For years, there have been two major complaints when it comes to interactions between iOS and Android – FaceTime and iMessage. While it's been confirmed that Apple thought about bringing iMessage to Android before deciding against it, the same can't be said about FaceTime. Instead, Apple finally made it possible for your non-iOS friends and family members to join a FaceTime call.
Related Reading
Despite the feature not being available until after the major pandemic wave hit, it's now possible for you to FaceTime with everyone, regardless of what phone they are using. What makes this even more awesome is the fact that it also works with Windows users, meaning that you can FaceTime from your Mac to Windows.
How To Use FaceTime With Android
It shouldn't come as much of a surprise that we're expecting to see more popularity when using FaceTime between iOS and Android. This is done using what Apple calls "FaceTime Links". Essentially, you fire up FaceTime, tap the new button at the top of the page, and then send that to your Android friends. Here's how you can use FaceTime with Android: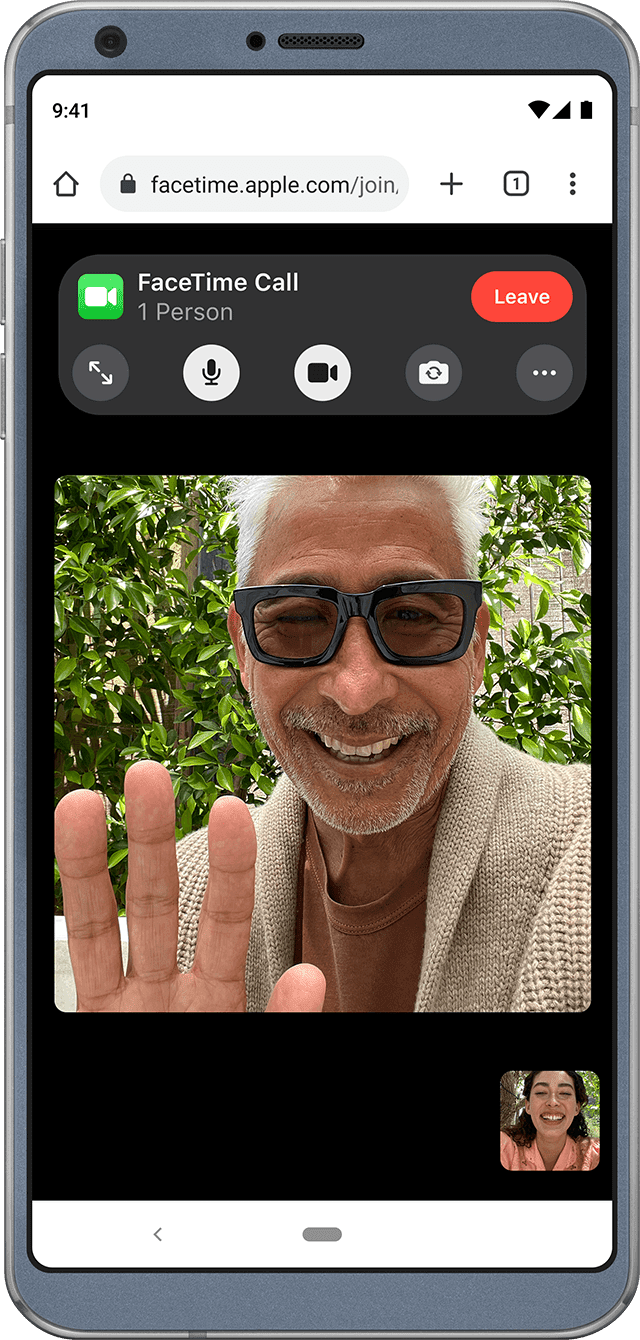 Open the FaceTime app on your iPhone, iPad, or Mac.
Tap the Create Link button at the top of the page.
From the pop-up menu, tap Add Name to name the FaceTime.
Select a method from the Share Menu to send a FaceTime Link to a non-iOS user.
On the other end of the line, the person receiving the link should be able to do so from whatever platform the message was sent. Then, you'll be taken into Chrome or whatever other browsers you are using on Android. Simply enter your name, confirm permissions to use your camera, and then tap Join.
Additionally, there are a few options available on the Android end during a FaceTime call. These include the following:
Tap the Microphone button to mute or unmute your microphone.
Tap the Camera button to turn your camera on or off.
Make the call span your screen with the Full-Screen button.
Tap the Flip Camera button to switch between the front-facing and rear-facing cameras.
The final option requires just a little bit of configuration but allows you to view all of the participants in a tile-arranged grid style.
Open the Participant List.
Tap the Settings button.
Select the Grid Layout button.

Tap the Grid Layout button again to turn it off.
For the first time ever, you can actually use FaceTime with anyone in the world, and they don't even need to have an iPhone, iPad, or Mac. Whether it's with Android or Windows, you can tell your friends to include you in the call, or just surprise a friend by sending them an invite from your iPhon.
Andrew is a freelance writer based on the East Coast of the US.
He has written for a variety of sites over the years, including iMore, Android Central, Phandroid, and a few others. Now, he spends his days working for an HVAC company, while moonlighting as a freelance writer at night.