While there are a slew of productivity apps on the iPhone, iPad, and Mac, the only category arguably more popular than to-do apps are note-taking apps. Over the years, we've seen incredible offerings such as Drafts, Bear, Evernote, and many others. Many of these have filled the void found when trying to use Apple's own Notes app.
Related Reading
It felt like Apple kind of gave up on its Notes and Reminders apps on iPhone and iPad. But in recent years, that mindset has been put to rest, as Apple is implementing new and useful features for its suite of built-in productivity apps.
What's New With Apple Notes?
iOS 15 and iPadOS 15 did wonder to breathe a bit of life back into the Apple Notes app. And with the latest versions of both iOS and iPadOS, this is getting taken a step further.
When iOS 16 and iPadOS 16 arrive later this year, you'll enjoy new features such as Quick Note on iPhone. This was previously an iPad-exclusive feature but is now coming to your iPhone. You can now also lock notes behind a passcode, creating encrypted and protected notes right in Apple's own app.
There are also new collaboration features, as you can send a note to multiple contacts. Then, you can all work within the same document, similar to what's offered with Google Docs. Apple is also making it possible to search within created Notes using Spotlight so you can find the information you need on the fly.
How To Use Smart Folders in Apple Notes
Smart Folders is not a new concept, even for Apple's own Notes app. The company introduced this functionality with the release of iOS 15 and iPadOS 15, offering a different and easier way to find specific notes. While the "older" method to use Smart Folders in Notes relied on some type of tagging system, there are quite a bit more options with the latest version of Apple Notes. Here's how to create and use Smart Folders in Notes.
Open the Notes app on your iPhone or iPad.
Tap the < Folders button in the top left corner.
In the bottom left corner, tap the New Folder button.
Select either On My iPhone or iCloud.

This will determine whether your folder syncs over iCloud or if it remains local on your iPhone or iPad.

Enter a name for the folder.
Tap the Make Into Smart Folder button below the entered name.
Select the filters that you want to use to create the Smart Folder.
Tap the all button at the top and select all or any.
In the top right corner, tap the Done button.
With the Smart Folder created, you can now access it by heading to the Folders section in the Notes app. The Smart Folder appears in the same list as the rest of your folders. In an effort to differentiate the Smart Folders from the "regular" ones, these new folders show a "gear icon" to the left as opposed to the traditional folder icon.
Smart Folder Filters
As you might have noticed, Apple has vastly increased the number of filters that can be applied in order to create a Smart Folder. Here's a list of all of the different options, along with the more granular settings you can pick:
Tags

Any Tag
Any Select Tag
All Select Tags
No Tags

Date Created

Today
Yesterday
Last 7 Days
Last 30 Days
Last 3 Months
Last 12 Months
Custom

Date Edited

Today
Yesterday
Last 7 Days
Last 30 Days
Last 3 Months
Last 12 Months
Custom

Shared

With Anyone
With Specific People
Not Shared

Mentions

Anyone
Me
Specific People
None

Checklists

Any
Unchecked
Checked
No Checklists

Attachments

Any
Photos & Videos
Scans
Drawings
Maps
Websites
Audio
Documents
No Attachments

Folders

Include Selected
Exclude Selected

Quick Notes
Pinned Notes
Locked Notes
As you can see, there's a lot more granularity to be found when creating Smart Folders in Notes. And this is just at its base, as you can dive even deeper when making use of tags with your different notes. You can create a Smart Folder that will show notes created in the last 7 days that include several different tags, and specifically have attachments. The possibilities are truly endless.
Do You Still Need A Third-party Notes App?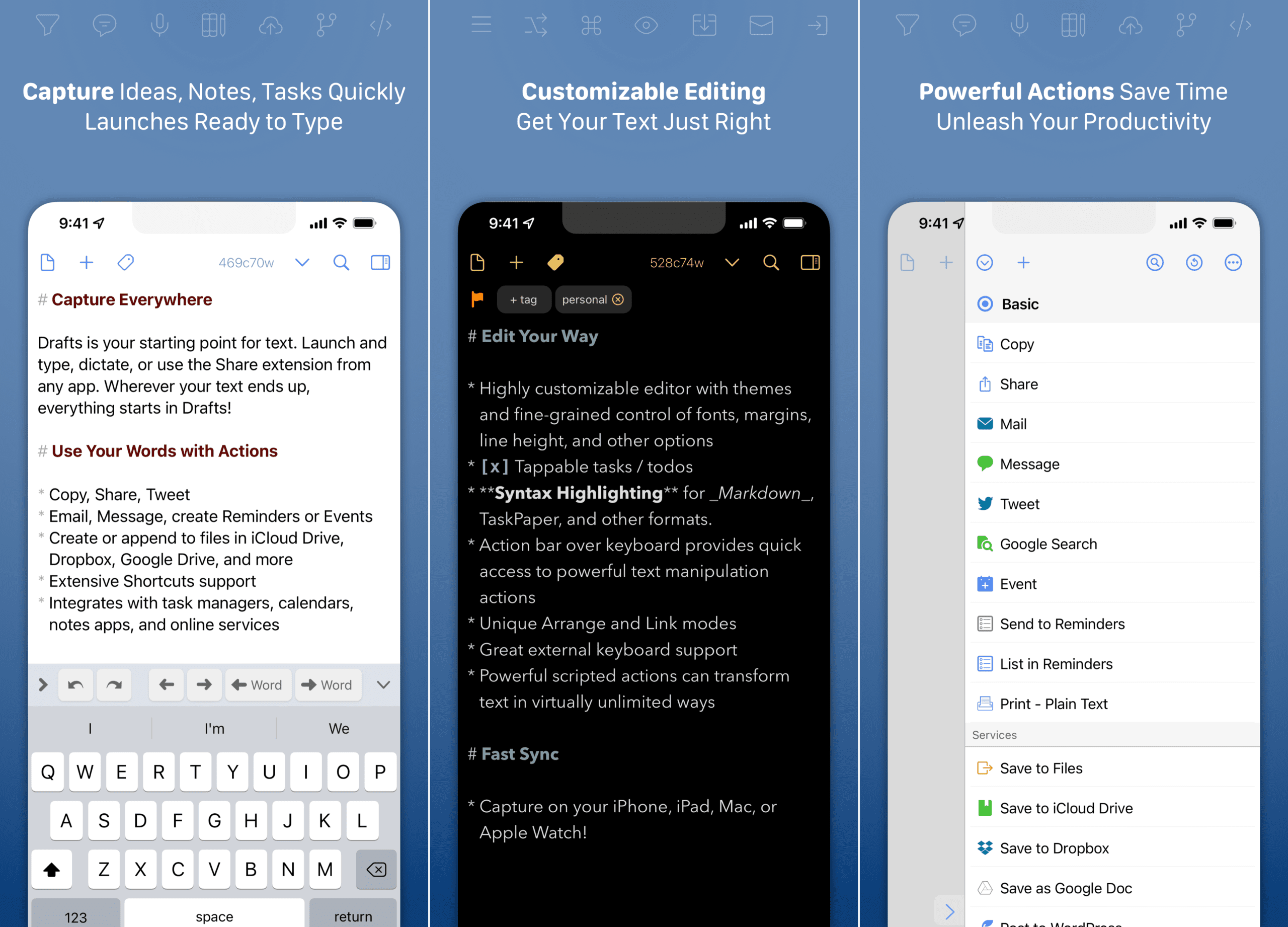 Following years of seemingly being neglected, Apple's Notes and Reminders apps are finally getting the love they deserve. Not only are these apps pre-installed on every iPhone, but they offer the most seamless integration with your other Apple devices, along with working quite well with Siri. But does that mean you should ditch your favorite third-party notes app?
Unfortunately, we can't answer that for you. It really depends on your needs and how you use those different note-taking applications. But we can say that if you want a note-taking app that is not only powerful but works seamlessly across your devices, the Apple Notes app is pretty darn incredible. And it's getting even better with iOS 16, iPadOS 16, and macOS Ventura.
Andrew is a freelance writer based on the East Coast of the US.
He has written for a variety of sites over the years, including iMore, Android Central, Phandroid, and a few others. Now, he spends his days working for an HVAC company, while moonlighting as a freelance writer at night.