Okay, by now we all know the drill. Apple releases an iOS update to the public, and a slew of new problems are discovered by all the new users.  The latest update to iOS 10, specifically iOS 10.2.1, is no exception.  Since it's release at the end of January, iFolks report a bunch of iDevice and other iOS 10.2.1 problems. But hey, this is old hat, right?  We're used to it…
What's In iOS 10.2.1?
According to Apple, "iOS 10.2.1 includes bug fixes and improves the security of your iPhone or iPad." It's really a security update–one that was desperately needed. This update includes some critical fixes to iOS flaws that could have leaked your private information or even allowed someone or something else to take control of your device.
According to Apple, iOS 10.2.1 protects users from "maliciously crafted web content leading to arbitrary code execution, exfiltrate data cross-origin, and preventing a malicious website from opening popups." That's a mouthful!  But it translates into a much safer iOS experience, with robust protection against a wide range of security attacks.
So, we all shouldn't experience problems but…
Related Articles
iOS 10.2.1 Problems: Searching for Cellular Service?
Some folks report that after updating, their iPhones or cellular iPads no longer connect to cellular data reliably. Readers tell us that their mobile network does not work anymore and that they can only access the internet when connected through Wireless Lan. Try powering off then powering on. If that doesn't work perform a hard reset by holding the power key and home button (or down volume button for iPhone 7s and above). If that still doesn't do the trick, go to Settings > General > Reset > Reset Network Settings.
iOS 10.2.1 Problems: Camera Chaos
Camera App Not Working At All
Quite a few users note that their iPhone or iPad cameras are completely black both front and back. The flash will not turn on. The phone sometimes says the flash will not work until the device cools down. But their phones aren't even hot to the touch. However, the camera is working with some 3rd party apps like Facebook and Camera+ though it's not working with Instagram. And the camera is working when you take a picture directly from iMessage. Now, that's unexpected and strange!
For these issues, try the following
Try swipe across from camera to video and then back again to the camera
Try using a 3rd party camera app
Force quit the camera app and relaunch it
Open the Camera app then swipe across to Slo-Mo setting then swipe back across to normal camera
Gray Isn't the New Black, Is It?
Some readers note that after updating to iOS 10.2.1, their 16-bit grayscale images are not displaying.  Instead, these images appear as just 100% black. It looks like this particular problem is impacting older iPhones and iPads, such as iPhone 5S and below and iPad 4th generation and below.
After updating to iOS 10.1.2, our reader Louis discovered that his iPad Pro longer allows him to edit or otherwise markup ANY photos.
Other Reported Camera Problems
A reader is not seeing options of different modes like mirror and rays after installing iOS 10.2.1
Tips for Black Images
First, if you backup your photos on iCloud, open the desktop iCloud site and take a look at your photographs online.  For a lot of people, when they view these pictures through iCloud on their desktop computers or via the request desktop iCloud site, their images appear just fine.  If you backup via iTunes, take a look at your Photos app and see if the pictures look okay on your computer.
iOS 10.2.1 Problems: No Touch ID or Add Fingerprint Grayed Out
This is one problem we all dreaded. Your iDevice's Touch ID just fails.  For iFolks that aren't so great at recalling their passcodes, this is a huge problem.  The story goes like this: you diligently and dutifully update your iPhone, iPad, or another iDevice to the new iOS 10.2.1 like a good iCitizen.  And then, disaster strikes and your Touch ID fails every single time. Your fingerprint is useless and won't or can't open your iDevice.  And you know with 100% certainty that this problem just started, right after your recent iOS update. This just cannot be a coincidence, can it?
If you are lucky enough to remember your passcode, when you try to reset your Fingerprint(s) via Settings > Touch ID & Passcode, you get a message saying "Failed…Unable to complete Touch ID setup" or "Unable to activate Touch ID on this iPhone." And of course, knowing that all things work the second time around, you go back and try again to reset your fingerprint.  And again, that "Failed…" message appears.  Though you try and try again, it all results in failure to capture your fingerprint(s), so now what?
Some iFolks also report that Touch ID & Passcode is empty and the section "Add a Fingerprint" is totally grayed out. All prints are gone, and all the Use Touch ID sliders are missing.  What the heck!
For others, the fingerprint scan doesn't work when going into Settings > Touch ID & Passcode >Add a Fingerprint.  Clicking on "Add a Fingerprint" results in only getting the message to Place Your Finger on the Home Button repeatedly.  But then nothing happens when you do touch the home button.  No fingerprint is added.  And you wonder if somehow 10.2.1 disabled your iDevice's ability to read ANY fingerprints.
When activating any of the options under "Use Touch ID for" it runs the Touch ID set up for a second, before swapping to a page that says "Failed. Unable to complete Touch ID set-up. Please go back and try again". I have tried using iTunes to restore to a back-up (that was saved after I encountered the issue) to no avail.
Tips for No Touch ID
Follow the Three R's: remove fingerprints, remove passcode, restart iPhone. The ADD passcode and then fingerprints
Make sure your fingers are clean and dry.  Use a hand sanitizer to get rid of any dirt or oil
Restart your device by holding the home and power button until the Apple logo appears
Put the phone in DFU mode and restore the iOS to 10.2 (assuming Touch ID worked in iOS 10.2)
Make an appointment with Apple Support at the Apple Store, Apple certified service location, or via Apple's Phone Support, so they diagnose the issue

Don't forget to make a complete backup with iCloud or iTunes before your appointment
Reader Tips
A reader deleted all of his fingerprints before updating to iOS 10.2.1 and added them after the update to iOS 10.2.1 completed. And no problems with Touch ID.
iOS 10.2.1 Problems: Bluetooth Blues
Once again, Bluetooth problems plague an iOS update.  Readers report a loss of Bluetooth connectivity, randomly dropping Bluetooth connections, disconnecting and then reconnecting every few minutes, or an inability to pair with Bluetooth devices.  These Bluetooth problems are often accompanied by excessive battery draining.
Car Bluetooth connections appear particularly vulnerable to these types of errors, though readers see them using all sorts of Bluetooth-enabled devices like speakers and headphones. After this latest iOS update, iFolks report getting the error message that their Bluetooth device is out of range even when the iDevice and Bluetooth-enabled device are right next to each other!
Tips for Bluetooth Connection Issues
On your iDevice, swipe up to open Control Center, then tap the Bluetooth icon twice to turn it OFF and then back ON
Restart (or power down and then power up) both your iDevice and the Bluetooth device. For iDevices, hold the power button until the Apple logo appears
Force Restart your iDevice

On iPhone 7 models: Press and hold both the Sleep/Wake and Volume Down buttons for at least ten seconds, until you see the Apple logo
On an iPhone 6s and earlier, iPad, or iPod touch: Press and hold both the Sleep/Wake and Home buttons for at least ten seconds, until you see the Apple logo

For car systems, install any firmware updates for your stereo
Unpair, the Bluetooth accessory, put it into discovery mode, then re-pair and connect it again

For car audio, unpair your vehicle's stereo. Then using your car's display, unpair your iDevice and ALL other devices
Turn your car OFF
Restart your car THEN your iDevice and only then re-pair and connect

Contact Apple Support if you have these problems

Bluetooth won't turn on, or the setting is grayed out
No Bluetooth accessory connects with your iDevice
No News…is No News!
Another issue iFolks face after their iOS update is that they no longer receive notifications from their News Apps. And in these strange times, we all want to keep up with the news.  So not getting your News notifications is problematic.
Tips for No News Notifications
Sometimes updates change our notification settings, so the first thing is to check your Notification settings in Settings > Notifications.  See if any of your News Apps are listed as OFF rather than a list of Badges, Sounds, Banners, Alerts.  Update the settings by tapping on the app and toggling "Allow Notifications" ON.  Then select what type of notifications you want and if you want those notifications to show up on your Lock Screen
Verify that you're signed in with your Apple ID. Go to Settings > iTunes & App Stores and enter your Apple ID and password
Make sure that Do Not Disturb is turned off. Go to Settings > Do Not Disturb and tap Manual if it's turned on
If you're using WiFi at the office or another location, remember that firewalls and proxy servers often affect your ability to receive notifications.  This is normal and not a cause for alarm
They Dimmed The Screen
Several readers report that after they updated their iPhones to iOS 10.2.1, the display's brightness looks remarkably dark when setting brightness to max and toggling auto brightness off. One reason for this lack of light intensity is iOS 10.2.1 itself, which apparently automatically dims your iDevice when its battery shows anything less than 74%.  Specifically, iOS 10.2.1 is dims your display automatically at 74% battery > dim to 70% brightness and at 49% battery > dim to 50% brightness. From what we understand, with iOS 10.2.1 once you hit that 74% or lower mark, you cannot manually make your screen any brighter through any of the usual Display & Brightness settings.
Check that your iPhone or iDevice isn't getting too hot, like sitting in the sun or on something that produces or reflects heat.  When your device gets too hot, it often dims the screen to protect itself. Move it to cool it down, and it should go back to normal.
And of course, charging up your iDevice also solves the problem.
However, there are some features you CAN adjust that might make a difference
Settings > General > Accessibility > Reduce White Point  > Off
Settings >General >Reset >Reset All Settings
Settings > General >Accessibility > Color Filters > Off
Settings > General > Accessibility > Darken Colors > Off
Settings  > General > Accessibility > Zoom  > Zoom Filter > None

Deselect Low Light if selected

Settings > Display and Brightness > Display Zoom

Change from Standard to Zoomed
Wait 10-20 seconds
Change back to Standard
This apparently fixes a dimmed screen temporarily (until your battery reaches less than 75% or less than 50% charged)
It's Hard Keeping In Contact(s)
Another issue users report is problems with contacts after an iOS 10.2.1 update. Specifically, iOS is no longer processing contacts correctly. Apparently, the data field tagged 'address' is only showing a single line of data instead of inputs for street, town, zip code, country, and so forth. Additionally, some readers find that this update caused the text section in contacts' Notes to not wrap around. Consequently, you only see one line of your contacts notes and not an additional information that they contain.
Suggestions to get Contacts in Order
Go to Settings > iCloud > and toggle Contacts OFF and then back ON again (BACKUP TO ICLOUD or ITUNES FIRST)

If you have a backup select "Delete from my iPhone."
If you do not have a backup, choose to Keep on My iPhone–however, it's likely this won't fix your issue since the problem may be in your contacts file on your iDevice

Open the Contacts app and locate the problematic contact(s). Tap Edit then deletes and re-add their phone number or another piece of personal information. Once that is re-entered, tap Done and check to see if your issue is resolves
Battery Business
Unfortunately, the battery draining woes from iOS 10 release continue with readers reporting little to no change here. This newest iteration of iOS 10 continues to require increased power consumption as compared to iOS 9 and earlier iOS releases.  To briefly sum up, it appears that almost all iPhones upgraded to iOS 10 (except iPhone 7 models) switch off around the 30% battery remaining mark. iFolks report even stranger battery behaviors since updating to 10.2.1.  In particular, some users are discovering that their iPhone batteries are draining erratically with battery percentages moving up and down without any apparent pattern.
There's no one consistent fix here–and hasn't been since the release of iOS 10 back in September when these problems were first noted.  However, some users report success when they let the battery fully drain until the phone shuts off, then fully charge it WITHOUT using the phone during charging.  Pretty extreme and certainly inconvenient.
Apple does acknowledge some battery problems, particularly on iPhone 6S models.  If you're experiencing this on an iPhone 6S, contact Apple Support via email, chat, or phone. They may send a post-paid box to return iPhone for a thorough battery check and possible replacement.
Reader Update
Unfortunately, some users report that after the iOS 10.2.1 upgrade, even their iPhone 7 and 7Pluses are showing signs of the 30% battery bug. Charging has slowed down, and some iFolks are unable to use their iPhones when it's charging.
WiFi Woes
New on the scene are problems associated with WiFi after the iOS 10.2.1 update.  It appears that for some iPhones, WiFi isn't reconnecting when its turned OFF and then back ON again. It seems that the iPhone is unable to pull an IP address from the DHCP server. So when the DHCP license expires, your iPhone no longer has an IP address, so it starts using cellular data instead. It appears that with this particular problem, the WiFi icon looks as if WiFi's ON but it's trying to get an IP address (and not getting one.)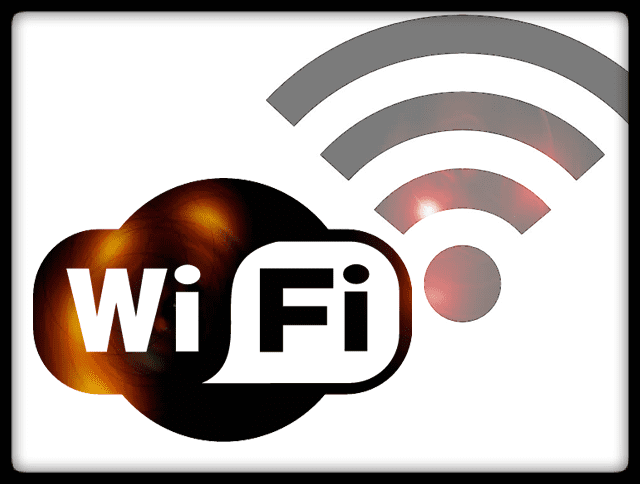 For iFolks getting up each morning and then turning on their iPhones, this is a real problem! The usual morning routine of each checking emails, Facebook, Twitter, and other social media now defaults to cellular data. And consequently, your mobile bill may go through the roof with data charges!  Sadly, we don't know of a fix for this particular issue–contact Apple Support as soon as you notice symptoms. Or if your cellular data use is skyrocketing without any reason on your part.
Stuck in Headphones Mode!
A few users say their iPhones got stuck in headphone mode after updating to 10.2.1. Ever since they updated to this latest iOS version they haven't been able to get ANY sound out of their speakers. It's stuck in headphone mode and only plays sound out of a pair of headphones.
Luckily, we have an entire article on this exact issue. This stuck in headphones mode frequently rears its ugly head after iOS updates–not sure why but we certainly notice a pattern.  For those of you with Lightning Connections and no headphone jack, check out this article.
Apps Not Updating
We see a few instances of iPhones failing to update apps from the App Store following the user's update to 10.2.1. Symptoms reported include App Store crashing, apps stuck in endless update cycle, or App starting to update but then immediately quitting with those apps' status returning to the UPDATE button.
For these type of app update issues, first, try to force a reboot. Hold down the sleep/power/wake and home (or volume down for iPhone 7 and above) keys for 20 seconds until you see the Apple logo. If this is occuring on some apps but not all app updates, force those to close those troublesome apps by double tapping the home button and swiping up on the app's preview. Then try to update the apps again.
Additional iOS 10.2.1 Problems
Several readers note that they are no longer able to view PDFs in their email using the native PDF reader. Instead, they have to use a different PDF app to open any PDF file
A couple of readers are unable to get "Hey Siri" working after their iOS 10.2.1 update
Some users say that receiving phone calls is not working at times. People aren't receiving calls, and your caller may even hear a busy tone
Another reader is now unable to print from her iPhone 6 since updating to iOS 10.2.1. She's still able to AirPrint from her other devices, Macs and iDevices NOT updated to iOS 10.2.1
A couple of readers report that their iPhones can establish a link to the internet, but it's unable to connect to ANY social media
Quite a few readers say that their iPhones' WiFi is slow, WiFi
disconnecting randomly, and in some cases, not even working after latest iOS update. And all the standard WiFi tips aren't working!
Third-party keyboards are turned OFF as a part of the update. To fix this, Go To Settings > General > Keyboard > Tap "Keyboards Select" and tap your third-party keyboard. And choose "Allow Full Access."
Some docking stations are no longer working with iDevices after 10.2.1 updates
Others notice some problems with their YouTube app–not being able to watch videos or download
A few users are finding that their iPhone 5 front cameras lost considerable quality and resolution after the iOS 10.2.1 update.  Experts suggest performing a settings rest. Tap Settings > General > Reset > Reset All Settings
Some users tell us their email stopped working after upgrading to iOS 10.2.1. Current solution is to delete all email accounts that are not working and then add back again (Settings > Mail >Accounts)
A few readers are having trouble watching any video, including those downloaded, on YouTube, and even in browsers
For most of her professional life, Amanda Elizabeth (Liz for short) trained all sorts of folks on how to use media as a tool to tell their own unique stories. She knows a thing or two about teaching others and creating how-to guides!
Her clients include Edutopia, Scribe Video Center, Third Path Institute, Bracket, The Philadelphia Museum of Art, and the Big Picture Alliance.
Elizabeth received her Master of Fine Arts degree in media making from Temple University, where she also taught undergrads as an adjunct faculty member in their department of Film and Media Arts.