Performing some iPhone maintenance for 2023 will ensure that you go into the new year with a clean and functional phone. It's always a good idea to undergo regular maintenance so that you can stay organized, keep your phone clutter-free, and prevent your device from becoming slow. If you're interested in some tips and tricks that can help you with iPhone maintenance, read on below to keep your smartphone in its best shape.
Related Reading:
iPhone Maintenance for 2023: Tips and Tricks
Here are some tips for iPhone maintenance for 2023 so you can feel safe knowing your phone is clean and ready to go for the new year.
1. Review and Delete Apps
Most of the time, we download applications that look cool at the moment, but we eventually become disinterested and forget about them. Some apps can take up a lot of space on your device, and you can find out which uses the most data on your device by going to Settings > General > iPhone storage. In the iPhone storage section, you'll find a few recommendations on how to clean up your device a little bit more, such as transferring photos to an iCloud account or emptying your "Recently Deleted" album.
We recommend deleting any apps you don't use because it's easy to forget that certain apps are even on your phone, especially if your home screen looks a little crowded. Take a few minutes out of your day to review which apps you use the most and which you think you could delete. You might find that clearing out some apps will free up a lot of space on your device. If you have a lot of games on your phone, we recommend you consider whether you really need them, as they take up the most space and data.
2. Clear Messages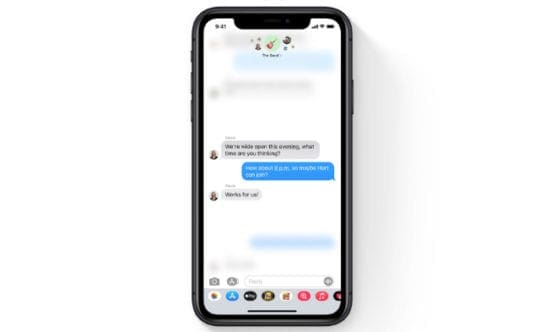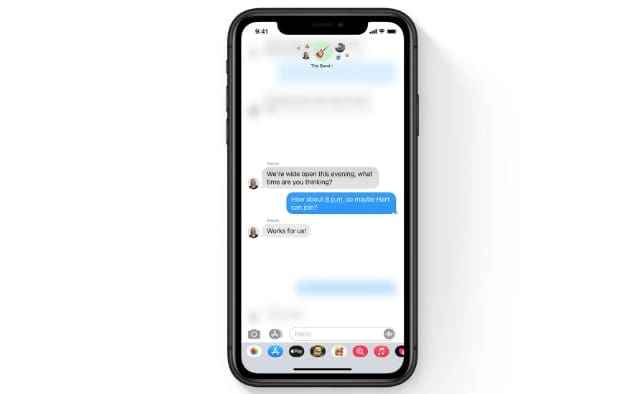 Some parts of the world use iMessage a lot, while others use apps like Messenger or Whatsapp more. If you use iMessage a lot, then you'll probably find that you have a lot of conversations that are taking up quite some space. You can see just how much space your iMessage is taking up on your phone by navigating to the iPhone storage section mentioned above.
To delete your iMessage conversations, head to your Messages app, press the Edit button at the top-left corner and then tap on Select Messages. Unfortunately, you'll have to delete each conversation manually, but if you glide your finger down on each circle, you can get through them much quicker. You could do the same with any other messaging app you have if you use them more than iMessage.
3. Review Battery Usage
By navigating to Settings > Battery, you can find more in-depth detail about your device's battery health and which apps take up the most battery on your phone. You can see other things like how long you keep your phone open during the day or your overall battery health. You can also toggle the metrics to the last 24 hours or the last 10 days to get a better picture of your phone habits.
The iPhone automatically implements smart charging, which is a feature that takes into account your usual schedule and when you wake up in the morning so that you can have a 100% charge at a specific time. Keeping your phone at 100% charge is detrimental to the phone's battery, and you can see your battery levels and at what time the charging pauses before it goes to 100% as you start your day.
4. Go Through Your iCloud
If you have iCloud, you might have documents, pictures, or other media content that you don't need anymore. Going through your iCloud account can help free up a lot of space so that you can put more recent items on your iCloud instead. You can do the same process with other cloud services, like Google Drive to alleviate a lot of the storage stress on your iPhone.
5. Delete Photos
Photos take up some of the most storage on your iPhone. These days it's common for us to have over 10,000 photos (and that's sometimes on the lower side), so that'll definitely take up quite a few gigabytes of storage easily. It can take a long time, but going through your Photos album and deleting any old pictures, irrelevant screenshots, or corrupted files can help you save a lot of space.
There's also a "Duplicates" folder in the Photos app that shows you all your duplicate pictures or videos. You can delete them all with one click, saving a lot of time. For everything else, though, you'll need to go through your album manually and delete anything you might not need anymore or don't like.
6. Go Through Your Contacts
Lastly, when doing some iPhone maintenance for 2023, you might want to go over your contacts. There might be some old phone numbers saved on your phone that no longer work, or maybe you have duplicate contacts. Going through your contacts keeps your phone organized and clean. I recently cleared out my contacts list that I hadn't touched for over eight years or so and found multiple duplicate numbers, old numbers that didn't work anymore, and contacts that I don't talk to anymore.
Deleting your contacts won't impact your iPhone storage much, but if you like staying organized, it can be nice to refresh your contact list with something more relevant to you.