If you can't type comfortably on your iPhone's keyboard, you can make it bigger. If you own an iPhone Mini model, this change will definitely come in handy. But how exactly can you do that? If you go to keyboard settings, there's no such option. Well, you'll need to change your iPhone's display settings or use a third-party app.
How Can I Make My iPhone Keyboard Bigger?
Tweak Your Display Zoom Settings
Open the Settings app on your iPhone.
Scroll down and tap Display & Brightness.
Scroll down until you reach the Display section.
Tap Display Zoom.
Select Larger Text.
Tap Done in the top right corner.
Your iPhone's display will turn black for about three seconds. After that, the whole UI will be bigger, including your virtual keyboard.
Turn Your iPhone Sideways
For all of the great work that Apple has done to improve the accessibility features of the iPhone and iPad, you might think there's an option hidden somewhere to make your keyboard bigger. Unfortunately, this isn't the case, and the only other solution that we can offer, in addition to the others listed here, is to simply rotate your iPhone to landscape while typing. The keyboard will also rotate, with it, making the buttons bigger and the keyboard wider compared to using the keyboard in portrait mode.
Use a Third-Party Keyboard App
If you're not happy with the result, you can install a third-party keyboard app. Go to the App Store and download XL Keyboard, Larger Keyboard, TuneKey Key Size & Finger Scope, Big Keys Keyboard, or other similar apps. Install the app of your choice, and check the results.
Feel free to test multiple keyboard apps and stick to the one that best suits your needs. However, using a third-party keyboard app may not appeal to everybody. The UI differences are just too annoying for some iOS users.
Get an iPhone With a Bigger Display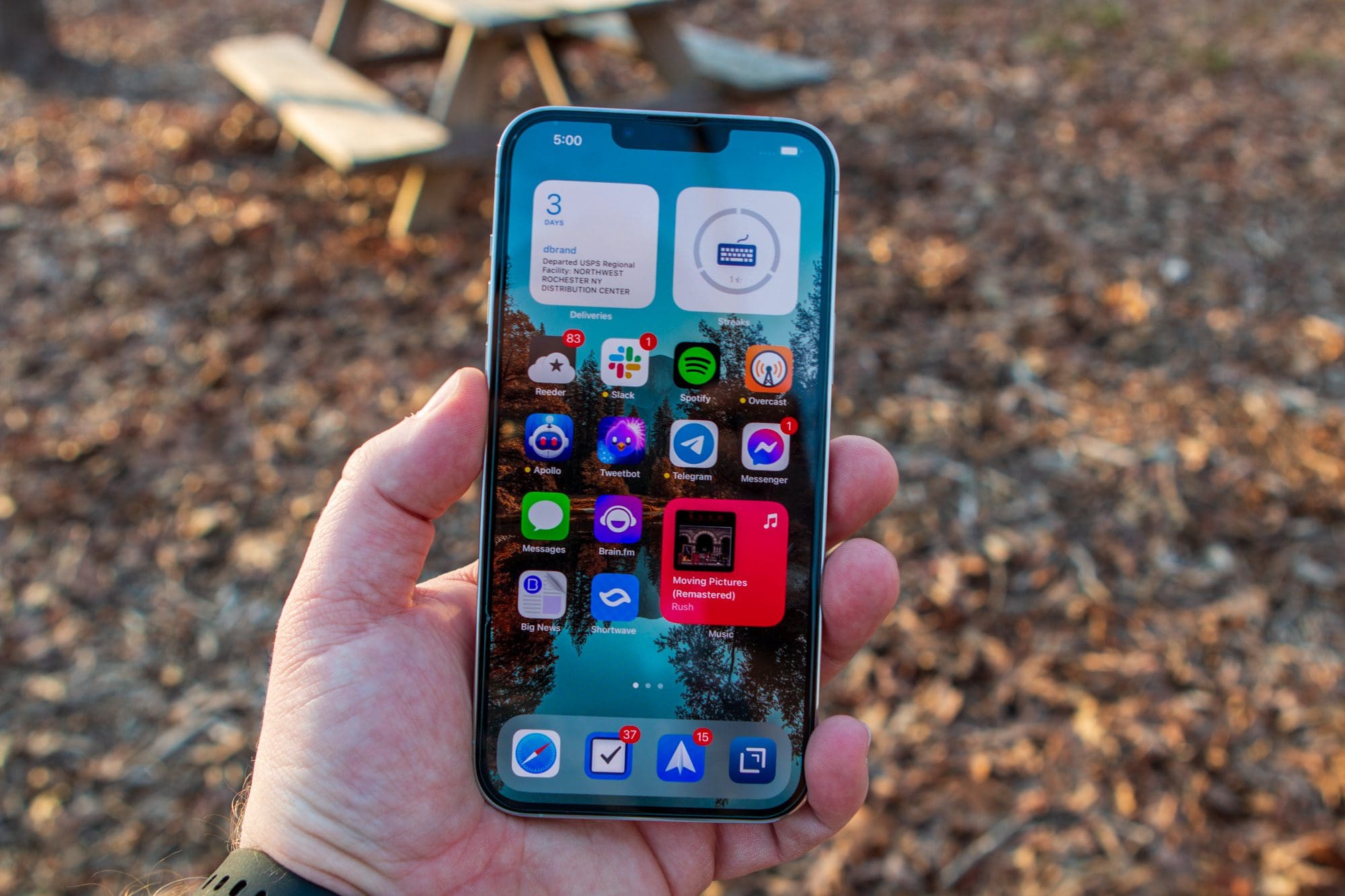 If nothing works for you, maybe it's time to upgrade your iPhone and go for a bigger display. iPhone Mini models are, well, for people with small hands. If buying a cheaper model with a smaller display is a decision you've come to regret, start saving up for an iPhone Pro Max model. You can also trade in your iPhone Mini to speed things up.
Conclusion
To make your iPhone keyboard bigger, change your display settings to make the entire UI bigger. Alternatively, you can install a third-party app such as Larger Keyboard or TuneKey. If you don't like the results, you can buy an iPhone Pro Max and upgrade to a bigger display.
What's the best solution for you: making the entire UI bigger, or upgrading to the Pro Max version? Let us know in the comments below.