When you try to unlock your iPhone with your Apple Watch, you may sometimes get an error that says your iOS device is unable to communicate with your watch. The first thing you should do is restart your devices. If the problem persists, pursue the troubleshooting suggestions below.
What to Do if You Can't Unlock iPhone With Apple Watch
Get the Latest Updates
Make sure to update your iPhone and Apple Watch to the latest OS version. Apple has already rolled out a hotfix to patch the issue where Apple Watch failed to unlock iPhone 13 devices.
Go to Settings, select General, and then tap Software Update. Install the latest iOS version and restart your phone.
To update your watch, connect the device to Wi-Fi, and go to Settings. Then tap General and Software Update. Install all pending updates, restart your watch and check if the problem persists.
Disable Bluetooth and Wi-Fi
Turn off Bluetooth and Wi-Fi on your iPhone and Apple Watch and wait for 30 seconds. Then re-enable the Bluetooth and Wi-Fi options and check the results.
Additionally, check your settings. Make sure the following settings are on: passcode, wrist detection, and the option to unlock with Apple Watch. You can also quickly disable and re-enable wrist detection and unlock with Apple Watch.
Reset Network Settings
Reset your network settings on your iPhone and check the results. Go to Settings, and select General. Then tap Reset, and select Reset Network Settings.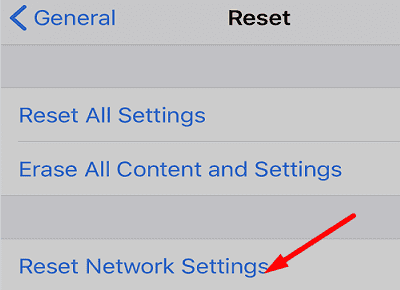 This will reset your Wi-Fi and cellular data settings, as well as VPN and APN settings. Restart your iPhone, go back online, and check if you can use your watch to unlock your phone.
Unpair Your Devices
Try unpairing your Apple Watch from your iPhone and check if this method solves the problem.
Place your Apple Watch and iPhone close together.
Launch the Apple Watch app and tap My Watch.
Go to All Watches, and tap the Info button.
Then tap Unpair Apple Watch.
Restart your devices and pair them again.
If you're still experiencing the same problem, contact Apple Support.
Conclusion
If you can't use your Apple Watch to unlock your iPhone, first check for updates. Then disable and re-enable the Bluetooth and Wi-Fi options, as well as wrist detection and the option to unlock your iPhone with Apple Watch. If the issue persists, reset your network settings, and unpair your devices.
Did you manage to solve the problem? Did you find other ways to fix this glitch? Share your thoughts and ideas in the comments below.