Smart home devices, like internet-connected doorbells or cameras, can make our lives easier and safer. But that's only if they work.
Take Ring security cameras, for example. Notifications are a critical piece of Ring's ecosystem. If you're running into problems with Ring notifications, you're losing out on one of the major advantages of the platform.
With that in mind, here's what you need to know about Ring notifications — and how to fix them if they aren't working.
Related Articles
What are Ring notifications?
Ring products are, essentially, home security cameras that let you see, hear and even speak to people right from your smartphone.
We'll use Ring's various video doorbells as an example. When the Ring device detects motion, it'll send a notification to your iPhone or Android device.
Tapping on this notification lets you quickly see a video feed of who's at your door. You can have a full conversation with that visitor, too — even if you're not home.
Setting up Ring notifications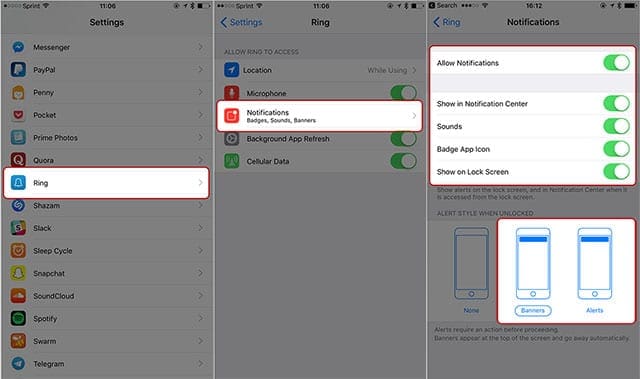 Before you can actually go about using Ring notifications, you'll need to have downloaded the app, set up an account and activated your device.
Open the Settings app.
Scroll down until you see Ring.
From the Ring menu, tap on Notifications.
Ring recommends that you have every toggle in Notifications enabled for the best usage. Make sure they're all toggled on (green).
Now, you can choose an alert style.
Once all of that is set up, you will begin receiving motion detector and visitor alerts on your iPhone device. As previously mentioned, just tap on an alert to begin a livestream session.
You'll also need to give the Ring app access to your device's microphone for everything to work properly. But that doesn't have to do with alerts.
Troubleshooting Ring notification problems
In theory, you should be good to go with Ring notifications once you set them up. But if you're reading this article, you probably already know that users can run into problems with Ring notifications appearing. If you're having issues, read on for some key troubleshooting tips.
Check your internet
One of the more common causes for Ring notification errors is the Wi-FI network that you're using. Ring devices need internet connectivity to send a notification to your device.
If there's a problem with your modem or router, then it could cause issues with your Ring device and notifications itself.
So, before proceeding, make sure that your Wi-Fi network is functioning properly. We suggest trying to view a live stream of your Ring device as a quick test.
Related Troubleshooting Guides
Even if the Wi-Fi network is working, there could be a problem with your router or modem. Some users report success with resetting a router or modem. It's not clear why this addresses notifications issues addresses, but it seems to work in at least several cases based on user reports.
The exact method of resetting your modem or router may vary depending on the make and model of the device. We suggest you check out your user manual or Google the modem/router name online for instructions.
Check the Ring app settings
Before you check your Ring app, you should keep in mind that Ring notifications are device-specific. If you have Ring notifications enabled on your iPhone, for example, that doesn't mean they'll be enabled on your iPad.
Essentially, if you aren't seeing Ring notifications on a secondary device, you just need to enable notifications on that device.
On that note, you should double-check to make sure that Ring alerts and motion alerts are even enabled on your primary device.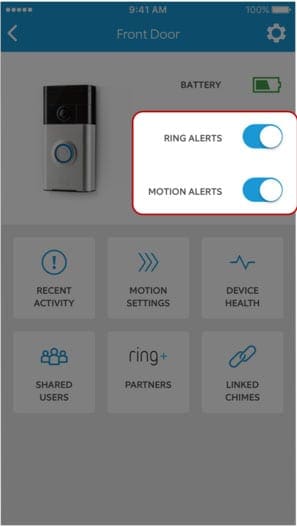 Open the Ring app.
Go to Device Settings menu.
Ensure the switches for both Ring Alerts and Motion Alerts are toggled on (they'll both be blue).
You should also check your Ring device's internet connection. Even if your Wi-Fi network is functioning normally, your Ring device could be running into problems connecting.
Open the Ring app and navigate to the Device Health menu. Under the Signal Strength setting, make sure that it says Good.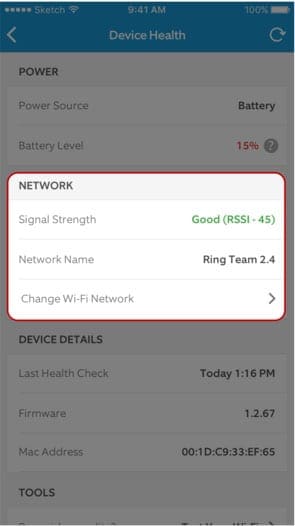 Some Ring devices require Motion Zones to be set up to work properly. To manage or set up a Motion Zone, open the Ring app and select your device.
Navigate to Motion Settings —> Motion Zones —> Add a Motion Zone.
From here. The app will walk you through the rest of the process.
You could also try uninstalling the Ring app and then reinstalling it. There may be an issue with the app's data or installation, which a quick reinstall should fix.
Check the Apple side of things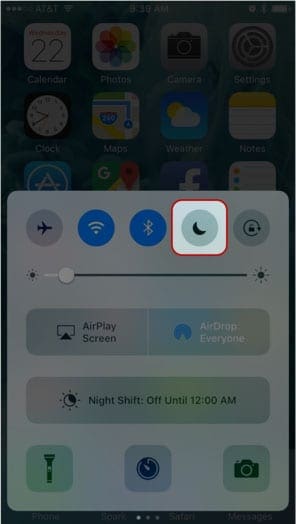 If your Ring device is functioning normally, then the problem may be with the iOS Notification Center. We suggest that you go back and try enabling notifications for the Ring app (refer to our earlier instructions).
As an additional side note, you may want to make sure that an iOS notification feature isn't somehow enabled.
For example, check to see if Do Not Disturb is enabled. On a similar note, you may have inadvertently set Ring notifications to Deliver Quietly. Find a Ring notification in your Notification Center, swipe from right-to-left, tap Manage and select Deliver Prominently.
Another tip is to disable Ring notifications on your Apple Watch. For some reason, this can interfere with notifications showing on your iPhone. Just open the Watch app, go to Notifications, and toggle the switch next to Ring.
Make sure you're up-to-date: Download the latest available version of iOS. You can do so by going to Settings > General > Software Update.
Perform a soft reset: This differs depending on the specific Apple device you're using, so we'll refer you to Apple's own support document.
Reset network settings: This could help any software-based connectivity issues on Apple's end. Just go to Settings —> General —> Reset. ( Make sure to note your Wi-Fi name and password as you may need to renter it)
In the worst case scenarios, you may need to perform a full reset of your iOS device. Just make sure to back up your device to iTunes or iCloud before proceeding.
It's also worth trying these steps out on multiple devices. You can write off a single Apple device failing. But if Ring notifications don't appear on multiple Apple devices, then the problem likely isn't with them.
If all else fails
As we just mentioned, if your Ring notification problems persist through all of these steps, the issue is likely with your Ring device.
We recommended contacting Ring's customer support to see if they can fix the issue or give you a replacement device. You can get in touch with Ring customer service at this Help page.
In general, if you are having notification related issues on your iPhone or iPad, make sure to watch our YouTube video tutorial for some helpful tips and tricks that seem to have helped over 40 thousand users.
We hope that you found these tips helpful and were able to fix the Ring notification issues on your iPhone. Please let us know in the comments below if you have any questions.
Mike is a freelance journalist from San Diego, California.
While he primarily covers Apple and consumer technology, he has past experience writing about public safety, local government, and education for a variety of publications.
He's worn quite a few hats in the journalism field, including writer, editor, and news designer.