Apple has made some enormous changes with iOS 14, as users finally have the ability to customize more than the wallpaper. Widgets are here and make it easy to get the right info at a glance, or just to see those pictures saved into your Favorites in the Photos app.
Related Reading
Despite Apple surprising everyone with the seemingly-random release of the final iOS 14 version, developers have been on top of updating their apps. There are so many apps that now include widgets that we couldn't possibly go through and find every single option. Instead, these are some of our favorite apps that now sport widgets.
How to add a widget to my Home Screen
If you keep your apps updated on a regular basis, chances are that there are some new widgets available already. However, you'll need to know exactly how to get these widgets on your Home Screen.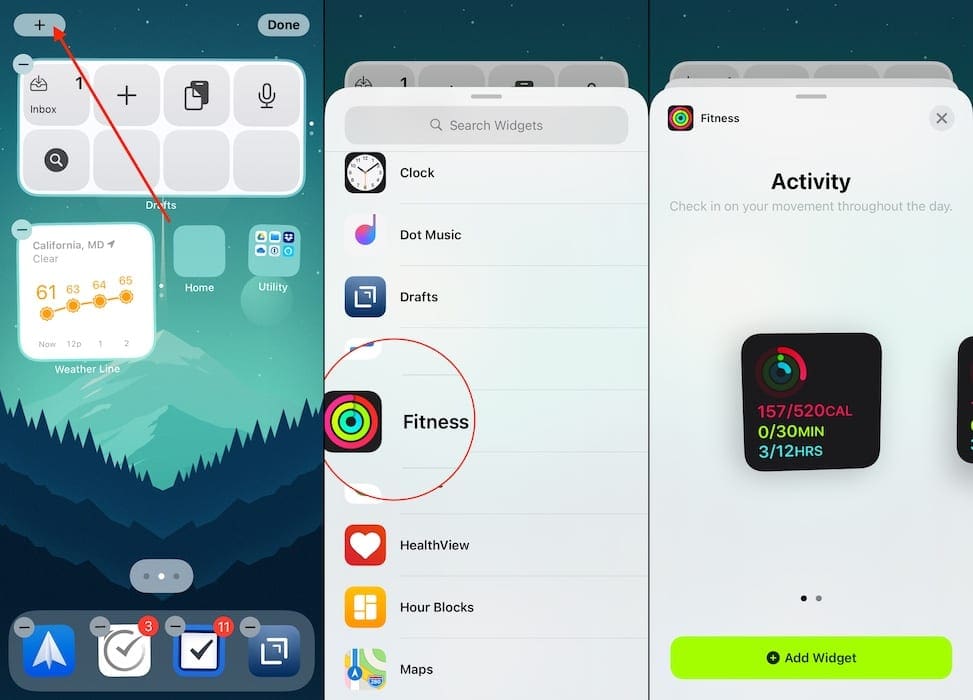 Long press a blank space on your Home Screen until you enter "Jiggle" mode (icons start jiggling).
Tap the + button in the top left-hand corner.
Scroll until you find the widget you are looking for.
Tap on the Widget overview
Select which size you want to have on your Home Screen.
Tap the Add Widget button at the bottom.
Tap Done in the top right-hand corner.
From there, you can drag the widget around to find the perfect location. Or you can drag it over another widget of the same size, and create a "Smart Stack". These widgets will rotate throughout the day based on your usage, showing the information that matters to you the most.
Best iOS 14 Widgets – Make it your own
Some folks really want to take customization to the next level without jumping ship to Android. With these apps, you'll be able to customize almost every aspect of the widget to make it blend in perfectly with the aesthetics of your Home Screen.
Personalize your Home Screen like you never thought possible. Widgetsmith offers an array of built-in tools, including weather, timezone converter, calendar, and more. Each widget is completely customizable, so you can create your own widget for your Home Screen.
Another way for you to completely customize and create widgets to look exactly how you want. There is integration with the Health app, so you can view specific pieces of information not available from the Fitness Widget. But the possibilities are endless.
More customization widgets
Color Widgets – Free – Color Widgets lets you add stylish widgets directly onto your home screen! Choose from premade widget designs, or better yet, make your own.
Widgeridoo – Free – Create your own custom widgets with just a few taps! In Widgeridoo you combine different blocks into widgets for your home-screen.
Best iOS 14 Widgets – Music & Entertainment
While the App Store is full of powerful and useful tools to help you get work done, there are many more that you should use to take a break. From Reddit clients to listening to your favorite Apple Music playlists, there are widgets for everyone.
Browse the Front Page of the Internet like never before. Widgets have just been added to the best Reddit app, and Apollo has a few tricks up its sleeve. You can set widgets to view your favorite subreddits, but also set one to show r/wallpapers or r/earthisbeautiful and get an awesome "photo frame" right on your Home Screen.
Twitter can be a burden to deal with even in the best circumstances. So why not get an app that makes Twitter look better than what the company has to offer? Aviary sports a simplistic interface, with the ability to tweak various bits of the UI to make it look just the way you want. Some have even touted this as being just as great as Apollo is for Reddit.
When it comes to sitting down and getting some work done, or maybe even falling asleep at night, folks like having some background noise. Those who don't want to try and find the right playlist will definitely want to check out Dark Noise. This app offers more than 40 sounds to choose from, and you can even create custom mixes. The developer has also included three different customizable widgets along with Siri Shortcut integration.
The standard Apple Music app is great for most, but there are a few areas where it's lacking. With Dot Music Player, you can enjoy the Apple Music library, in a simplistic interface that is reminiscent of old days before streaming services were so popular.
Have you ever wanted a Pokédex on your iPhone? Whether it's to use with Pokémon GO or to play one of the Nintendo Switch games, Pocketdex is the perfect companion. In addition to a Raid Boss widget, the app features an IV calculator and a pretty sweet battle simulator.
More great options
Best iOS 14 Widgets – Health & Fitness
Gone are the days of needing to hunt down the specific bits of information regarding your workouts. With iOS 14 and widgets, these apps showcase how well your workouts are going at a glance.
Creating your own personal workout routine can be a real pain, but that pain is removed with Fitbod. This app makes it easy to create a custom workout tailored to your needs and goals. The best part is that it will find the right workout for you, even if you don't head to the gym.
One of the most difficult things to do for just about everyone is to form a new habit, or quit a bad one. With Streaks, it's easier than ever, as you can create various tasks, view the statistics, and even enjoy integration with the Apple Health app. With the Home Screen Widgets, you'll be able to view your progress at a glance.
I don't know about you, but I have a hard time remembering to drink something other than coffee. Obviously, that's not great, but with WaterMinder you'll get notified with reminders and then can log how much water you drink throughout the day. Siri Shortcuts integration makes it easy to just add to your log, and the Home Screen Widgets allow you to view how far away from your goal you are.
Keep track of your health
Best iOS 14 Widgets – Utilities
Whether you need a reminder that doesn't stop bugging you, or you're trying to expand your vocabulary, there are apps for anything. These are some of our favorite "utility" apps which take advantage of the new widgets available in iOS 14.
There's something to be said about learning a new word on a daily basis, or having quick access to an app that provides a definition. LookUp is arguably the best English Dictionary app on the App Store. There are built-in quizzes to help expand your vocabulary, along with the ability to create custom collections of words you've learned in different situations.
Have you ever set a reminder, only to hit snooze a couple of times and then the reminder goes away. But you never actually completed the task you needed to? That won't be a problem with Due, as the app continues to pester you until you actually mark it as complete. There's an accompanying Mac app that syncs over iCloud or Dropbox, so you can get pestered at your desk and your phone.
Calendar apps are a dime a dozen, but Fantastical stands out from the crowd with a gorgeous interface and regular updates. There are apps available for all of your iOS devices, and with the new iOS 14 update, you can view your upcoming events for whatever calendar events you want to see.
Sometimes it's nice to view various bits of information in a chart format instead of just looking at text. Charty for Shortcuts makes it easy to do just that, thanks to the simple integration with Siri Shortcuts. There are several different types of charts, and integration with the Health app so you can view stats like your Heart Rate throughout the day, or the number of steps over the course of a week.
Information at a glance
Best iOS 14 Widgets – Finances
Keeping track of money is something that nobody really enjoys doing, but there are apps to make it easier. From keeping track of your recurring subscriptions to managing a daily budget. These apps not only help you to manage your money but also sport some pretty awesome widgets.
Balancing a checkbook is a lost art in today's day and age, but with Nudget, you don't have to worry about the burden. The interface is simple and easy to use, allowing you to create budgets with just a swipe, then take advantage of the widgets to see how much money you have left for the week.
Gone are the days where you pay for something once and never have to worry about paying again. Subscriptions have taken over the world, and it can be tough to remember when they are due to come out of your account. Outgoings breaks all of this down, allowing you to add each subscription and then view a breakdown from a clean-looking widget on your Home Screen.
So if you wanted to take Nudget and Outgoings and turn them into a single app, then you'd want to check out Spend Stack. This is the app to use for anything involving money, and does so with a fantastic design. Use tags for bills, create lists, then enjoy managing your money in a way you never thought was possible.
Keep track of your money
Robinhood – Free – With Robinhood, you can invest in stocks, options, and ETFs, all commission-free.
Parcel – Delivery Tracking – Free – If you are looking for an app to track deliveries on iPhone, iPad, Mac or Apple Watch – Parcel is the best choice for you.
MoneyCoach Budget and Spendings – Free – MoneyCoach creates healthy financial habits that reduce your financial stress, increase your financial knowledge, and develop your financial skills.
Spendy – Spendings reimagined – $2.99 – Manage your spendings and incomes easily with a minimal UI, multiple widgets, repeating transactions, and much more.
Best iOS 14 Widgets – Productivity
Admittedly, there are more productivity apps on my iPhone and iPad than any other type of apps. That's because the developers that have created these apps have gone to such great lengths to help its users think outside of the box. And with iOS 14, we now get widgets to keep a better eye on what needs to be done for each day.
Planning your day can be a strenuous task, especially if you have a boatload of appointments and tasks. With Hour Blocks, you can manage them easier by creating a timeline of the next 24 hours. This makes it possible to prioritize and plan everything out on an hourly basis.
There are an enormous amount of task management apps on the App Store, and while some of them are pretty great, others try to look at things differently. Tasks takes the latter approach by bringing the aesthetics from Apple's Reminders app and combining that with the features you would expect from Things 3.
The tagline for Drafts has always been "Drafts, where text starts", and truer words haven't been spoken. From just having a place to jot some notes to creating an email or blog post from scratch, Drafts can do everything you want, and then some. Just download some actions and see what you can do with just a bits of text.
Let's face it, there is no "perfect" email app, but Spark Mail comes pretty darn close. Sure, there are the basic features such as managing your inboxes, but you can also use Spark to collaborate, or send an email to your task manager. Spark Mail even offers ways to customize how you interact with your emails, making it easy to get to Inbox Zero.
More options
Best iOS 14 Widgets – Weather
Folks love having a great weather app on their phone, regardless of which platform is being used. Now that Apple has purchased Dark Sky and integrated some features into its own Weather app, the door has been opened for third-party developers to attempt to fill the void. And honestly, our top pick may have already done just that.
Nobody likes getting caught in the rain, and with Weather Line you can check to see what the weather is at a glance. But the developers have added a sweet feature for those who want the most pertinent information at their disposal. The Weather Line widget dynamically updates, providing quick access to extreme weather warnings, minute-by-minute rain graphs, and more.
It's one thing to get the weather forecast for wherever you are, but most apps are pretty bland. Carrot Weather offers a different perspective with snarky and relevant notes in the forecast overview. There are three different widgets to choose from, including a radar view of your location.
Instead of just looking at the temperature and forecast for each day in a jumbled graph, SolarWatch takes a different approach. Fire up the app and the weather forecast for the next week appears in a beautiful sundial. Photographers out there will enjoy the "golden hour" display, so you know the best time to get out and capture those great pictures.
Best iOS 14 Widgets – Sports
Sports are at the center of a lot of people's lives, so it's important to be able to keep track of scores and news. These apps provide quick access to your favorite teams, or just to your favorite league on the whole.
Over the course of a long season, it can be tough to track where your team is at in the standings. With Pennant, you can view the standings information for your own team's division, along with the league as a whole. Throw a widget on your screen and keep track of how well your team stacks up against the rest of the league.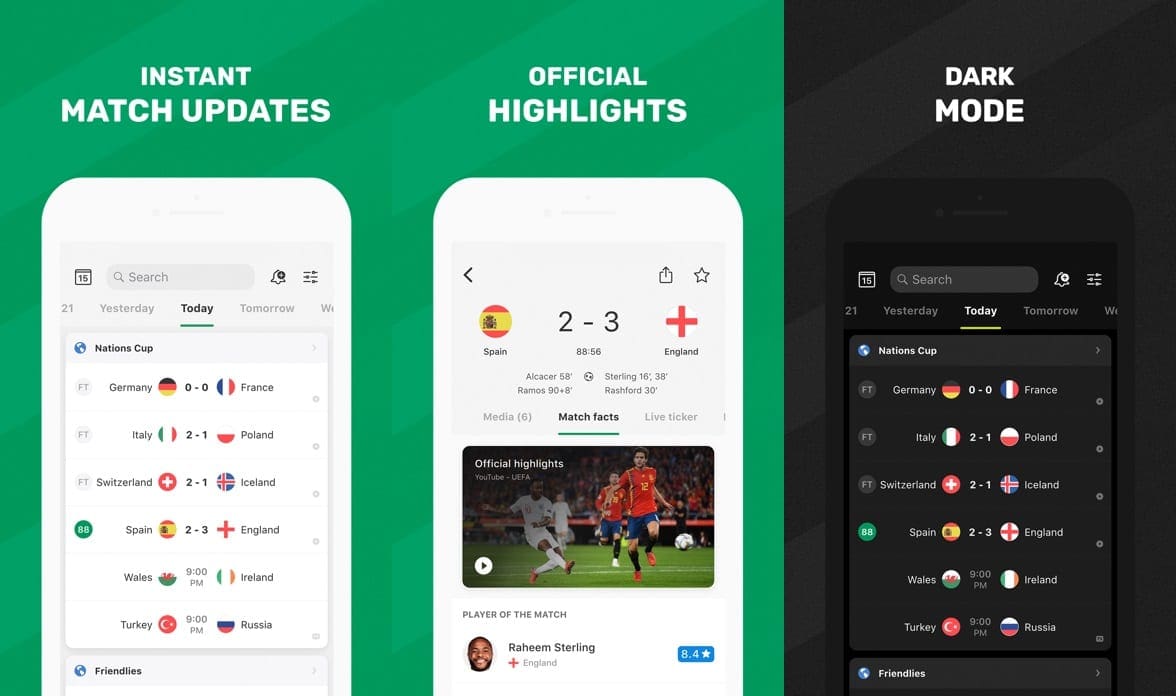 Getting notifications for your favorite soccer (futbol) team is one thing, but why not keep track of everything from a single app? FotMob makes this easy, and offers a few different widgets to grace your Home Screen. From the Trending News Widget to the Schedule Widget, you'll never miss out on anything.
Best iOS 14 Widgets – Travel
Whether it's for a vacation to just "get away", or for an upcoming business trip, everyone needs to travel. These apps provide ETA's, help you plan trips, and work with your friends to find the best place for that group vacation.
Do you have a few different places that you travel to on a regular basis? ETA can help you to know what time to leave to make it on time. There is even support for Public Transit times, depending on whether you live in a supported city.
Everyone wants to go on vacation or take a trip sometime. But it can be a real pain to actually organize everything. TripIt makes your life 100% easier, as you can create itineraries and access everything right from the app. From booking flights and hotels to finding the nearest attractions, TripIt is your one-stop-shop for your next vacation.
It's one thing to take a trip with those in your home. But vacation-planning with a large group can be downright annoying. VRBO aims to help with the frustrations. You can plan the trip and find the perfect vacation home right from the app. Invite your friends and chat as a group, without worrying about those green and blue text bubbles.
More to come
As developers spend more time with iOS 14, we'll likely see more apps added to the list. There are already a great number of apps that weren't mentioned here. But that have some of the best iOS 14 widgets to take advantage of.
Sound off in the comments and let us know what apps we might have missed. And let us know what apps you are looking forward to seeing a new widget from (looking at you Spotify).
Andrew is a freelance writer based on the East Coast of the US.
He has written for a variety of sites over the years, including iMore, Android Central, Phandroid, and a few others. Now, he spends his days working for an HVAC company, while moonlighting as a freelance writer at night.