After I updated to iOS 10, I can't unlock my iPhone to get to my Home Screen.
What the heck is going on?
Since I first bought an iPhone, I've always swiped to the right to enter my passcode.
But after my update to iOS 10, swiping right to unlock isn't working
When I swipe to the right, instead of unlocking the screen I get my camera app or a widgets screen showing any new messages, my next calendar appointment, recent news, and other widgets.
SO, how exactly do I unlock iPhone Home Screen in iOS 10?
The Answer is actually at the bottom of the screen
It's a short message telling us to either "press home to open" or "press home to unlock."  So that's what I did, and behold, my passcode screen appears!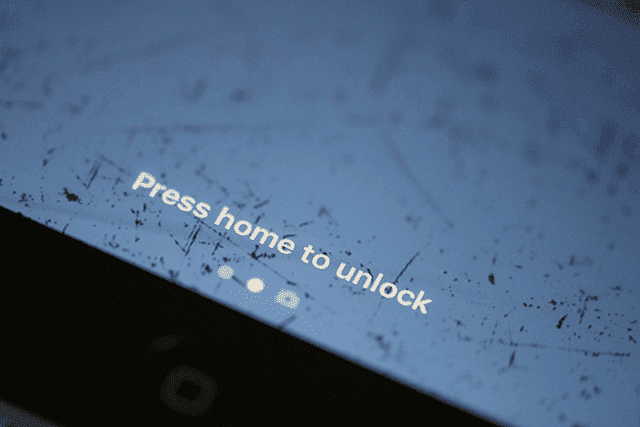 It's an Adjustment to Press Home to Unlock iPhone Home Screen
Okay, so it looks like my defaults will need to change–gone is swiping to the right to open and unlock.  Here to stay (for now) is pressing home to open.
If using Touch ID, we now scan our finger and THEN hit the home button to unlock.
All of this feels wrong.  My muscle memory just wants to swipe to the right and be done.  So it's going to take some getting used to and some reprogramming of my defaults.
Want Some of the Old Way Back?
If you just cannot get used to this new "press home to open," there is a way to get it some of it back.  And many iOS 10 users really wanted this feature back.  So Apple listened and in its iOS 10.0.1 incarnation, there is an option to switch back to the old style of unlocking our iPhone, iPads, or other iDevices for Touch ID enabled devices.  
With this feature enabled, you just touch the home key to unlock or open your iPhone or other iDevice.  You do not need to press.  As a reminder, this feature works only on iDevices with Touch ID so if you use an older model you are at this point stuck with press home to unlock/open.
So if you want, you return to the old method of unlock iPhone home screen in iOS 10 by:
Go to Settings
Click on General
Select Accessibility
Choose Home Button
Toggle ON Rest Finger to Unlock (slides to show green)
For more information on this new feature, check out Binyamin's article "iOS 10 – Unlocking vs Opening in iPhone."
And sorry, but for now it appears that Apple is not returning "Swipe Right to Unlock." Looks like that feature and the headphone jack are now part of iHistory.  And some of us are just plain sad to see these go.  Me included!
Summary
It's amazing how automatic and ingrained our iPhone gestures become.  Swiping to the Right to unlock and open our iPhones just felt right.  But times are changing.
So let's accept change and relearn this basic functionality.  Everyone repeat our new mantra: press home to open 
Yes, it's awkward.  Yes, it's going to take some time to get used to it.  
Let's instead focus on the trade-off.  Now we get a brand new Spotlight section with customizable widgets, so we have options to make that Spotlight section truly unique to us. And that's actually pretty darn cool.
For most of her professional life, Amanda Elizabeth (Liz for short) trained all sorts of folks on how to use media as a tool to tell their own unique stories. She knows a thing or two about teaching others and creating how-to guides!
Her clients include Edutopia, Scribe Video Center, Third Path Institute, Bracket, The Philadelphia Museum of Art, and the Big Picture Alliance.
Elizabeth received her Master of Fine Arts degree in media making from Temple University, where she also taught undergrads as an adjunct faculty member in their department of Film and Media Arts.