Looking for AirDrop in iOS's Control Center after updating and can't find it anywhere in iOS11+ and iPadOS? Well, we couldn't find it either until we accidentally located it hidden in Control Center.
Related Articles
So here's the scoop on AirDrop in iOS11
iOS and iPadOS (11+) drastically redesigned (and for some folks, improved) Control Center. Instead of 2 pages, it's back to a single screen center. It even includes features like Low Power Mode, and we're finally able to do some customization via Control Center's Settings. So adding toggles just got a heck of a lot easier.
But then there's AirDrop. It's been a staple of Control Center since I remember. But with iOS 11+, it vanishes. It's not there by default and it's not there to customize. So yeah, where the heck is it hiding?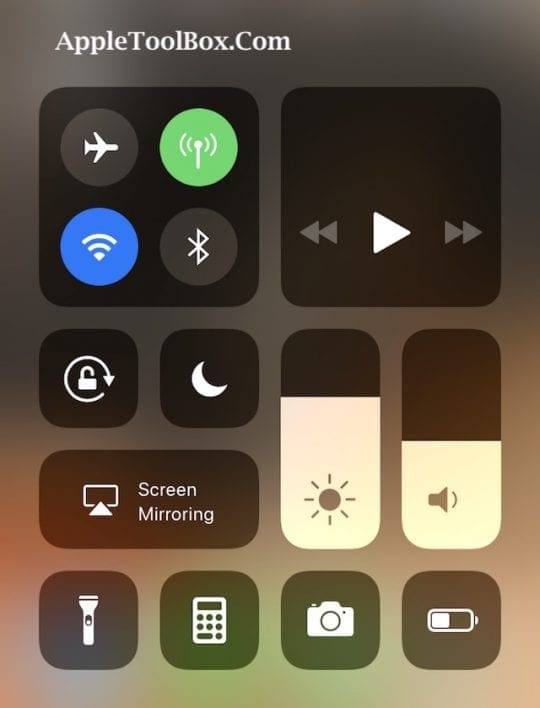 The answer is a Deep Press or 3D Touch
Yup, you heard right. AirDrop is now only accessible through a long press or a 3D Touch on any of toggles within the "connections" tile, including AirPlane Mode, WiFi, Cellular, and Bluetooth. Simply deep press or 3D Touch one of these icons and a larger menu pops up offering two additional selections: AirDrop and Personal Hotspot.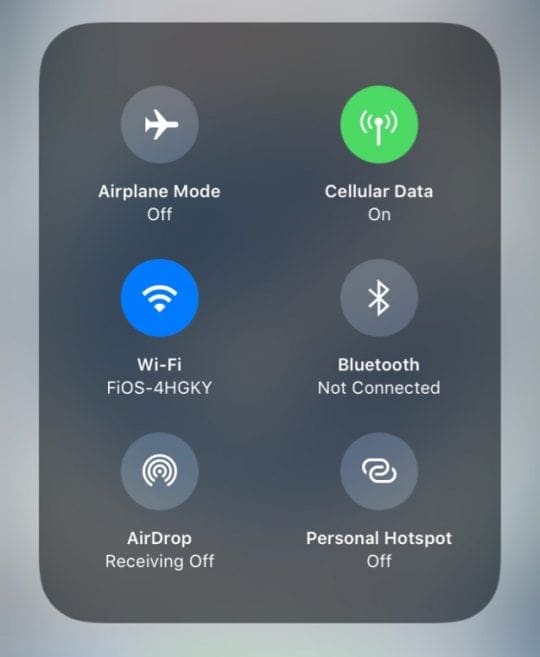 For iPhones and iPads without 3D Touch, a deep press on these same icons (Airplane Mode, WiFi, Cellular, or Bluetooth) brings up that same menu.
Don't know why they decided NOT to include AirDrop (or Personal Hotspot) in Control Center's customizable options, but they didn't.
AirDrop's Also Now in Settings
iOS 11 also has a new Settings Menu just for AirDrop. And it's super easy to find. Go to Settings > General >AirDrop. Then set your AirDrop preference, choosing between Receiving Off, Contacts Only, and Everyone.
As a reminder, we recommend selecting Everyone–this selection gives us the most consistent results.
If you are having challenges getting Airdrop to work on your iOS devices, we suggest that you check out the Do Not Disturb setting. If your iDevice has DND enabled, Airdrop doesn't seem to cooperate. Turn off the Do not Disturb setting on the device and give it a try.
Please feel free to look at our Airdrop troubleshooting tips and video in the related articles section above.
Night Shifted From Control Center Too!
Another missing item from iOS's Control Center is Night Shift. To turn Night Shift on or off, 3D Touch or deep press the brightness slider. In the popup menu, tap the Night Shift icon at the bottom of the slider to turn it on or off.
And There's Drag & Drop!
Get ready to be super-efficient and productive with iOS's new Drag & Drop (D&D) feature! It's so cool, we wrote an entire post just on it. So check it out and get your D&D ON.
Obsessed with tech since the early arrival of A/UX on Apple, Sudz (SK) is responsible for the original editorial direction of AppleToolBox. He is based out of Los Angeles, CA.
Sudz specializes in covering all things macOS, having reviewed dozens of OS X and macOS developments over the years.
In a former life, Sudz worked helping Fortune 100 companies with their technology and business transformation aspirations.