Some users are reportedly having a weird issue with their iPhones , typically after an iOS upgrade. Their iPhone will not access certain sites on the internet. That's an oddball issue for sure!
Users report that accessing sites such as www.apple.com works without any hiccups on their device. They are also able to access other News websites without issues. Typically the problem happens when they are trying to access a website that requires them to log in.
The best course of action to tackle this issue is to follow each of the steps below and then check if it fixes your issue. These steps will also work with your iPad if you are having this issue on the device.
We are not sure what causes the issue but have found that simple reset procedures have worked in most cases.
Step – 1 Reset your iPhone
This is probably the best way to resolve numerous iPhone related issues. Simply Press the Home button and the sleep/wake button on the side together for about 10 seconds till you see the Apple Logo. Release the buttons when you see the Apple log and let the iPhone start on its own.
Step – 2 Clear Safari Data on Your Device
If this problem is happening while using the Safari App on your iPhone, You can reset the Safari cache and data.
Tap on Settings on your home screen and scroll down till you locate Safari. Tap on Safari > Scroll down and choose "Clear History and Website Data". Confirm to clear on the next screen. Restart your iPhone and check if the issue is sorted.
Step – 3 Reset Network Settings on iPhone
If you find that the problem is happening irrespective of the browser you may need to reset your network settings to get rid of this issue.
Tap on Settings > General > Reset> and choose Reset Network Settings. Once your device starts following the reset, open the website that you were having problems with using Safari or Firefox and give it a try.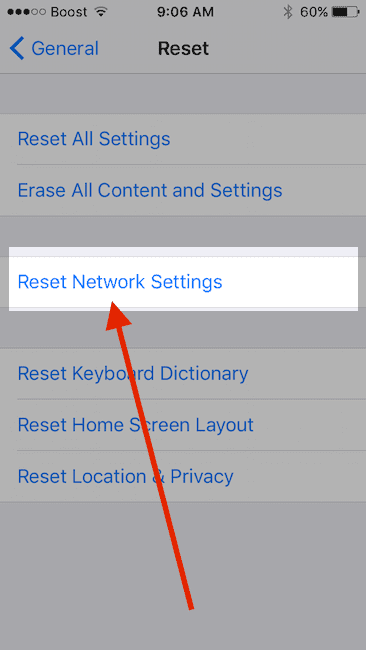 If none of the above steps resolve your issue, you may want to reset your network router at home. Sometimes several issues occur that are related to router issues.
Before resetting the router, switch off your Wi-fi on your iPhone and see if you are having the issue.
If after switching off your Wi-Fi, you are unable to use the websites using your cellular services on your iPhone, then this is not a router related issue and your problem is related to network settings on your iPhone. Resetting the Network Settings should do the trick.
We hope that the steps above helped you solve your issue on your iPhone and you are able to access the websites now without any hiccups.