Some users are reportedly having a weird issue with their iPhones, typically after an iOS upgrade. Their iPhone will not access certain sites on the internet. That's an oddball issue for sure!
Users report that accessing sites such as Apple works without any hiccups on their device. They are also able to access other News websites without issues. Typically the problem happens when they are trying to access a website that requires them to log in.
The best course of action to tackle this issue is to follow each of the steps below and then check if it fixes your issue. These steps will also work with your iPad if you are having this issue on the device.
We are not sure what causes the issue but have found that simple reset procedures have worked in most cases.
Step 1 – Temporarily turn off VPN
Some sites do not work when you use a VPN. So if you enabled a VPN on your iPhone or iPad, try turning it off and see if you can now access the site.
Go to Settings > VPN and toggle it off.
If you don't see your VPN setting there or if it immediately toggles back on, go to Settings > General > VPN and tap the "i" button next to the name of your VPN provider. Then toggle off Connect On Demand.
When you return to the previous menu, you should see the toggle for Status show Disconnected and the setting for Settings > VPN should now be off.
Step 2 – Check Restriction Settings
Sometimes our devices have restrictions on the type of content we can view–this may be a parent or guardian limiting access or an inadvertent setting change.
For iOS 12 and above, check Settings > Screen Time > Content & Privacy Restrictions. Disable this feature by entering your screen time or restrictions passcode.
For iOS 11 and below, go to Settings > General > Restrictions. Turn off all restrictions by entering your restrictions passcode.
If you don't know your Screen Time passcode, see this article.
Step 3- Review Date and Time Settings
Another possibility is that your device's Date & Time settings do not match online servers.
Go to Settings > General > Date & Time and verify that Set Automatically is on. If not, toggle it on. If it is on, toggle it off, wait a few seconds, and toggle it back on.
Step – 4 Restart your iPhone
This is probably the best way to resolve numerous iPhone related issues.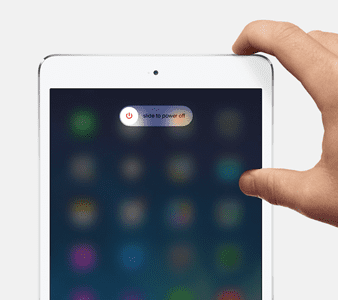 Restart your iOS Device

For devices with no home button: press and hold the Side or Top button and either volume button until the slider appears
For devices with a home button: press and hold the Top (or Side) button until the slider appears
Drag the slider to turn your device completely off
After your device turns off, press and hold the Side button again until you see the Apple logo
Step – 5 Clear Safari Data on Your Device
If this problem is happening while using the Safari App on your iPhone, you can reset the Safari cache and data.
Tap on Settings > Safari > Scroll down and choose "Clear History and Website Data"

Confirm to clear on the next screen

Then go back to Settings > Safari and scroll all the way down to choose Advanced.

Tap Website Data and wait for the screen to populate
Once all app information shows up, select Remove All Website Data

Restart your iPad, iPod, or iPhone and check if the issue is sorted.
Optional: Block Cookies on Safari
A cookie is a piece of data that a website stores on your device, so it remembers you the next time you visit the site.
To block cookies, tap Settings > Safari > Block All Cookies
If you block cookies, some web pages might not work. Here are some examples:
You might not be able to sign in to a site using your correct username and password
You might see a message that cookies are required or that your browser's cookies are off
Some features on a site might not work
Step – 6 Reset Network Settings on iPhone
If you find that the problem is happening irrespective of the browser you may need to reset your network settings to get rid of this issue.
Resets all your network connection options and sets your device's network settings back to the factory defaults. Clears your current cellular (if applicable) and WiFi networks including saved networks, WiFi passwords, and VPN settings.
Before you reset your network's settings, be sure to have your WiFi network name and passwords available for re-entry.
Tap on Settings > General > Reset> and choose Reset Network Settings.
Once your device starts following the reset, open the website that you were having problems with using Safari or Firefox and give it a try.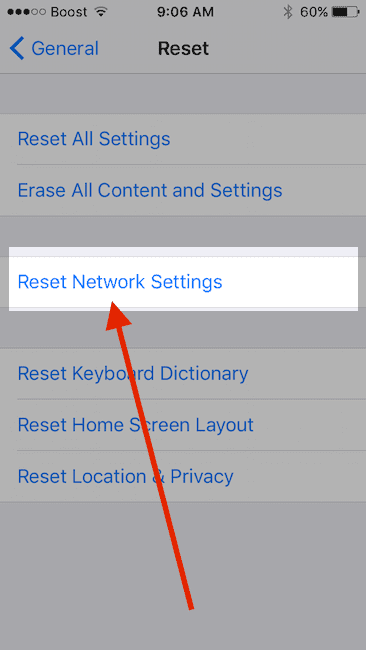 Optional: Reset Your WiFi Router
If none of the above steps resolve your issue, you may want to reset your network router at home.
Sometimes several issues occur that are related to router issues.
Before resetting the router, switch off your Wi-fi on your iPhone and see if you are having the issue.
If after switching off your Wi-Fi, you are unable to use the websites using your cellular services on your iPhone, then this is not a router related issue and your problem is related to network settings on your iPhone. Resetting the Network Settings should do the trick.
We hope that the steps above helped you solve your issue on your iPhone and you are able to access the websites now without any hiccups.
Obsessed with tech since the early arrival of A/UX on Apple, Sudz (SK) is responsible for the editorial direction of AppleToolBox. He is based out of Los Angeles, CA.
Sudz specializes in covering all things macOS, having reviewed dozens of OS X and macOS developments over the years.
In a former life, Sudz worked helping Fortune 100 companies with their technology and business transformation aspirations.