Apple has continued the trend of adding pro to just about every product it releases with the AirPods Pro and Beats Solo Pro. Both sets of earphones are similar in a lot of ways, so let's take a look at which ones you should go out and buy.When it comes to AirPods Pro vs Beats Solo Pro, our deep dive will compare both in terms of design, sound quality and fit.
Related:
Design
With the Solo Pros, you're getting an on-ear style headphone with active noise cancellation. The AirPods Pro is an in-ear style headphone that features active noise cancelation.
So the most significant difference between these two is the form factor. Beyond the difference in size, both of these are going to offer a list of similar features.
They both include Apple's H1 chip allowing for an always-listening Siri and stupid fast pairing and switching between Apple devices.
Now, if you have owned a pair of Beats Solo headphones in the past, the overall form factor is going to be familiar, albeit more premium and refined. In the past, beats have typically supported a cheap plastic design. These still have a good deal of plastic, but the matte finish and robust metal hinges this year honestly make these feel premium, as they should for $299.
The AirPods Pro, however, is an entirely different product than previous AirPods. There is plenty of the same white plastic you are familiar with, but they finally feature changeable ear tips, which I'll cover later on.
The wireless charging case is wider but shorter than the prior model, and when you flip it to the side, the size is only slightly larger than the previous model. It's still plenty pocketable.
Short on Time? Check our Detailed Hands-on Video below
Another wonderful thing about Beats is the different color options. The rumors were that we'd see different colors for AirPods Pro. Unfortunately, that didn't happen.
You're still stuck with white. Which, if you've owned a pair of AirPods, you know they get gunky after a while. So, it would've been nice to see some other colors to match with the iPhone, but we didn't get that.
Sound Quality
Let's talk about sound quality. I was surprised by how good the Beats sound now. The muddied, bass-heavy Beats of the past is just that, in the past. The Solo Pros no longer overshadow the mids, highs and vocals.
Since Apple bought the company, however, they've changed their sound signature and quality quite a bit.
If you haven't tried a pair of Beats headphones in the last couple of years, it's about time to give the brand another shot. Along with the new Solo Pros, the Studio 3s and Powerbeats Pro all sound substantially better than the old Beats.
I've been enjoying the sound that I get out of the Beats. Comparing them to the AirPods Pro, they sound surprisingly similar.
The AirPods Pro packs a punch as long as you get a good seal in your ears. You can find a full sound with solid, punchy bass. The AirPods Pro produces excellent sound.
I still wouldn't give them the edge over the Beats Solo Pro, which comes down to the larger size of the Beats. You get more robust drivers that produce bigger and better sound.
The Beats start to shine more at higher volumes. Although listening below 50%, I think you would be hard-pressed to find much of a difference.
Fit
As far as the fit goes, the Beats Solo Pro feels good, but they are noticeably tighter than previous models. I haven't found them necessarily uncomfortable, just a bit tight. The large, plush ear-pads help here, but I think it is something to note.
I think the reason for tightness is to help with active noise cancellation. To make ANC effective, you need to get a good seal over the ear.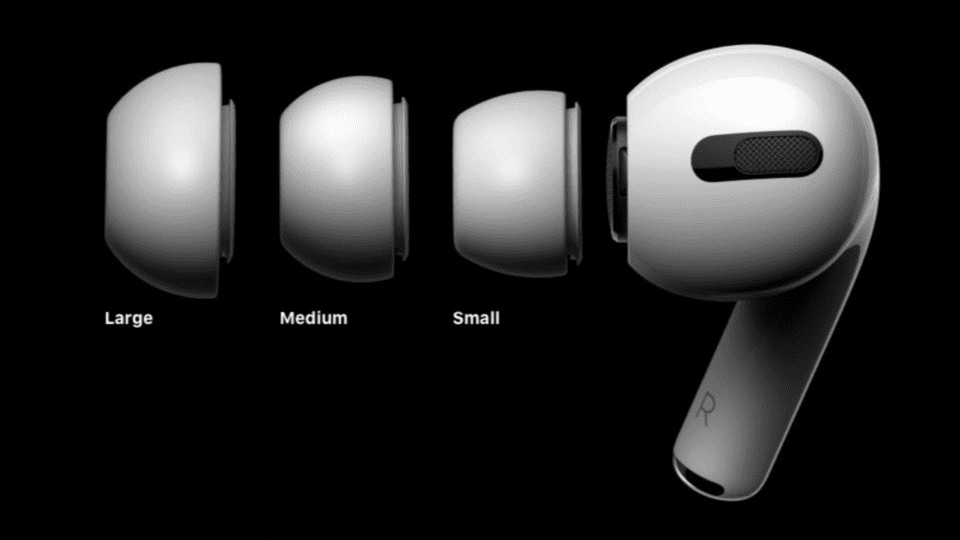 Apple has transitioned with their fit philosophy for the AirPods Pro. Rather than a one-size-fits-most approach, the AirPods Pro comes with three different silicone tips to help you find that perfect fit. Since ears come in many shapes and sizes, the fit of any in-ear headphone is subjective.
However, I've discovered the AirPods Pro to be far more comfortable and enjoyable to wear than competing products. I'm looking at you Sony WF-1000XM3.
I bought a pair of these when they came out, and I'll admit the sound quality was incredible, and the noise-canceling was great. But after only 15-30 minutes of wearing these, they became painful.
Not just uncomfortable but outright painful, rendering them useless to me. I haven't had near the same experience with AirPods Pro. It takes at least an hour before I find them uncomfortable.
One of the unique features of the AirPods Pro, which is such an Apple feature, is fit assistance. The feature will use the microphones to sense whether or not you have a good seal for outside noise and make suggestions on changing the tips or fit in your ear if you don't have a good seal. Again, the goal here is to make sure you get optimal ANC performance.
Conclusion and Price
Both the AirPods Pro and Beats Solo Pro are similar in price. AirPods Pro is $249 and Beats Solo Pro is $299.
In the past, I would say that's way too much for Beats. But with more premium designed and improved sound quality, not to mention the ANC features, it's not a bad price for these.
What I would say about the Beats if you have your eye on them, is you can typically get a good deal on Beats headphones once they are out for a bit. So, keep this in mind, especially with the holidays rolling around.
However, AirPods, and I imagine AirPods Pro will follow the same trend, actually went through several sales from third parties like Best Buy and Amazon.
I think it comes down to the form factor you prefer between the Beats Solo Pro and the AirPods Pro. Both are excellent pairs of headphones.
If you are caught up in the Apple ecosystem, which I'm sure you are if you're reading this, both options are fantastic solely for the convenience, which is why you're paying that premium price. I hope this makes it a bit easier for you to decide which of these you're going to go pick up.