When you're trying to update your Apple Watch, the device usually says the process should take 30 minutes or maybe one hour to complete. Unfortunately, your watch may sometimes change the estimated update time and quickly jump to 5 hours, or even 3 or 5 days. Here's what you can do to speed up the update process.
Fix: Apple Watch Software Update Is Taking Days to Complete
⇒ Important Notes:
Make sure your Apple Watch battery is charged to 50 percent or more.
Connect your watch to its charger.
Ensure both your watch and iPhone are connected to the same wireless network.
Restart Your iPhone and Watch
If your Apple Watch is showing an increasingly longer estimated time to complete the update process, restart your iOS and watchOS devices. Simply press and hold the side button on your iPhone and Apple Watch and then drag the Power Off slider. Wait for one minute, and then turn your phone and watch on again.
Delete the Update File
If the update won't start or it's still taking days to complete, delete the update file.
Launch the Apple Watch app on your paired iPhone.
Navigate to General and select Usage.
Then tap Software Update.
Simply delete the update file.
Download and install watchOS again.
Don't forget to update your iPhone to the latest version as well. Go to Settings, select General and tap Software Update. Install the newest iOS updates, and try to update watchOS again.
Reset Network Settings
Some users suggested that resetting the network settings on your iPhone could help you solve the problem. On your iPhone, go to Settings, select General and tap Reset. Then select Reset network settings.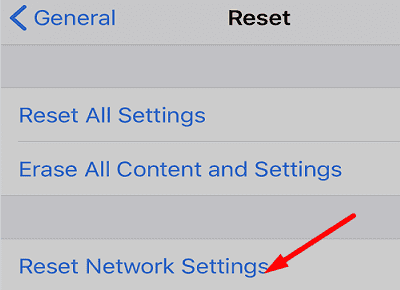 All your Wi-Fi networks and password will be gone. Set up a new connection and check if the issue persists. Connect your devices to a different network and check if you notice any improvements. Maybe your current connection is not stable enough.
Unpair and Re-Pair Your Devices
Launch the Watch app on your iPhone.
Go to My Watch and select All Watches.
Tap the Info button next to your watch.
Then select Unpair Apple Watch.

Note: Rest assured, your iPhone will first create a backup of your watch data, and then unpair the devices.

Restart your device.
Then launch the Watch app and pair your devices.
Your watch should automatically update to the latest watchOS version during the setup process.
If the issue persists, follow the solutions listed in the guides below:
Conclusion
If your Apple Watch says it needs 3 or 5 days to install the latest updates, first restart your iPhone and watchOS device. Then delete the update file, and check for updates again. If the issue persists, reset your network settings, and then unpair and re-pair your devices. Did these solutions help you fix the problem? Let us know in the comments below.