If your Apple Watch is stuck in an infinite loop of turning off and on, you've come to the right place. This issue usually occurs after restarting or resetting the device. The Apple logo appears on the screen for a few seconds, then your watch asks you to pair it with your phone. Unfortunately, the device reboots before you even have the chance to select the Pair option.
Fix: Apple Watch Got Stuck in Boot Loop
Force Restart Your Devices
Try force restarting both your iPhone and Apple Watch, and check if this quick workaround solves the problem.
To force restart your iPhone, press and hold the Sleep/Wake and Home buttons at the same time. After 10 seconds or so, the Apple logo should appear on the screen. Release the buttons, and wait until your device restarts.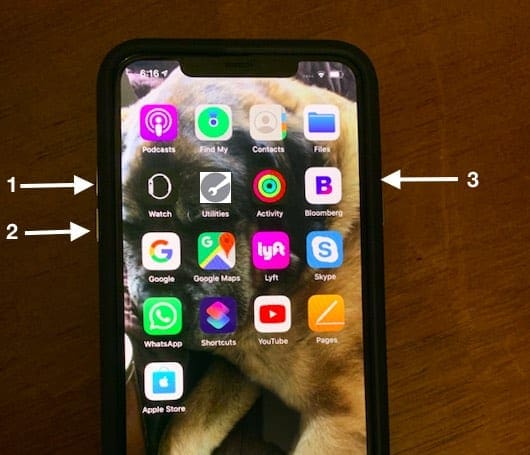 To force restart your Apple Watch, you need to press and hold the side button and Digital Crown for 10 seconds. Release them when you see the Apple logo.
Disable App Notifications
Turning off app notifications may be the solution that saves the day. A number of users confirmed that disabling notifications from app settings solved the problem for them.
Judging by users' reports, apps linked to security cameras appear to be the culprit. When motion is detected, you'll get notifications with pictures. Users believe these pictures may sometimes cause the watch to "freak out" which triggers the boot loop.
Some are convinced the boot loop has something to do with the type or size of the image sent as a notification. However, this is only a hypothesis based on users' observations, nothing's been officially confirmed yet. Nevertheless, temporarily disable all of your app notifications, and check the results.
Update Your Watch and iPhone
Update your watch to the latest version via the Apple Watch app. Launch the app on your iPhone, go to My Watch, and then tap General. Go to Software Update, and tap Download and Install.
Then, go to your iPhone Settings, tap General, and select Software Update. Install the latest iOS version on your device.
Unpair Your Devices
If the boot loop problem persists, try unpairing your watch. Rest assured, you won't lose any data. When you unpair your Apple Watch, a backup is created automatically. Although your data will be deleted from your Apple Watch, you can use the backup to restore it.
⇒ Note: If your watch is still stuck on the Apple screen after unpairing it, you may not be able to pair it with your iPhone again. Keep this detail in mind before following the steps below.
Launch the Apple Watch app on your iPhone.
Go to My Watch, and tap All Watches.
Then select the Info button next to your watch.
Tap Unpair Apple Watch.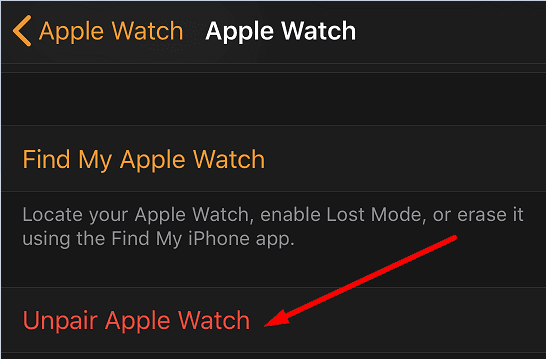 Restart your devices, and then pair them again. Check if the boot loop is gone.
Get a New Charging Cable
Check your cable and make sure it's not faulty or frayed. Surprisingly, many users confirmed that getting a new charging cable fixed the problem for them. Additionally, if you're using a third-party cable or adapter, dump them and use the charging kit that came with your Apple Watch. Charge your watch for one hour and check the results.
Contact Apple Support
If your watch keeps restarting after the Apple logo appears on the screen,  contact Apple Support. Most likely, something's gone terribly wrong with your device and you need Apple's help to fix the problem.
Conclusion
If your Apple Watch is stuck in an endless boot loop, force restart your iPhone and watch. Additionally, temporarily disable all app notifications. Then, let your watch charge for one hour using its original charging kit. If the issue persists, you've got two more options left: unpair your watch and contact Apple Support.
We hope these troubleshooting suggestions helped you solve the problem. Hit the comments below and let us know which of the methods above worked for you.