Apple has finally fixed the keyboard on its MacBook lineup, and brought the same great experience to the desktop with its Magic Keyboard options. But there's something to be said about using a mechanical keyboard while you're typing or gaming throughout the day. Mechanical keyboards have exploded in popularity, reaching the mainstream, and pretty much everywhere you turn, there's someone else talking about how great their keyboard is.
Related Reading
Best Mechanical Keyboards for Mac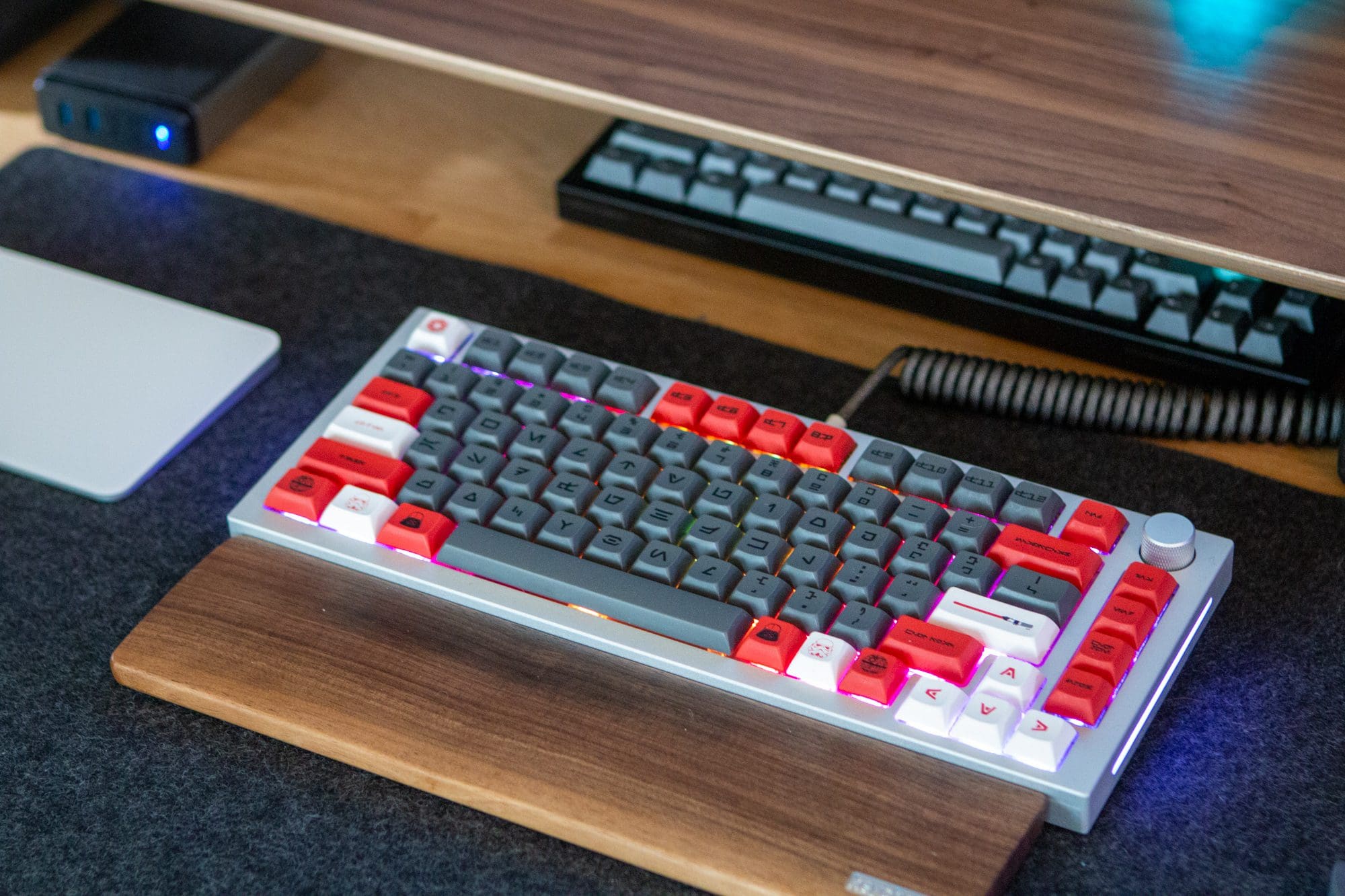 Unfortunately, if you end up diving down the rabbit hole that is custom mechanical keyboards, you'll quickly notice that there are a lot of sacrifices that you'll have to make. This includes things such as needing to deal with "Group Buys", which means that you pay for some keycaps or a keyboard now, and then you have to wait until it's actually made and shipped. Sometimes, this can take up to two years depending on the product, and that's not something that anyone really wants to deal with. Luckily, we've rounded up some of the best mechanical keyboards for Mac that you can buy now, without needing to wait (other than for processing and shipping).
Keychron K2
It wouldn't be a stretch to say that the Keychron K2 is the one that got everything going when it comes to helping mechanical keyboards hit the mainstream. Popular YouTuber Marques Brownless (MKBHD) has featured the K2 in a plethora of videos and desk setup tours over the years, and he continues to use one with his Mac Pro. It's a great entry-level board, and the K2 drops the number pad while still providing all of the controls that you'll need. Plus, there are icons on all of the pertinent keys, so you'll easily know what button to push if you want to change the brightness of your monitor or the volume on your Mac.
GMMK Pro
The GMMK Pro is a personal favorite and is really designed for those who are into the idea of project keyboards. The kit includes nothing more than the board, meaning that you'll need to source your own keycaps and key switches to create the perfect keyboard. But that's where the fun begins. You can pick up a key switch tester to try and figure out what kind of switches you'll want to use while typing. And then, you can find some unique keycaps, creating something that you won't find anywhere else as it's truly personalized for you.
Vissles LP85
Earlier this year, I reviewed the Vissles LP85 and came away quite impressed. If you aren't a fan of high-profile (read: tall) keyboards, and prefer something a bit more minimal, then this might just be the one for you. The LP85 is equipped with low-profile keycaps and switches, but the backlighting can even be customized to show off all of the RGB that you could want. And taking this to the next level, the Vissles LP85 has two different modes, as you can use it either with a USB-C cable connected to your Mac, or Bluetooth. This means that you could actually use this paired with your iPad if you really wanted to. It's a great keyboard and offers something just a bit different from the norm.
Logitech G915
Speaking of different from the norm, the Logitech G915 is my favorite keyboard to use while gaming. It also comes with low-profile key switches and keycaps, but outside of the backlight customizations, this keyboard has another trick up its sleeve. Thanks to the power of Logitech's LIGHTSPEED technology, the G915 provides ultra-fast 1ms response times, making this the perfect companion for those long and intense gaming sessions. You can pair it with the included USB LIGHTSPEED receiver, or just use Bluetooth. Or, you can switch between the two if you have multiple devices that you want to use with the G915. This keyboard is available in both a full-sized option (with number pad), or in a TKL variety.
Razer BlackWidow V3 Mini HyperSpeed

It wouldn't be a mechanical keyboard roundup if Razer didn't make the list. While the company has plenty of different options to choose from, my favorite has been the Razer BlackWidow V3 Mini HyperSpeed. The long name notwithstanding, this keyboard is an absolute dream to type on and use on a regular basis. Much like the G915, it can be used with Bluetooth, Razer's USB dongle, or plugged right into your Mac. Razer has really fine-tuned its typing experience over the years, and it shows with the V3 Mini. But the only hiccup that you might run into is that Razer's software is not entirely compatible with macOS, so you might miss out on some of the customization options.
Das Keyboard 4 Professional
One of the keyboards that we've continued to see over the years comes from Das. The company continues to release excellent Mac-specific options, easily making these some of the best mechanical keyboards for Mac that money can buy. With the Das Keyboard 4 Professional, you're getting a full-size layout, complete with a number pad on the end. But there are also dedicated music playback control buttons above the number pad, including a volume knob, something that we don't see all that often on Mac-specific keyboards. Something else that helps the Keyboard 4 stand out from the crowd is that it doubles as a two-port USB 3.0 hub, so you can plug in your mouse or thumb drive into the keyboard, instead of trying to reach behind your Mac to do so.
Macally Mac Mechanical Keyboard
Rounding out the pack of best mechanical keyboards for Mac is the Macally Mechanical Keyboard. Just like Das, Macally has been around for years providing Mac-specific accessories to improve your desk setup or provide more functionality to your Mac. With this mechanical keyboard, you'll get a modern, yet retro-looking keyboard, complete with white LED backlighting, and a weighted base so that your keyboard doesn't move around while you're typing. And if you're someone like me who uses both macOS and Windows, there's a quick and easy on-keyboard switch allowing you to go between the two operating systems with ease. This means that you won't have to deal with trying to switch the function keys around manually, as the keyboard handles everything for you.
Pick The Right Keyboard For You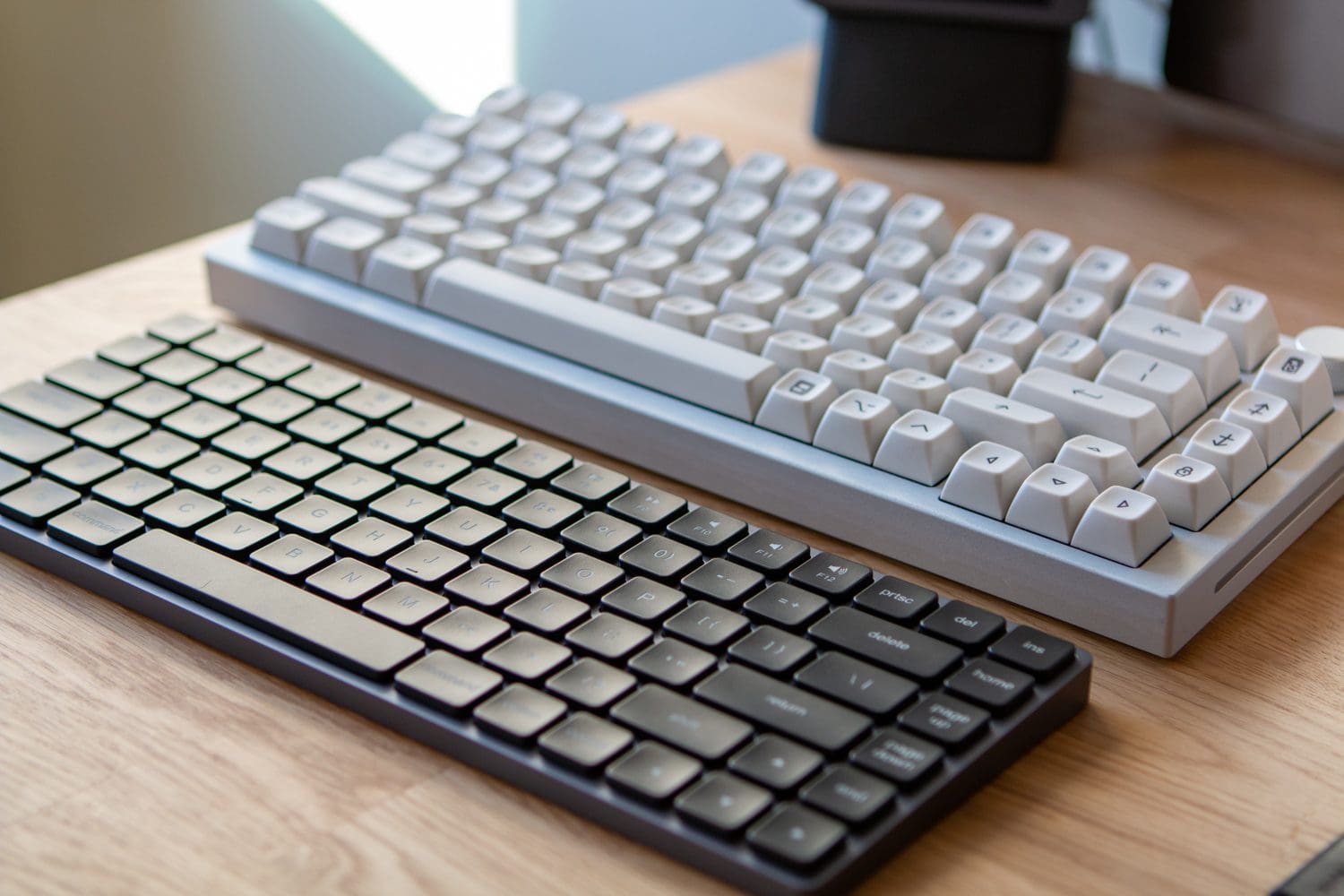 The world of the best mechanical keyboards for Mac is a rabbit hole that is a lot of fun to go down. But you'll want to get your bearings with something like a keyboard switch tester in order to see just what kind of switches are most comfortable for you. There is a wide variety of different options available, so we guarantee that you'll find something that you like.
While some keyboards like the Das Keyboard 4, Logitech G915, and even the Keychron K2 include switches, not all of them do. This is where the fun begins, and why you'll want to do a bit of research before deciding on the best mechanical keyboards for you. When it comes to switches, some of the more popular options include Blues, Reds, and Browns. These will be fairly similar across brands, including Cherry MX or Gateron.
Blues are considered typing switches. They feature a tactic bump, as well as a distinct and high-pitch "click." Be warned that they can be fairly loud.
Reds are considered gaming switches. They're described as "linear" and are generally the quietest.
Browns are a good middle-ground between Blues and Reds. They feature a tactile "bump" but not a loud click.
At the end of the day, there isn't a "better" switch. It all comes down to personal preference. We'd recommend going to a Best Buy or Micro Center and trying any mechanical key switches that they have there.
Andrew is a freelance writer based on the East Coast of the US.
He has written for a variety of sites over the years, including iMore, Android Central, Phandroid, and a few others. Now, he spends his days working for an HVAC company, while moonlighting as a freelance writer at night.