The Apple TV is arguably the best device to use if you want to "cut the cord" and get rid of cable. With streaming services like Disney+ and Apple TV+, you are given many different and unique features such as Dolby Vision. Plus, you get access to television shows and libraries of content not available elsewhere.
Related Reading
But what are you supposed to do if one of the key features stops working? That's what has happened to Apple TV 4K owners who have signed up for TV+ with the hope of taking advantage of Dolby Vision playback.
How does Dolby Vision work with the Apple TV 4K?
For the unaware, Dolby Vision is a different, yet better, version of HDR which has been become more mainstream. Dolby Vision is integrated into many new models of televisions, and it must be licensed by Dolby directly.
The goal of Dolby Vision is to provide the most accurate content as possible, getting you even closer to what the director envisioned. This process is constantly changing, meaning that every scene that you watch in a TV show or movie is being updated and tuned.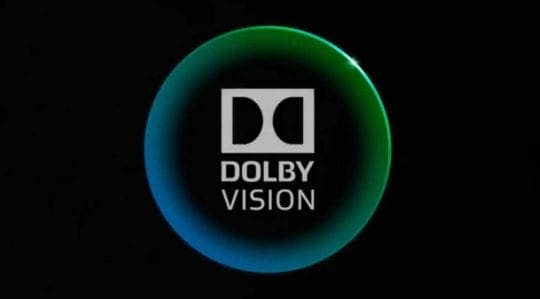 As for where the Apple TV 4K comes into play, this is the only Apple TV device that supports Dolby Vision. Built into the TV are three different 4K display formats:
4K Standard Dynamic Range (SDR)
4K High Dynamic Range (HDR)
4K Dolby Vision
Considering that there are three different options to choose from on your Apple TV, we suggest making sure your TV itself supports these. If not, then these issues will not show up for you, but you can confirm which video mode is being used by these steps:
Open the Settings app on the Apple TV 4K
Scroll down and select Video and Audio
Choose which format to use
If Dolby Vision is not available, it will not appear, removing any concerns. But if you find it listed and you aren't getting the best picture, you may have an issue.
Dolby Vision not working on Apple TV?
One of the biggest "selling points" for Apple TV+ is that it integrates perfectly with your TV 4K. Plus, Apple has invested quite a bit of money into original shows such as The Morning Show, For All Mankind, and Dickenson.
However, as of late, more and more users have reported that these offerings no longer playback in Dolby Vision. While the listing itself states that these are supported by Dolby Vision, you can very clearly see a difference in the shows and movies as of late.
There are a few different methods that can be attempted in order to get things back in working order.
Run Apple TV's HDMI diagnostic test
Provided that your HDMI cable is compatible with Dolby Vision, you can run a diagnostic test. This is available directly on the Apple TV and you can perform the test by following these steps:
From your Apple TV, open the Settings app
Scroll down and select Video and Audio
Select Reset Video Connection
The Apple TV will then perform a test that will last about two-minutes or so. Once completed it will be determined whether there are any issues with your existing HDMI cable. If so, you will want to look for a new one, and Apple suggests the Belkin Ultra HD High-Speed HDMI cable. This is rated to work with both the Apple TV 4K and Dolby Vision HDR.
Update to tvOS 13
If you get the "okay" from your Apple TV regarding the HDMI cable, but still aren't seeing Dolby Vision content, you may want to check for an update. Apple released tvOS 13 with tons of new features earlier this year and has rolled out a few incremental updates since the big release.
Here's what you'll need to do in order to check for an update:
Open the Settings app on your Apple TV
Scroll down and select System
Select Software Updates
Tap on Update Software
If there is an update available, your Apple TV will prompt you to either Download and Install or Update Later. While your Apple TV is working its magic, be sure that the TV stays powered on and connected throughout the process. The TV will restart a few times but have no fears as it's just how Apple created the update process.
Check your actual TV settings
Since there are so many Smart TVs available now, there are actually software updates that are pushed to those TVs. Some of these get updated without the user ever knowing, and that has wreaked havoc for TV 4K owners.
As an almost "last resort," we recommend checking the settings on your TV under Picture Quality or Playback. Every television is different, but these are common phrases used so you recognize which menu to go too.
Switch content playback mode
Finally, you will want to try changing the playback mode on your Apple TV directly. We briefly mentioned this earlier, but there are some more in-depth settings to switch around in order to get Dolby Vision working again.
The first step that you want to take is to enable Match Content. Here's how you can do so:
Open the Settings app on your Apple TV
Scroll down and select Video and Audio
Select Match Content
Toggle Match Dynamic Range and Match Frame Rate to the On position
This should fix a few of the issues, but then you may notice that your Apple TV is a bit too bright. That's where changing the default format comes into play.
In this instance, you will want to follow these steps to switch the format:
Open the Settings app on your Apple TV
Scroll down and select Video and Audio
Select Format
Choose 4K SDR 60Hz
This will smooth out all of your content and will put areas of interaction such as your menus and games in SDR mode. Meanwhile, your video content will be displayed in HDR or Dolby Vision when applicable.
Conclusion
If you continue to have issues with Dolby Vision and the TV 4K, just have some more patience. While Apple has not explicitly stated that there is something going on, there are enough users that Apple has heard the noise.
We are expecting a better fix to come in the near future and it will either be enabled on Apple's back-end or through a traditional software update. If you have found a better fix than one listed above, sound off in the comments and let us know! In the meantime, tell us what your favorite new show from Apple TV+ has been and if you are keeping the subscription.
Andrew is a freelance writer based on the East Coast of the US.
He has written for a variety of sites over the years, including iMore, Android Central, Phandroid, and a few others. Now, he spends his days working for an HVAC company, while moonlighting as a freelance writer at night.