Your iPhone photos might not work after transferring them to your PC or Mac. This is usually because Apple saves iPhone photos as HEIC format to save space, but that format isn't widely supported by other devices. Don't worry, it's easy to avoid the HEIC format when transferring photos from your iPhone.
In this post, we'll explain how to convert iPhone photos as you transfer them, convert them after transferring, or change the default format for the camera.
Related:
What is the HEIC file format?
With the release of iOS 11 and macOS High Sierra in 2017, Apple made the shift to HEIC and HEVC photo and video formats. These file formats can compress photos by up to 50% without losing any image quality.
The end result is that you can store far more photos and videos on your Apple devices without running out of storage.
The downside is that HEIC and HEVC aren't as widely supported as other common file formats, such as JPEG. This means you might encounter compatibility issues when you transfer those photos or videos to other devices.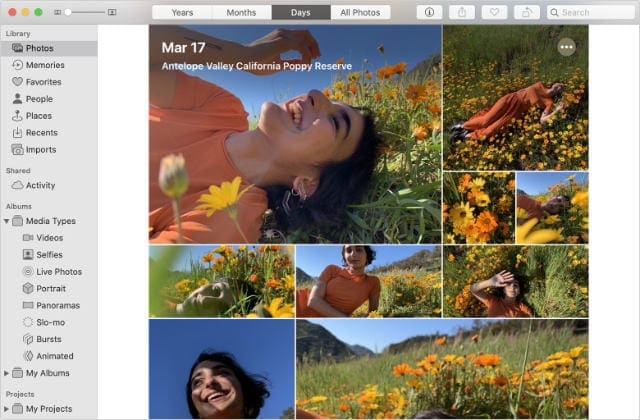 You also might find you can't use those photos in third-party apps on your Apple devices!
Apple accounts for this loss of compatibility by making your iPhone convert photos when transferring them to a Mac or PC. But you might need to change the settings on your device to make sure that's actually happening.
How to avoid the HEIC form when transferring iPhone photos
Most people encounter problems with HEIC format iPhone photos after transferring them to a Mac or PC. On a Mac, you should be able to open HEIC format images if you update to macOS High Sierra or later.
If that isn't possible, change your iPhone settings to make it automatically convert photos to a more compatible format when transferring to Mac or PC. Follow the instructions below to do so:
Go to Settings > Photos.
Scroll down to the Transfer to Mac or PC section.
Tap Automatic.
The next time you transfer photos to an older Mac or a PC, your iPhone should automatically convert photos to JPEG format.
Convert iPhone photos to a different format on a Mac
Your iPhone converts photos to a format compatible with your computer. If you use a Mac running macOS High Sierra or later, those photos remain in HEIC format because High Sierra can read it.
That doesn't mean all your Mac apps work with that format as well though.
If you still want to convert your iPhone photos to a different format, you can do so in the Photos app on your Mac. Here's how:
Open Photos and select the image you transferred from your iPhone.
From the menu bar, go to File > Export > Export 1 Photo.
Use the Photo Kind drop-down menu to choose the format you want, then click Export and choose where to save your exported image.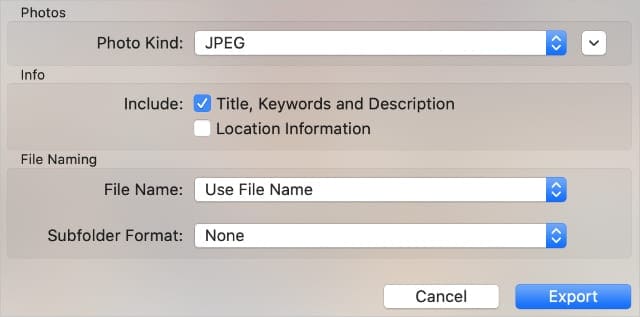 You can open your exported photo in a range of third-party apps.
How to avoid taking photos in the HEIC format on iPhone
If you never plan to use images in HEIC format, you can tell your iPhone to capture photos as JPEG files instead. This doesn't convert existing photos on your iPhone but it affects new pictures you take instead.
The downside to changing the photo format is that JPEG images take up far more storage. You might find your photos are more compatible, but you don't have space for as many of them anymore.
If you still want to change your iPhone photo format, follow these two steps to do so:
Go to Settings > Camera > Formats.
Select Most Compatible.
Your iPhone saves new photos and videos you capture as JPEG and H.264 formats, respectively. You should be able to transfer them to your computer and use them in a range of apps more easily.
Convert your Live Photos for more compatibility
One of the biggest changes Apple ever made to photos on your iPhone was the introduction of Live Photos. These short video clips inject life to your photo library, capturing the brief moments before and after you snap the picture.
Unfortunately, most third-party devices don't work with Live Photos. If you want to transfer them, you might need to convert your Live Photos to a more compatible format first.