I love my Mac's Utilities folder (Applications > Utilities)! It's one of Apple's hidden treasures. Tucked away inside your Mac's Applications folder, Utilities is the land of Apple's most dependable apps that never get to your Mac's main stage, the Applications folder.
It's the place where you find the guts! Where apps like Disk Utility, Terminal, Activity Monitor, Console, and Keychain Access live. Talk about your powerhouses! Alongside its brothers and sisters is a little known Mac app called Grab.

Quick Tips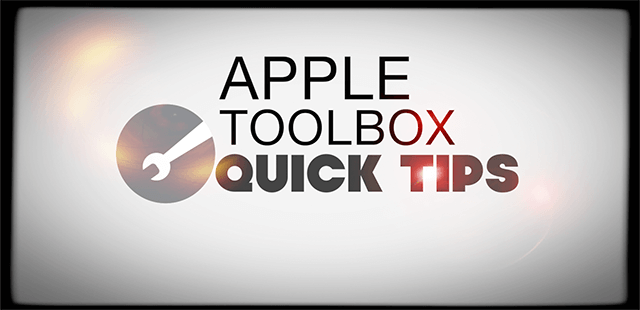 Follow These Quick Tips To Take Screenshots on Your Mac Using Grab
Grab is no longer available for macOS Mojave (10.14) and above. Instead, Apple introduced its new Screenshot App
Use Grab to Capture the entire screen. Just open Grab and choose Capture > Screen
Want just a part of the screen? Choose Capture > Selection and drag the pointer across the area you want to capture, then release
Or take a screenshot of just one window by using Grab > Capture > Window
Need some time to set-up your shot? Use Choose Capture > Timed Screen and click Start Timer
Even include your pointer in the screenshot! Choose Grab > Preferences and select a pointer you like
Wanna share your screenshot immediately? Just press File > Share
Easily save your Grab screenshots by choosing File > Save, enter a name, even add a tag, then select a destination folder and select your file type (JPEG, PNG, or TIFF)
Related Articles
Grab Utility in macOS Mojave and Above
In macOS Mojave and above, the Screenshot app replaces the Grab app from earlier versions of macOS and Mac OS X. 
When you press Command+Space keys and type in "Grab", it now brings up the new ScreenShot app that was introduced with macOS Mojave. You can use CMD+Shift+5 to open the new Screenshot app.
When using the new Screenshot app that replaced Grab in macOS Mojave, you will find these shortcuts very handy:
CMD+Shift+3 Takes a screenshot of the entire screen
CMD+Shift+4 lets you choose an area for the shot
CMD+Shift+4+Space keys to toggle the area selection to window selection
CMD+Shift+6 on MacBook Pros will help screenshot the Touch Bar
One important tip here is to add CTRL to any of the above key combinations when you want to save the screenshot to your clipboard.
Taking Screenshots Using macOS Mojave
With macOS Mojave, Apple introduces a new way to capture screenshots. This new method (Command-Shift-5) allows you not only to record static screenshot images but also lets you to video record your screen in real-time (a feature previously available in QuickTime.) 
For video, macOS Mojave offers options to either record your entire screen or record a selected portion of your screen. 
And if you want to capture sound as well, you'll need to add a plugin like Soundflower to record the internal audio.
Want Grab for macOS Mojave?
You can still use Grab in macOS Mojave, but you need to have an earlier macOS version backup available–like High Sierra or Sierra.
Also, this appears to work in macOS Mojave's current version (10.14.2).
However, some readers had difficulties getting Grab to install and operate using macOS Mojave 10.14.2+ but were able to get it to work with earlier macOS Mojave versions.
Restore Grab from a previous macOS Time Machine backup, if available
Open Time Machine or open your backup drive's backups.backupdb folder

If using Time Machine, go to a past snapshot from a previous macOS version like High Sierra or Sierra
If opening your backup folder, select a backup date before you updated to macOS Mojave

Locate Grab in the Utilities folder inside the Applications folder of your backup
If using Time Machine, command-click on Grab and select Restore "Grab" to… and choose your Applications > Utilities folder as the folder for the restored item

Enter your admin password, if asked

If searching your backup drive without Time Machine, locate Grab and paste it in your Mac > Applications > Utilities folder
Once complete, verify that Grab is on your Mac running macOS Mojave in the Applications > Utilities folder, open it, and conduct a test screenshot using Grab
You can also copy it from another person's Mac running macOS Sierra or High Sierra or from their Time Machine or another backup macOS Sierra or High Sierra.
Then save it to a thumb drive and install on your Mac using macOS Mojave.
What Makes Grab So Special
Grab is an app for macOS and Mac OS X that lets you take screenshots of your screen. This little utility supports capturing the entire window, the whole screen, or only a portion of your screen.
Although other apps and utilities do similar things, Grab is a decent chap. Sure the built-in Command-Shift–3 and Command-Shift–4 shortcuts are good, but this little app is great! So why settle for just good when we can have great, all from Grab.
So here's what Grab does
Captures part of the screen
Takes screenshots of a window on the screen
Captures a Timed Screen

This gives you 10 seconds to set-up and move any windows or open any menus, so they're all included in your screenshot

Provides option to show or not show a pointer in screenshots

Access Preferences, then select a different pointer type or no pointer

Capture your entire screen
Save screenshots in various formats–JPEG, PNG, even TIFF
Screen captures include a small tooltip showing your pointer's exact coordinate location on-screen
Let's Take Some Screenshots!
Launch IT
You access Grab in various ways
Grab is in the Utilities folder under Applications
Or type /Applications/Utilities/Grab.app in Finder
Or Launchpad > Other > Grab
Open Spotlight Search and type in Grab
Take a picture of a part of your screen that you select
By clicking Grab > Capture > Selection or using the keyboard shortcut Shift+Command+A, you capture a specific region of your screen by dragging around. After selecting the desired area, the capture opens in a new window that you save on your computer.
Taking a picture of a window
By clicking Grab > Capture > Window or using the keyboard shortcut Shift+Command+W, you take a picture of a window that you select.  A prompt instructs you to choose the window you want to capture and click the "Choose Window."
Taking a picture of the entire screen
By clicking Grap > Capture  > Screen, using the keyboard shortcut Command+Z, you can take a picture of your whole screen. A prompt instructs you to click the screen when you are ready to capture your screen.
The Coolest Feature: Taking a picture of a Timer on screen
By clicking Grab > Capture > Timed Screen using the keyboard shortcut Shift+Command+Z, you start a 10-second timer, activate part of your screen, and then take a screenshot.  Grab app captures ten seconds after you start the timer.
When you are ready, click the "Start Timer" button, and you have ten seconds to stage your shot before the screen is captured. After ten seconds,  the entire screen is being captured. Timed Screen is usually used to take pictures of your Mac's menu and menu options.
After taking your screenshot, you see information about it by choosing Edit > Inspector or using the keyboard shortcut Command+1. Here you find your image's view size and depth.
All screenshots default to the TIFF format; however JPEG and PNG are options you select when saving. Then use the Preview app to see and crop or make any other changes to your screenshots.
Image Quality
A lot of people want to change the image resolution. This app natively captures in the TIFF formats, but you can save any image to either TIFF, JPEG, or PNG using File > Save.
Since Grab is making screenshots of your display, its resolution is limited to your display's resolution.
Think of it this way–it's capturing the actual pixels on your screen. So for the best image quality, make sure you are viewing at the highest resolution your display allows.
Go to System Preferences > Displays and check that you're getting the highest pixels available for your monitor.
Screenshot Picture Format
The default format for saving screenshots is usually PNG.
However, using Terminal, it's easy to change that to whatever supported format you want–with simple commands. Currently, Mac support PNG, JPG, TIFF, GIF, and PDF formats. So take your pick.
Open Terminal ( /Applications/Utilities)
To change to JPEG, type in defaults write 

com.apple.screencapture

 type jpg
For TIFF, type in defaults write 

com.apple.screencapture

 type tiff
Change to GIF with defaults write 

com.apple.screencapture

 type gif
Update to PDF by typing in defaults write 

com.apple.screencapture

 type pdf
Return to PNG and type in defaults write 

com.apple.screencapture

 type png
These changes don't take effect until you restart your Mac OR use this additional Terminal command killall SystemUIServer
Grab Not Working After macOS or OS X Update?
If this utility isn't working after an update, your Grab preference file might have gotten corrupted. To check, open Finder, navigate to the top menu bar, and select Go > Go to Folder.
Type in the following: ~/Library/Preferences/com.apple.Grab.plist and press return.
Move that file to the Trash or onto your Desktop. Then, restart your Mac. After your computer is fully restarted, try Grab again. If it works, delete that old preference file.
If updating the preference file did not work, reinstall it using macOS Recovery and reinstall macOS or OSX.
Other Options for Screen Capture on macOS and OS X
If you just plain don't want to use Grab, try using your keyboard commands. Press Command+Shift+3 and capture your entire screen. Command+Shift+4 performs a screen capture that allows you to select a specific area of your screen using crosshairs.
The picture files are saved as screenshots to your desktop. Don't want to save to the desktop, just press control and the screen captures to your clipboard for easy pasting into other applications (via Edit > Paste or Command+C.)
If your keyboard shortcuts aren't working, verify that they are enabled in your default keyboard shortcut menu. Open System Preferences, select Keyboard, then the tab Shortcuts, and look at the left panel for the Screen Shots option. Scan the right-side panel and check the boxes next to the options for screen captures.
Obsessed with tech since the early arrival of A/UX on Apple, Sudz (SK) is responsible for the original editorial direction of AppleToolBox. He is based out of Los Angeles, CA.
Sudz specializes in covering all things macOS, having reviewed dozens of OS X and macOS developments over the years.
In a former life, Sudz worked helping Fortune 100 companies with their technology and business transformation aspirations.