More than a few of us check Instagram or Facebook every day, maybe even every hour, for regular updates on family, friends, and news. So when Facebook's apps (FB, FB Messenger, WhatsApp, and Instagram) suddenly aren't working, it's a potential crisis!
Several readers report an issue where they receive the message Facebook: error signing in. With this error, they are completely unable to sign into Facebook on their iDevices, including iPads, iPhones and iPod Touches.
After entering their Facebook ID and password, they receive the following error message: "Error Signing In. Could not communicate with the server."
Other possible errors when FB's servers are down include:
Facebook Will Be Back Soon
Sorry, something went wrong
Account Temporarily Unavailable
Sorry, an unexpected error occurred. Please try again later. Error code: 2
Login Failed. Sorry, an unexpected error occurred. Please try again later. Error code: 1 (FBAPIErrorDomain)
This media could not be played
An unknown network error has occurred
Cannot communicate with the server
Facebook is down for required maintenance right now 
Additionally, you may find that Facebook can log you in, but many service functions remain unavailable—in particular, media uploads to Facebook are often don't work. 
If you experience these issues, take a look at the following tips. And try each step one at a time until you resolve your issue.
Quick Tips 
Follow These Quick Tips When You Can't Log Into Facebook or Access Features
Check if Facebook's Servers are down
Try using Cellular (Mobile) Data instead of WiFi or vice-versa
Verify your credentials (user ID and password) using a browser instead of the app, especially if you recently changed anything
Delete the Facebook App and reinstall it
Disable any firewalls or anti-virus/malware software temporarily
Make sure you set your iDevice's Date & Time to Set Automatically
Reset your network's settings
Reset your device's Location & Privacy data
Can't log into FB Messenger, Facebook, Instagram, or WhatsApp?
Remember that Facebook owns a few other social media networks, including Messenger, Instagram, and WhatsApp.
So anytime you experience errors with Facebook, you might also see reports of trouble accessing these photo sharing and messaging services as well.
Recently Changed or Updated Your Facebook ID or Password?
Apparently, if you change your email or your password during an update of the app, the new app does not recognize this new password or email.
Consequently, you get this Facebook: error signing in!
Best practice is to change Facebook back to the old password, delete your Facebook app from your iDevice, and then reinstall the app.
It should now work for you. If not continue reading…
First Things First
Before you go through this tip list, make sure that your Facebook username and password is correct.
Go to Safari or any other browser and sign into Facebook to ensure your Facebook credentials are correct.
If not, follow their steps on retrieving your Facebook ID or password, or both.
If you have no trouble logging into Facebook via Safari, try closing your Facebook app and restart again.
To do so, double press your home button and swipe upwards on the Facebook thumbnail. The reopen your Facebook and try again.
It's may not be just you: Check Facebook's Server Status
Before you spend any more of your time, check if the problem is with Facebook itself, rather than you.
And remember that both Facebook and its Instagram ( a FB subsidiary) occasionally suffer localized and even widespread outages. So it's best to check this before spending time troubleshooting. 
If you see "Sorry, something went wrong. We're working on getting this fixed as soon as we can," check and see if FB's servers are down.
Go to a site like DownDetector and see if there are similar reports by other users.
If other users report problems, then your issue is most likely an internet service or switch related issue that needs Facebook (or other companies that support FB's infrastructure) to fix.
Some of these sites also include a Live Outage Map to give you an idea of where the problems are occurring in real-time. 
Another option is to check Twitter. Facebook site outages are often reported by FB users on Twitter. Check the hashtags for #facebookdown and #instagramdown.
Additionally, check your news feeds for any information about outages. Large Facebook problems are usually reported on most news sites–just type in Facebook and review those results.
In that case, your only remedy is time. 
Seeing Error 2?
Error code 2 is a connection based error which means you, the Facebook client, are unable to communicate with the Facebook's servers.
First, check if Facebook (or Messenger, Instagram, WhatsApp) Servers are down following the instructions listed above.
If the servers look good, then it could be your connection that's the issue.
Users who got this error may have a bad network or WiFi connection. So try changing to a different WiFi network or use cellular data instead of WiFi.
Additionally, your connection to FB's Servers may be prevented by a firewall or other security software.
So if you have a firewall installed on your network, this could be the problem.
First Line of Defense with Facebook: Error Signing In
It's usually the simplest solutions that are the most difficult to figure out.  But our readers comments that this tip really works.  And all without much effort!
Go to Settings > General > Date & Time and make sure Set Automatically is toggled ON (green)…more often than not, this one step resolves the problem!
Another quick tip for users with iOS 10 or earlier is to go to Settings, select Facebook, and tap Delete Account.
Then re-enter your Facebook ID (username and password.)
For iOS 11 and higher, Apple no longer supports Facebook with single sign-on, system-level integration
Instead, Apple treats Facebook (along with other social apps like Twitter) the same as all your other third-party apps.
That means to log out; you need to go through the Facebook App itself.
Tap the main menu button in the lower right corner (3 horizontal lines) and on your profile page scroll down to Log Out–tap that and confirm your logging out of Facebook, then sign into again. 
A Short But Weird Solution
When you see this error, tap on cancel.  It pops up again.
The key is to work in between this short time to write username and password.
Type each word one by one between your taps on cancel.
Once you write in your username and password, tap on login.
Second Steps to Fix Facebook: Error Signing In
Go to Settings > General > Reset > Reset Network Settings 
Wait for reboot
Tap Facebook app
Fill username and password

This process reactivates FB
If not, make sure that you connect your device to the Internet. Launch Safari and check to see if you can view websites.
If you are having connection problems you may try these basic troubleshooting tips:
Tap Settings and toggle off and back on WiFi
Restart your device
Restart your router
Reset network settings by going to Settings > General > Reset > Reset Network Settings. Note that this will erase all your network settings such as your Wi-Fi passwords etc. 
Apple Toolbox also has these troubleshooting tips for WiFi.
So if you're having connection issues that are not resolved, please take a look at these tips.
Credentials OK but still getting Facebook: Error Signing In
If you are sure that your Facebook credentials are correct and using iOS 10 or earlier, on your iOS device, tap Settings > Privacy > Facebook, then disable Facebook.
Now try to log in again. Once logged in, please go back and re-enable the privacy setting that you just disabled. 
For iOS 11 (or if the above tip didn't work), try deleting the Facebook App.
It's best to delete the app via the Settings app.
So go to Settings > General > iPhone Storage (or whatever iDevice) > Facebook > Delete App. 
Another option in iOS 11 and above is to Offload App –this keeps all your documents and data but removes the app itself.
Either way, once you offload or delete FB, restart your device, and then reinstall Facebook via the App Store (or if offloaded, via this same Storage setting.)  
Still Getting Facebook: Error Signing In
Open any browser like Safari or Chrome (or another browser of your choice).  Go to Facebook and sign in.
Go to your Facebook Settings and select Security.  And remove your iDevice from this section.
Follow These Steps
On iDevice go to Settings > Privacy > Facebook

Disable Facebook (it's a toggle button)

Log into your Facebook on your computer and click on the gears icon (Settings)

Go to Settings > Security > Recognized Devices
Click the 'Edit' button and 'Remove' the Facebook for iDevice

On the iDevice, go to Settings > General > Reset
Press 'Reset Location & Privacy' and confirm
Open Facebook through the app on iDevice
The Last Stop
For folks using iOS 10 or lower, if you still have problems with your iDevice and Facebook: "Error Signing In," tap Settings > Privacy > Facebook and toggle off the Facebook option. 
Then open your Facebook app, try to log in. After you log in, go back to your privacy setting and turn the Facebook adoption back on.
For folks using iOS 11 & if that previous tip didn't work for you with iOS 10 or lower, try this: on your iDevice tap Settings > General > Reset > Reset Location & Privacy. 
If you still have problems, restart your iPad or iPhone.
If restarting does not fix your issue, force reset your iDevice.
Force restart your iPhone, iPad, or iPod touch only as a last resort and only when your iDevice is not responding.
How to force restart (reset)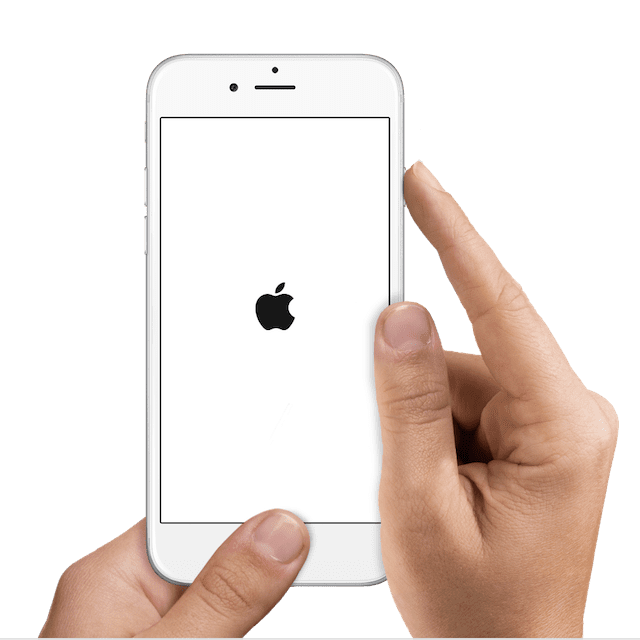 On an iPhone 6S or below plus all iPads & iPod Touches, press Home and Power at the same time until you see the Apple logo 

For iPhone 7 or iPhone 7 Plus: Press and hold both the Side and Volume Down buttons for at least 10 seconds, until you see the Apple logo 

On an iPhone X series or iPhone 8 or iPhone 8 Plus: Press and quickly release the Volume Up button. Then press and promptly release the Volume Down button. Finally, press and hold the Side button until you see the Apple logo
Report your problem to Facebook
If Facebook and its other services and properties (Instagram, WhatsApp, or Messenger) still aren't working, consider submitting your feedback to Facebook's Report a Problem site. 
Include a description and screenshot of your issue, if you can.
How to report something that isn't working to Facebook with your iDevive
Tap the Menu Button
Scroll to the bottom and select Report a Problem
Select the Facebook product you're having a problem with
Describe your problem in the text box, including the steps you took to encounter the issue
Add a screenshot by clicking Choose Files
Tap Submit
If you cannot access their help site, check out Facebook's Twitter account.
Reader Tips 
Check that your wifi isn't blocking Facebook. I just switched to another WiFi network (at my job) and everything worked again
All I did was go to Setting > General > Date & Time > and switched the button to ON for Set Automatically
Try everything like deleting Facebook, Instagram, and WhatsApp apps and then reinstalling those same apps with their latest app updates. Then go to Safari Settings and delete all your cookies, website data, and history. Reboot all your devices including Macs (if applicable) and also reset your network settings in Settings > General > Reset. Finally, reboot your router. Then try launching Facebook (or Instagram and WhatsApp) again
What worked for me was turning Wi-Fi completely off via the Settings App and then logging in to Facebook and Instagram using my cellular data connection only (LTE)
Turning off WiFi, connecting to mobile data and launching the Facebook App, AND THEN re-connecting to WiFi worked for me
Obsessed with tech since the early arrival of A/UX on Apple, Sudz (SK) is responsible for the original editorial direction of AppleToolBox. He is based out of Los Angeles, CA.
Sudz specializes in covering all things macOS, having reviewed dozens of OS X and macOS developments over the years.
In a former life, Sudz worked helping Fortune 100 companies with their technology and business transformation aspirations.