The Favorites widget on your iPhone gives quick access to all the most important people in your life. Unfortunately, the Favorites widget might say it's unable to load after updating your iPhone to the latest version of iOS.
Don't worry! You can fix almost every problem with your Favorites widget using the suggestions below.
Related:
Step 1. Update the operating system again
Even if an iOS update caused this problem, it's probably going to be a future iOS update that fixes it.
When the Favorites widget on your iPhone is unable to load your contacts, it's probably down to a problem in the operating system. Apple is likely to release a fix in a future iOS update.
That means you should keep checking for new updates to iOS so you can install the patched version as soon as Apple releases it.
How to update iOS on an iPhone:
Connect your iPhone to a working Internet connection.
Go to Settings > General > Software Update.
Download and install any available iOS updates.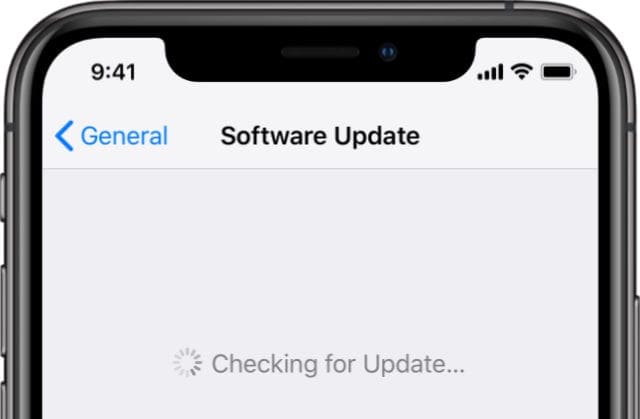 Step 2. Close every app and restart your iPhone
You probably already know that it's a good idea to turn your iPhone off and on when you experience software problems. Well, you should also close all your apps before you do so.
Widgets provide quick ways to access other apps. If the Favorites widget says it's unable to load contacts on your iPhone, there might be an issue with the Phone or the Contacts app instead.
Follow the instructions below to close all your open apps and restart your iPhone. This is the quickest way to fix most people's widget problems.
How to close every app on your iPhone:
On an iPhone X or later: Slide up from the bottom of the screen to the middle to view all your open apps
On an iPhone 8 or earlier: Double-click the Home button to view all your open apps.
Push each app off the top of the screen to close it.
Tap in a blank space to return to the Home screen.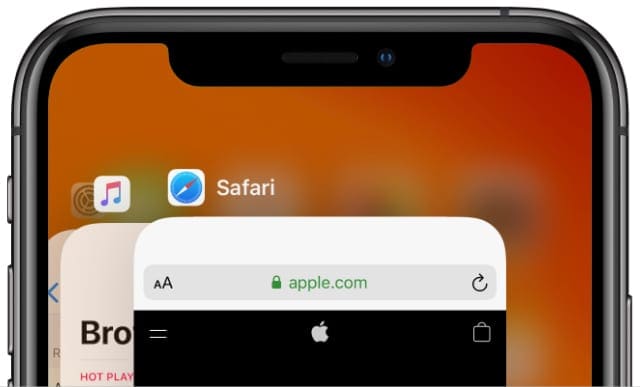 How to restart your iPhone:
On an iPhone X or later: Press and hold the Side button with either Volume button.
On an iPhone 8 or earlier: Press and hold the Side button.
When prompted, Slide to power off your iPhone.
Wait 10 seconds after your iPhone powers off, then briefly press the Side button again to restart it.
Step 3. Turn the Favorites widget off and on
Another effective troubleshooting tip when the Favorites widget is unable to load on your iPhone is to disable it. You can easily turn individual widgets off and on without losing any data.
Open the Widgets screen on your iPhone, then scroll to the bottom of the page and tap Edit. Next to the Favorites widget, tap the Minus (–) button to remove that widget.
After removing the Favorites widget, close every app and restart your iPhone again. Then open the Widgets screen and tap Edit. Scroll down and tap the green Add (+) button next to the Favorites widget.
Hopefully, it can load your contacts now.
Step 4. Edit the Favorite contacts on your iPhone
Sometimes your Favorites widget is unable to load because of a problem with a contact on your iPhone. This ultimately comes down to an iOS issue, which Apple should fix with a future update. But you might be able to create a workaround by fiddling with certain contact details.
Remove all your Favorite contacts
To start, try removing everyone from your Favorites, then check to see if the widget is working. To do this, open the Phone app and tap Favorites in the bottom-left corner. Now swipe left on each contact and tap Delete.
Don't worry, this doesn't delete the contact from your iPhone. It simply removes them from the Favorites group.
After removing each contact, take another look at the Favorites widget. If it's working, it should say "No Favorites" instead of "Unable to load."
Now you can add contacts to your Favorites group again. To do this, view each contact in the Phone app and tap Add to Favorites at the bottom of the screen.
Make a point of checking the Favorites widget after you add each contact to find out which contact makes it stop working again.
Edit certain contact details
If a certain contact causes the Favorites widget to stop working, you might need to edit the contact details. Before doing so, take a screenshot or make a note of that person's details so you don't accidentally lose anything.
Now tap Edit in the top-right corner and remove each contact detail, including the profile picture. Remember to repeatedly check your Favorites widget as you edit details to find out what makes it work again.
If the Favorites widget is still unable to load, try deleting that contact entirely. Then create it again from scratch.
Try adding fewer Favorite contacts
Some users found they couldn't add more than three contacts to the Favorites group without causing widget problems. Perhaps, the contact you tried to edit wasn't the problem; maybe you simply had too many Favorites.
Of course, this shouldn't be a problem. It's down to an iOS bug that Apple is likely to fix in a future update. But for the time being, you might want to limit yourself to two or three Favorites to see if it fixes the widget.
Step 5. Erase and reinstall iOS on your iPhone
By the time you read this, Apple might have already fixed this problem in an iOS update. But if the Favorites widget on your iPhone is still unable to load, there might be a unique problem with your particular device.
This sometimes happens when iOS system files become corrupt or go missing. When you update to a new version of iOS, it doesn't replace these missing files since they weren't supposed to change. So you still suffer from the same problems even after updating.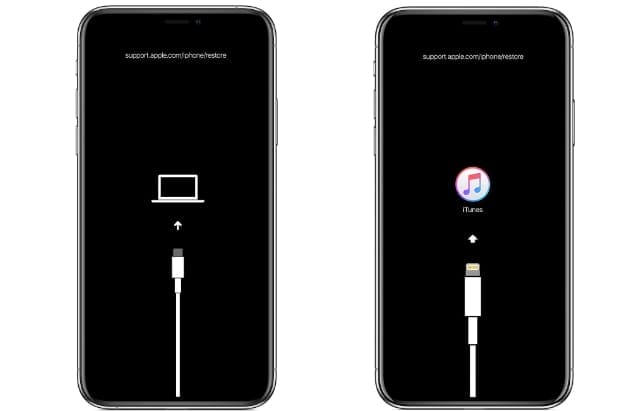 The only thing to do in this scenario is to completely erase your iPhone and reinstall iOS using a computer.
Be sure to make a new backup of your iPhone first. Otherwise you will lose all your personal data.
After making a backup, follow these instructions to restore your iPhone using Recovery Mode. It might take a while to download and install iOS, but you shouldn't experience any software problems afterward.
After the reinstallation is complete, follow the onscreen prompts to set up your iPhone and recover your backup.
Fix issues with your Favorites contacts in the Phone app
Hopefully, you aren't having any more problems with the Favorites widget saying it's unable to load on your iPhone. Though even if you fixed that issue, you might experience other issues with your Favorite contacts.
For instance, you might not be able to add or remove contacts. If that's happening to you, take a look at our extensive guide to fix problems with Favorite contacts on your iPhone or iPad.
Dan is a freelance writer based in South West England.
He spent two years supervising repairs as a Genius Admin for Apple Retail and uses that knowledge to keep our troubleshooting guides up to date.
Long before that, Dan turned to Apple products from a musical background. Having owned iPods for years, he bought a MacBook to learn sound recording and production. It was using those skills that he gained a first-class Bachelor of Science in Sound Technology.