Widgets make it easy to glance information from different apps on your iPhone or iPad. Many of us use them to follow the news, see our next calendar events, or keep an eye on the weather. But widgets are only useful when they're working.
Sometimes, the widgets on your iPhone or iPad go missing, refuse to update, or stop working entirely. You aren't the only one this has happened to. Fortunately, there are lots of tricks you can use to fix it.
Take a look at the suggestions below to see what you can do.
Quick Tips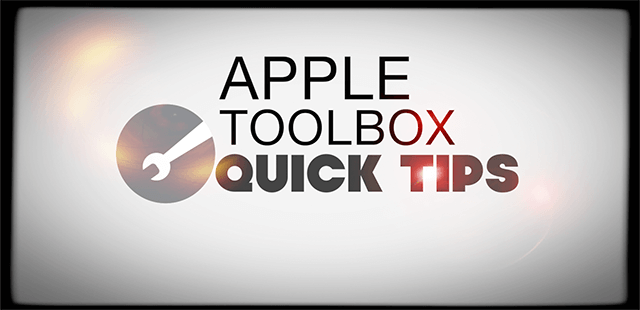 Use these quick tips to fix missing widgets on your iPhone or iPad if you don't have time to read the full article:
Close every app and restart your device, then update iOS or iPadOS.
Temporarily change your system language and turn on Bold Text.
Open apps and make sure the settings and permissions are correct.
Delete the relevant apps then reinstall them from the App Store.
Erase your device and reinstall the operating software using a computer.
Related:
How do I use widgets on my iPhone or iPad?
A widget is a small tool that lets you view information from an app without needing to open it. You can also use them to open apps and perform specific actions.
Access your widgets from the Today view by swiping right from the Home screen, Lock screen, or Notification Center.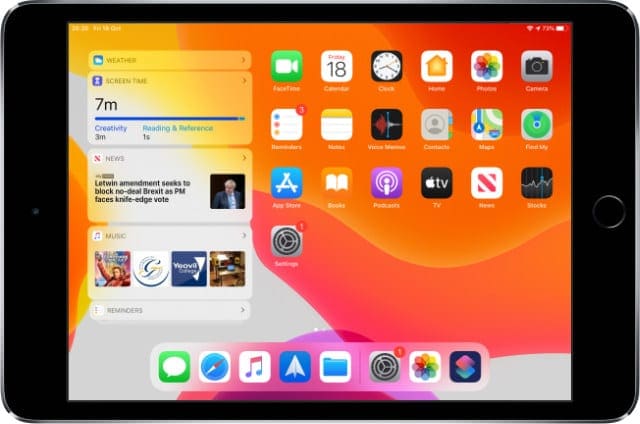 Some of the most popular Apple widgets include:
Batteries: to you check the battery level of connected Apple devices
Weather: to get a live update of the weather for your current location.
News: to see a list of breaking news headlines.
Calendar: to glance at the next event scheduled for today.
Shortcuts: for quick access to all your best shortcuts.
You can also turn on widgets for third-party apps, depending on which apps you have on your device.
How do I add widgets to my iPhone or iPad?
Not every app has a widget, but some apps have more than one. To add or remove widgets from the Today view, scroll to the bottom of the page and tap Edit.
You should see a list of all your active widgets followed by a list of ones you can choose to turn on. Tap Plus (+) to add a widget or Minus (–) to remove one. Grab the three horizontal lines to change the order of your widgets.
You can also add widgets using Force or Haptic Touch. Press hard or tap and hold on an app from your Home screen. The widget for that app appears in a pop-up window, tap Add Widget to add it to the Today view.
What if my iPhone or iPad widgets aren't working?
Usually, people come across widget problems after updating iOS or iPadOS on their devices. Even if you didn't update the software on your device, widget issues are probably still a software problem.
Follow these steps if the widgets on your iPhone or iPad are missing, unresponsive, or not working in other ways. Be sure to test them again after each step, and let us know how you get on in the comments!
1. Close every app and restart your device
Widgets rely on your apps to present live information, even if you don't have that app open. If your widgets aren't working properly, it could be the result of an app freezing in the background.
Close every app and restart your device to fix this.
How to close apps and restart your iPhone or iPad:
Double-click the Home button or swipe up from the bottom to view the App Switcher.
Push each app off the top of the screen to close it, then tap an empty space to return to the Home screen.
Press and hold the Sleep/Wake button with either Volume button to power off your device. Wait at least 30 seconds before you restart it.
2. Update the operating software on your device
Occasionally there's a problem with iOS or iPadOS. These bugs often affect a wide range of users who updated to the new software. If you've got a software bug, you need to wait for Apple to release a new update to patch it.
Make sure you keep your iPhone or iPad updated to the latest software to ensure you aren't suffering from old problems. The best way to update your device is by using a computer, which rewrites every line of code in the software.
How to update the software on your iPhone or iPad:
Connect your iPhone or iPad to a computer using a USB cable.
Unlock your device and open iTunes or Finder on your computer.
If prompted, enter your passcode and agree to Trust this computer.
In iTunes or Finder, select your device and click Check for Update.
Download and install any software updates available for your device.
3. Turn on Bold Text and change the system language
You might think these settings are unrelated to your widgets, and they are, but they've proven to be effective tricks at fixing all manner of widget-related issues.
It's possible this is because they're system-wide settings. So changing them forces iOS or iPadOS to iron out any wrinkles in the software. You might not need to change both of these settings. Try one, then test your widgets and try the other if it didn't work.
How to turn on Bold Text in iOS or iPadOS:
Go to Settings > Display & Brightness.
Toggle the Bold Text button at the bottom of the screen.

How to change the language in iOS or iPadOS:
Go to Settings > General > Language & Region.
Tap the device language at the top of the screen.
Choose another region, such as English (UK) or English (Canada).
Agree to change the language.
Don't forget to put your settings back to normal when you're finished!
4. Check the settings for each of your apps
Widgets need permission to work, just like any other app. If the settings for your apps aren't right, the widget related to that app can't work either. For example, you can't use the Weather widget if Location Services aren't allowed for the Weather app.
Take a look at the individual app for each widget you want to use. Make sure you're signed in to the right account, allowing all the appropriate permissions. Check each of the following settings for your apps:
Notifications
Locations Services
Background App Refresh
User Account
How to check Notifications in iOS or iPadOS:
Go to Settings > Notifications.
Tap each app you want to use a widget for.
Turn on Allow Notifications.
If you access widgets while your device is locked, tap the option to show alerts on the Lock Screen.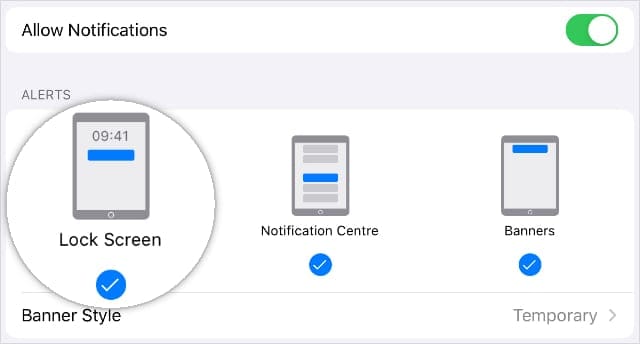 How to check Location Services in iOS or iPadOS:
Go to Settings > Privacy > Location Services.
Turn on Location Services.
Tap each app you want to use a widget for.
Set Location Access to While Using the App and see if the widget works.
How to check Background App Refresh in iOS or iPadOS:
Go to Settings > General > Background App Refresh.
Set Background App Refresh to use Wi-Fi or Wi-Fi & Mobile Data.
Turn on Background App Refresh for each app you use a widget with.
How to check User Accounts in iOS or iPadOS:
For Apple apps:

Go to Settings > [Your Name].
Scroll down and tap Sign Out, confirm you want to sign out.
Then tap Sign In and enter your Apple ID details to sign in again.
Open the relevant app and ensure it's signed in to your account.

For non-Apple apps:

Open the app and navigate to the in-app settings.
Find an option to sign out of your user account, if there is one.
Use your account details to sign in again.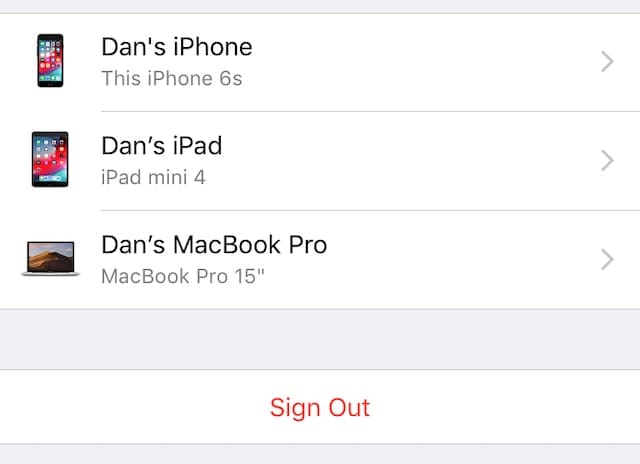 5. Allow access from the Lock Screen
One of the most useful things about widgets is that you don't need to unlock your iPhone or iPad to access them. Just swipe right from the Lock Screen to get to the Today view and all your widgets are there. At least they should be.
If your device is protected by a passcode, you might not have access to widgets from the lock screen. Fortunately, it's easy to change that.
How to allow widgets from the Lock Screen in iOS or iPadOS:
Go to Settings > Face ID & Passcode. On older devices, select Touch ID & Passcode.
Enter the passcode for your device.
Scroll down to Allow Access When Locked and turn on Today View.
6. Remove and reinstall the relevant apps
Every widget on your iPhone or iPad is paired with a full-blown app on your device. If there's an issue with your widget, it might be down to a problem with the app itself. Removing and reinstalling apps is the best way to fix this.
Of course, before you do this, you want to be careful you aren't going to lose any valuable data. Make a backup of your iPhone or iPad and try to find out if that app saves data to the cloud, to your iPhone, or to the app itself.
When you're ready, tap and hold the app you want to remove. Select Rearrange Apps from the pop-up menu, then tap the X button to delete that app. Once it's gone, restart your device before you re-download apps from the App Store.
If widgets still aren't working, reset your iPhone or iPad
That should give most widget-related problems a run for their money. But if you still can't get widgets to work properly on your iPhone or iPad, there's more you can do.
Follow our instructions to reset or restore your device. Make sure you use a computer to do this, which fully reinstalls the software! That's sure to fix all your widget issues.
Let us know how you get on in the comments!
Dan is a freelance writer based in South West England.
He spent two years supervising repairs as a Genius Admin for Apple Retail and uses that knowledge to keep our troubleshooting guides up to date.
Long before that, Dan turned to Apple products from a musical background. Having owned iPods for years, he bought a MacBook to learn sound recording and production. It was using those skills that he gained a first-class Bachelor of Science in Sound Technology.