If your iPhone screen keeps flashing while charging, this may indicate the device is not charging properly. Your iOS phone should not flicker or flash while plugged in and charging. If you already disconnected the charger countless times but the screen keeps flashing, follow the troubleshooting steps below to fix the issue.
Fix: iPhone Screen Flashes on and off When Charging
Check Your Hardware
Make sure your hardware is not faulty. Visually inspect the charging cable and check if there are any signs of damage. If your accessories are damaged, that could explain why your iPhone is flashing on and off while charging.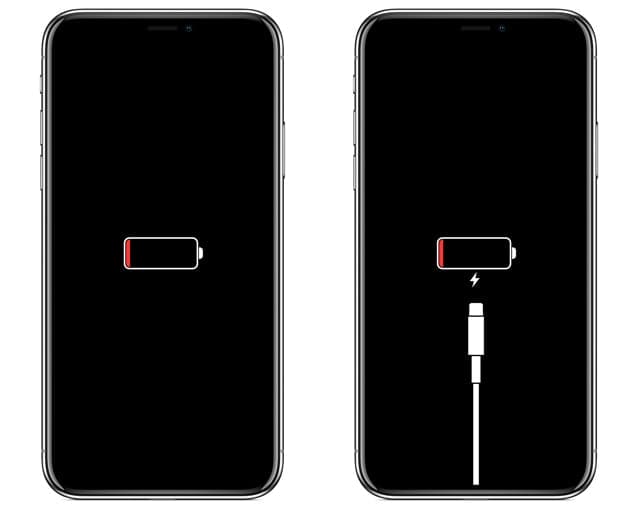 Additionally, make sure the wall power outlet is not loose or faulty. Ensure the charger is properly plugged into the wall outlet, or try a different outlet. Remove any lint or debris from your iPhone's charging port to ensure the cable seats properly. You can use a wooden toothpick to remove debris or lint. Additionally, try a different USB cable and power adapter, and check if you notice any improvements.
If you're using a computer to charge your iPhone, make sure your machine is on and can charge your iOS device. Use a different USB port to charge your iPhone and check the results.
If your hardware is damaged or the charger is broken, go to an authorized Apple repair center and have the faulty piece of hardware repaired or replaced.
Force Restart Your iPhone
Force restart your iOS device and check if the problem is gone. First, disconnect the charger. Then press and quickly release the Volume Up button. After that, press and release the Volume Down button. Hold the Side button until the Apple logo appears on the screen. Connect the charging cable and check if the screen is still flickering.
Update Your iOS Version
Make sure that you have the latest version of iOS running on your device. Go to Settings, tap General, and select Software Update. Install the latest iOS version, restart your iPhone, and check if the screen's still flickering while charging. If this issue is caused by a known bug, Apple may have already patched it in the latest iOS updates.
Conclusion
If your iPhone screen is flashing while charging, this usually indicates your hardware is faulty. Maybe the wall outlet isn't delivering enough power, or the charging cable is damaged. Lint and debris that accumulated in your iPhone's charging port could also cause similar issues.
Did you manage to solve the problem with the help of this guide? If you had your iPhone repaired, do tell us which hardware components were faulty in your case.