iPhone 11 Pro and iPhone 11 Pro max are the most advanced iPhone made by Apple. The new Pro line of iPhones is built for performance and durability. That being said, there could be software(iOS) related hiccups that might require you to force restart your iPhone 11 Pro or iPhone 11 Pro Max or put your device into DFU mode.
In this short article, we will walk you through the steps that show you how to force restart your iPhone 11 and perform a DFU mode if necessary.
How to Force Restart iPhone 11 / iPhone 11 Pro / iPhone 11 Pro Max
Perform the sequence of the three steps below in quick succession.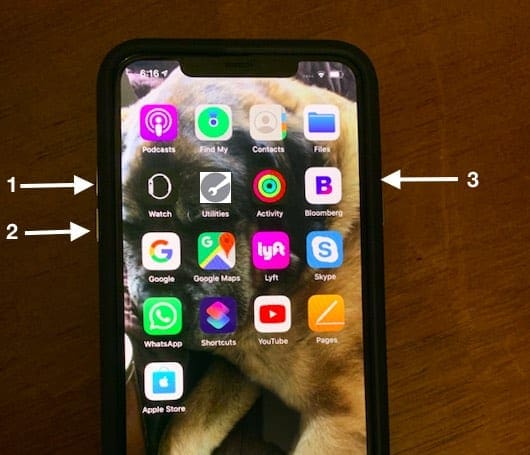 Press and Release the Volume Up button
Press and release the Volume Down button
Press and hold the side button until your iPhone 11 reboots
If your iPhone 11 doesn't reboot at the end of step 3 above, you may be performing the sequence a little too slow. Try a few times and you will get it done. This is especially true for users who are upgrading to iPhone 11 and iPhone 11 Pro from the older models such as the iPhone 6S.
The force restart process for these new iPhones is similar to the process on the iPhone X, iPhone XS series devices.
If you are looking to simply shutdown your iPhone 11, you can do it via Settings app as well. Tap on Settings > General and scroll down to the bottom of the screen and choose 'Shut Down'.
DFU Mode on iPhone 11 Pro, Here's how to do it
For those very rare occasions, when you need to put your iPhone 11 into DFU mode in order to troubleshoot or restore your iPhone completely using iTunes, here are the sequence of steps. The Volume and side button sequences need to be done faster for the Recovery mode to show up on iTunes.
Connect your iPhone 11 to your computer using a Lightning to USB cable.
Open iTunes on your Computer
Press and release the Volume Up button.
Quickly press and release the Volume Down button.
Press and hold the Side button for 10-15 seconds until the iPhone screen turns black
Press and continue to hold the Side button
Next Press and hold the Volume Down button for 5 seconds, and then release the Side button while you continue to hold the Volume Down button for an additional 10 seconds. If these steps are performed correctly, the display should remain black with no text or logos.
You should see the message "iTunes has detected an iPhone in recovery mode. You must restore this iPhone before it can be used with iTunes."

 

Now you can use the option to restore iOS on your iPhone.
Exiting out of the DFU mode ( Black screen on your iPhone) is a much more straight forward process. Perform these three steps in rapid succession.
Press and release the Volume Up button.
Press and release the Volume Down button.
Press and continue holding the Side button until you see the Apple logo appear.
We hope that your iPhone 11 continues to perform at its best and you do not have to use DFU mode. We are also hoping that you have bought AppleCare+ for your new iPhone 11.
In the case of a major issue with iOS ( Black screen on the display and iPhone 11 doesn't respond) or your iPhone 11 continues to reboot you can reach out to Apple Support and get their assistance.
Obsessed with tech since the early arrival of A/UX on Apple, Sudz (SK) is responsible for the original editorial direction of AppleToolBox. He is based out of Los Angeles, CA.
Sudz specializes in covering all things macOS, having reviewed dozens of OS X and macOS developments over the years.
In a former life, Sudz worked helping Fortune 100 companies with their technology and business transformation aspirations.