Simply search for "Shortcuts" here at AppleToolBox and you'll find plenty of great examples of why this app is one of the best additions Apple has made in years. Shortcuts began its life as another app, known as Workflow, before it was acquired by Apple. A few years later, and now we have this automation app across all of Apple's devices, including macOS Monterey, iPadOS, and of course, the iPhone.
Related Reading
Where to find new Shortcuts?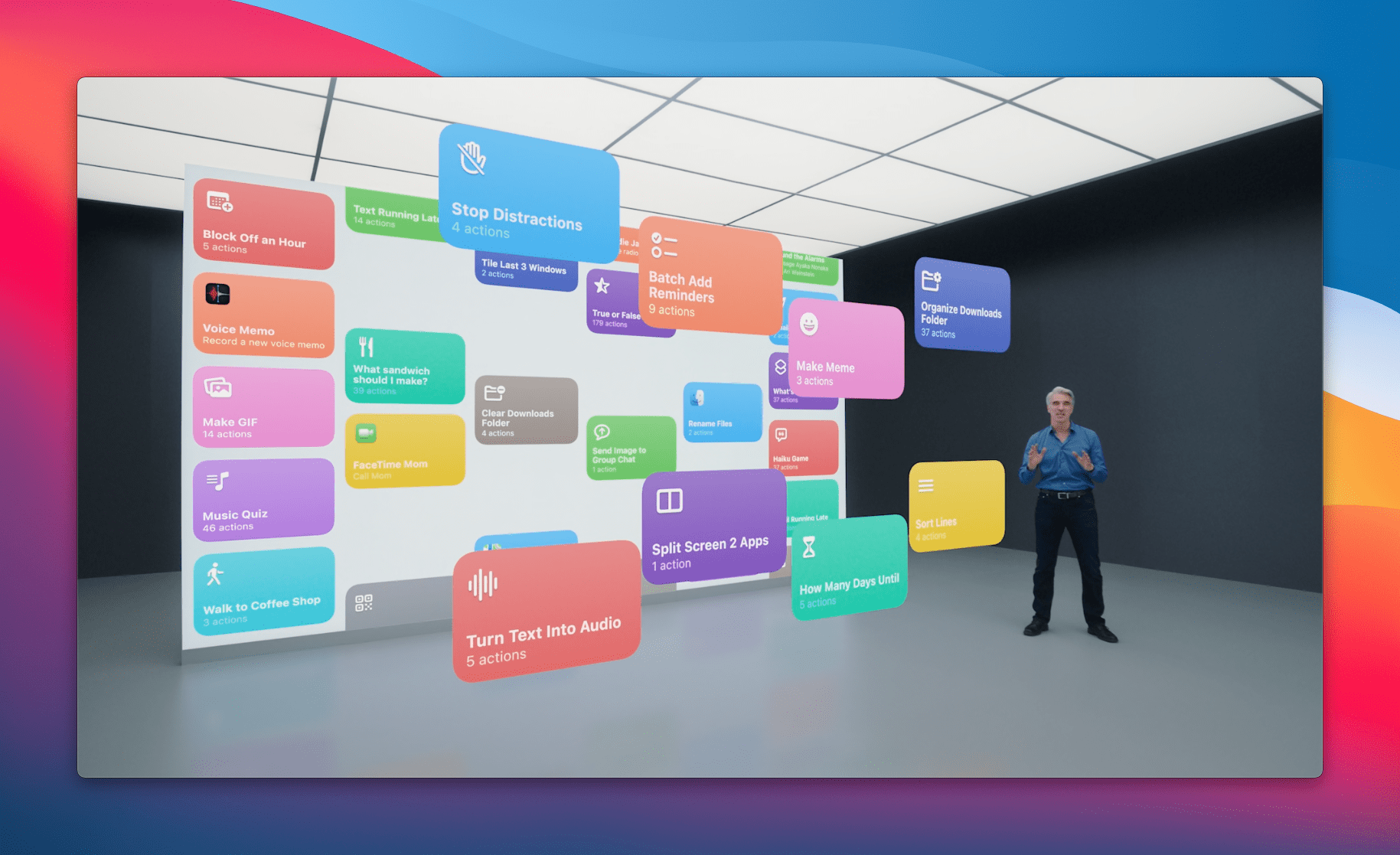 The problem with Shortcuts is that although these workflows are pretty easy to create, they can get much more complex than you can even imagine. From being able to automate all of the lights in your home, to using Shortcuts to create complex workflows for publishing something online. You can even use Shortcuts to do things like customize your Home Screen or automatically change your wallpaper based on certain parameters.
What isn't a problem when it comes to Shortcuts is that there are thousands of examples and pre-created Shortcuts that you can download and use. Today, we're taking a look at a few different sources for where you can try and find new workflows to download to your devices and try out for yourself.
How to Download Shortcuts
In an effort to stop malicious Shortcuts from gaining access and wreaking havoc on your iPhone, iPad, or Mac, Apple has implemented a feature to combat this. If this is the first time that you'll be downloading options from sources other than creating them yourself, you'll need to enable the ability to 'Allow Untrusted Shortcuts'. Here's how you can do that:
Open the Settings app on your iPhone or iPad.
Scroll down and select Shortcuts.
Tap the toggle next to Allow Untrusted Shortcuts.
That's it!
Once you've allowed the ability for your iPhone to download and install "third-party" Shortcuts, you're ready to go!
It's entirely possible that if you've done any research into Shortcuts, you've come across Matthew Cassinelli. That's because Mr. Cassinelli was part of the Workflow team when it was acquired and before it became the app that we know and love today. The love for Shortcuts, despite leaving Apple shortly after the Workflow transition was completed, is evident when watching just a single video.
Matthew has both a website and YouTube channel where he shares different Shortcuts, along with posting tutorials on how you can solve complex problems. On his website, you can access his Shortcuts Catalog, which is comprised of more Shortcuts than you might imagine. Here are some of the highlights:
When iPhone Is Connected To Power – When the device is connected to power, speaks out "Thank you for charging me" and then honks liked the Untitled Goose Game.
Routine checklist – Picks from a series of checklist titles that I keep, pulls the information from a Notes folder called "Routines", and adds it into Things as a task w/ checklist items, then opens into the Today list.
Control the Apple TV – Starts off by waking up the TV, setting it to my account and my preferences, and then presents a menu for taking advantage of all the Apple TV remote actions available in Shortcuts.
Matthew Cassinelli is an obvious choice because of his former employment with the Workflow team. But when it comes to iOS and iPadOS automation, I don't know if there's a person better suited to follow than Federico Viticci with MacStories. Federico has a fascinating story about how he started MacStories and why the iPad lifestyle is something that suits him better than anything else out there.
One example of this is MusicBot, which is described as "The All-in-One Apple Music Assistant, Powered by Shortcuts". But there's also an entire library of accessible workflows via the MacStories Shortcuts Archive. And if you sign up for the weekly newsletter, you'll be greeted with some new Shortcuts workflows on a regular basis. Not only will you learn how Shortcuts work and how to create them, but also the reasoning behind why these ideas came about to begin with.
Next up we have Christopher Lawley. Just look through his YouTube channel and you'll instantly understand his love for both the iPad and Shortcuts. Lawley has created some pretty incredible and complex workflows, some of which simply have to be seen to be believed. Of course, these aren't for everyone, but Lawley even has a video on how you can use Shortcuts and a spare iPad to turn into a server.
To accompany the YouTube channel, Lawley owns The Untitled Site, where he shares blog posts about the tech he's using or some simple thoughts. But there's also a Shortcuts library that you can access and download from. These range from integrating with Apple Reminders and Calendar, to pairing the Shortcuts app with Data Jar to create a meal plan.
If being productive is the name of the game, then MacSpark is your man. David Sparks has had several influential podcasts over the years, including Mac Power Users, but also has launched others such as Automators. But Sparks really has a grasp on how to teach people about the tech they are using thanks to his series of Field Guides. There is one simply called the "Shortcuts Field Guide" and takes you through each step in the process, from learning the basics to creating complex solutions.
RoutineHub and Shortcuts Gallery are pretty simple solutions if you want to just browse seemingly-endless lists of different Shortcuts. These are essentially aggregators of created solutions, but they are actually submitted and uploaded by users just like you! There are options for every "category", along with the ability to search for something specific if you're looking to solve a certain "problem".
If you want a place where you can talk with like-minded people, then you might want to check out the Shortcuts subreddit. For the unaware, this is essentially a modern version of an online forum, but you're much more likely to get a quick response through here compared to other outlets. Plus, you'll usually find the likes of David Sparks, Federico Viticci, and Matthew Cassinelli hanging around and helping out others in the community.
Despite being a piece of Apple software, you might be surprised to learn that there is actually a Shortcuts User Guide right on Apple's support website. There are several different sections and areas to explore including these:
Shortcuts basics
Create custom shortcuts
Edit shortcuts
Personal automation
Home automation
Advanced shortcuts
Within each section, there are sub-sections that explain all of the different steps that you need to take in order to create something. And if you don't know what a URL scheme or how to use variables, then this will be a big help.
Conclusion
Shortcuts are simply fantastic and now that it's deeply-integrated into the Apple ecosystem, I can't stress it enough that you should give it a shot. And if you don't want to figure out all of the nooks and crannies of creating complex workflows, chances are that someone else already has.
Let us know if there's something that we missed in the comments below. And while you're here, let us know about some of your favorite Shortcuts that you regularly use!
Andrew is a freelance writer based on the East Coast of the US.
He has written for a variety of sites over the years, including iMore, Android Central, Phandroid, and a few others. Now, he spends his days working for an HVAC company, while moonlighting as a freelance writer at night.