Regardless of whether you're a writer, photographer, or in any other creative field, your days are probably quite demanding. Between thinking of interesting ideas, you must also optimize your productivity and ensure that the quality of your work is high.
Related Reading:
While optimizing your productivity as a creative isn't easy, you can use several apps on your Mac to achieve that particular result. This article will show you some of the best; you'll find a mixture of free and paid options.
Adobe Creative Cloud
Adobe has many Creative Cloud tools for multiple disciplines, including photography and graphic design. Below is a selection of the main ones you should consider downloading. You can download all the apps we mention below from the Adobe Creative Cloud app.
Download Adobe Creative Cloud for Mac
Lightroom
Adobe Lightroom is the go-to editing software for many photographers. You will find many options to tweak how your images look and feel, including the opportunity to increase and decrease saturation.
Lightroom also allows you to alter the vibrance in your picture and color grading to add the final touches. On top of that, you can make lens corrections and much more.
You'll need to purchase a subscription plan if you want to use Adobe Lightroom on your Mac. These start at $9.99 per month.
Photoshop
Photoshop is another popular tool for editing photos. You can use the platform alongside Lightroom or as a replacement; regardless of your choice, you will get excellent use from it.
When using Photoshop, you have various options for editing your photos. You can, for example, create Layers to edit your pictures more coherently. You can also change the sizing and make basic adjustments like altering your picture's exposure.
Like Lightroom, you'll need to get a paid subscription to access all of Photoshop's features. You can get one of the photography plans, which includes both apps. Alternatively, Photoshop costs $19.99 per month on its own.
Premiere Pro
You can use Adobe Premiere Pro to edit your content if you create videos. The app gives you a wide selection of helpful video editing tools, including color correction and color grading. You can also add sharpness to your project and alter the accompanying audio.
Premiere Pro has an extensive suite of exporting options, including several formats. You can also upload directly to several platforms, including YouTube and Vimeo.
If you want to use Premiere Pro, you can get it for $20.99 per month; it's less expensive if you get an annual subscription.
Audition
If you're a podcaster or work for a radio company, Adobe Audition is an easy-to-use tool that enables you to make production-quality content. You can record directly from within the app and cut parts you don't like.
You can also change your audio's volume and add intros when using Audition. If you've already recorded something elsewhere, you can upload that into the app. Other benefits include putting sound effects into your projects, plus more.
Adobe Audition costs $31.49 per month if you pay month-to-month. You can get a discount if you get an annual plan instead.
Skitch
If you need to edit pictures and screenshots quickly, Skitch is an ideal tool for those activities. You can add various lines and shapes, such as arrows. Moreover, you can use the app to crop pictures and adjust the quality of your file.
Skitch also lets you take screen snaps, and you will also find a selection of drawing tools available. The app is free to download and use.
Grammarly
You will find that Grammarly is a lifesaver if you're a writer. The app lets you easily edit your content by identifying mistakes you might have missed. You can also use the tool to make your writing more concise, which is ideal for improving readability.
Grammarly only offers English-language support at the time of writing in September 2022. However, you can choose between US, UK, Australian, and Canadian English – meaning that you're well-equipped to talk to your audience in those languages.
You can use the free version of Grammarly to make basic corrections. But if you plan to write a lot, the Premium plan is worth getting. Premium starts from $12 per month, while Business – the next plan up – begins at $15 per month.
The Microsoft 365 Bundle
Like Adobe, Microsoft has numerous apps that creative professionals will find useful. In the subsections below, we'll discuss two of the most beneficial ones.
Pricing for Microsoft 365 will vary depending on where you live. Once you've made the one-time purchase, you can use the apps for as long – and as much – as you want.
Download the Microsoft 365 Bundle for Mac
Word
Microsoft Word is one of the most recognizable writing apps on the market. You probably used it to write essays at college, and if you're a professional writer, you may have used it for putting together articles and books. You can also create resumes using Microsoft Word, along with making tables and more.
You can use Word to write in several languages, including English, German, and Dutch. Moreover, you have the option to adjust your fonts and sizes as you feel necessary – plus much more.
PowerPoint
PowerPoint is another popular Microsoft app; you can create presentations for all scenarios. Examples include proposing a project to a client and putting together financial reports. You can also use PowerPoint to document your business plan if you're a freelance creative.
When using PowerPoint, you can customize your presentations in several ways. You can pick from several pre-made themes, and tweaking a completely new document to fit your needs is also possible. Moreover, you can adjust fonts and do much more.
WeTransfer
If you work with visual content, you will probably need to share pretty large files with others. Most of these won't meet the requirements to send via email; as such, you'll need to find an alternative solution. WeTransfer is a good option if that's what you're looking for.
With WeTransfer, you can share files up to 2GB in size with the free plan. Recipients have seven days to download what you've sent before deletion, and you can email your files to as many as 10 people in one go.
If you need something bigger, you can get the Pro version of WeTransfer; it costs $12 per month and lets you transfer as much as 200GB in one go.
monday.com
A project management app will make your day-to-day much easier if you juggle multiple tasks. monday.com is one of the most comprehensive tools in this particular area; you can view the status of each project with team members, along with setting deadlines. The platform also lets you customize your workspace to fit your needs.
You can integrate monday.com with several third-party apps, including Dropbox and Adobe Creative Cloud. The free version lets you add up to two members and 1,000 items, with 500MB of storage available.
You can get a paid subscription for $8 per month if you need something more.
Structured
Regardless of your creative field, planning your day will help you stay on track when things get tough. Structured lets you create tasks and subtasks, and you can also set projects you need to do in the future.
Using Structured, you can also write what you need to do hourly. If you're prone to procrastination, setting time limits might help you complete your tasks quicker.
Structured is free to use for its basic features. You can upgrade to Pro for a one-time $10 purchase if you need something more.
Plenty of Mac Apps to Use If You're in a Creative Industry
If you're a creative professional, you'll find plenty of Mac apps to help you reach your goals. Everything we've mentioned is worth checking out regardless of whether you work for one company or you're a freelancer.
We've tried to cover a broad field of challenges you might face, from time management to consistently producing high-quality work. While you will need to pay for some of the apps we've mentioned, you will – if you use them to their maximum potential – find that they're worthwhile long-term purchases.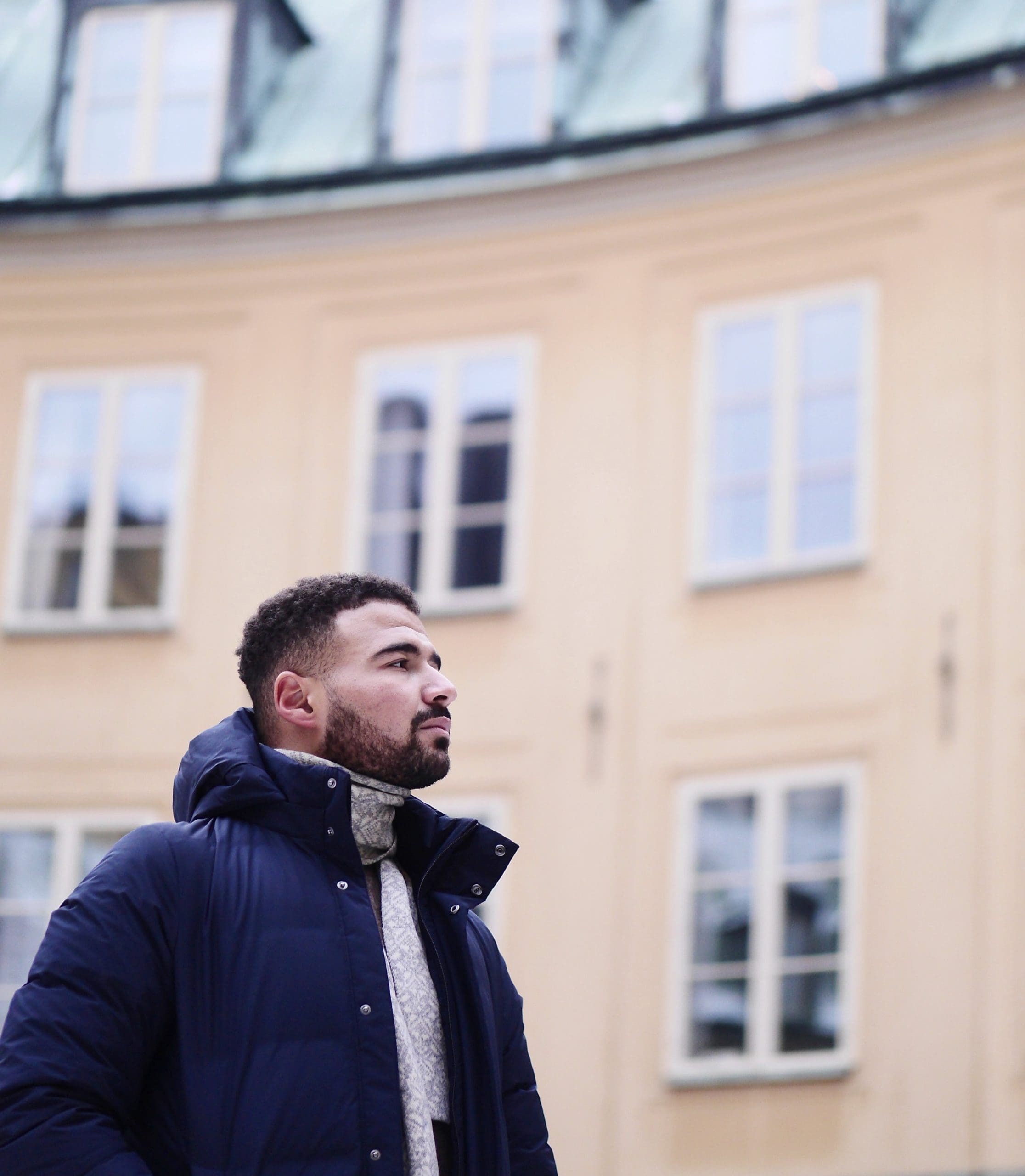 Danny has been a professional writer since graduating from university in 2016, but he's been writing online for over a decade. He has been intrigued by Apple products ever since getting an iPod Shuffle in 2008 and particularly enjoys writing about iPhones and iPads. Danny prides himself on making complex topics easy to understand. In his spare time, he's a keen photographer.