Click and drag. It's so simple, so intuitive. Apple designed the software on your Mac around this basic function. But when your trackpad clicks by itself, everything drags. That's no good — find out what you can do to fix it!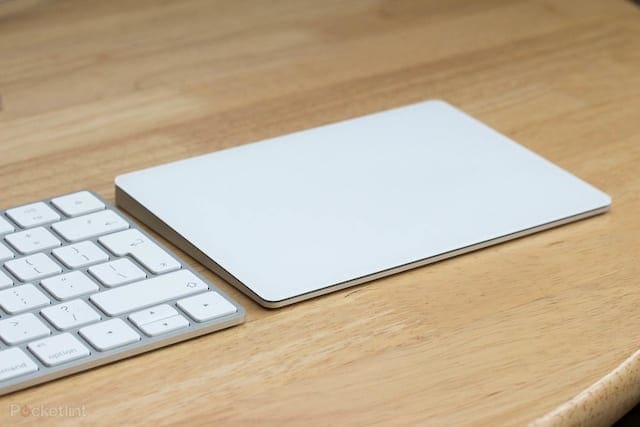 It doesn't matter if you're the proud owner of the latest MacBook, with its fancy Force Touch trackpad, or an iMac user with a wireless Magic Trackpad 2. You need a working click to get your Mac to work.
When a trackpad clicks by itself — or never unclicks itself! — Your cursor drags files across the screen, highlights all manner of text, and acts in other erratic ways. It's unusable.
Many users are out of their one-year AppleCare warranty when the click stops working. Fortunately, it's sometimes possible to fix it at home yourself. Even better, it might be free.
Quick Tips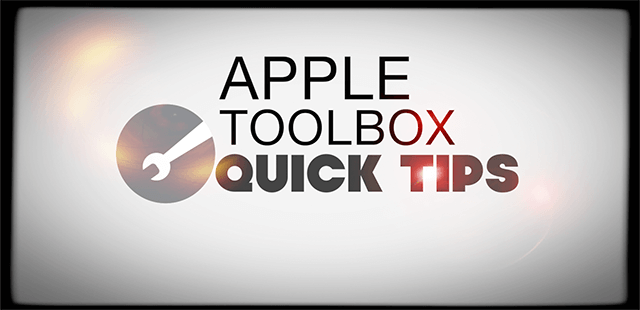 Follow these quick tips to fix a Mac's trackpad stuck in clicked mode or when trackpad becomes unresponsive
Restart your computer and trackpad.
Reset the PRAM and NVRAM on your Mac.
Reset the SMC on your Mac.
Change your trackpad preferences.
Update or remove third-party drivers.
Reinstall macOS.
Clean your trackpad.
Inspect or replace your battery.
Contact Apple Support for more help.
Attempt a home repair when all else fails.
Related:
Why does my trackpad click not work?
As with all electronic problems, there are two possible culprits: software or hardware. This is true when your Mac trackpad is stuck and doesn't click properly or when your cursor moves randomly around the screen.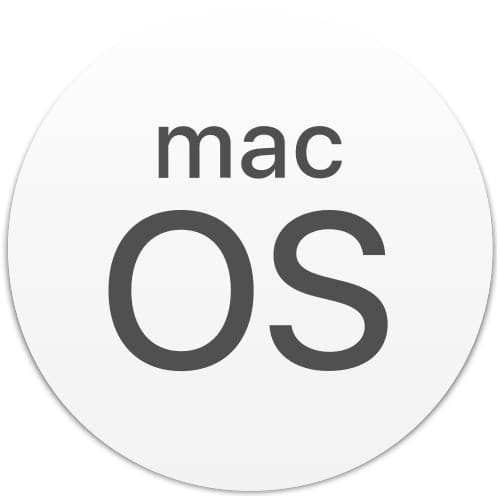 Software issues cause your Mac to think you clicked the trackpad when you didn't. Should this be the case, you can fix it for free using various levels of software reset. We've detailed how to do this below.
Hardware issues cause your trackpad to click when you didn't want it to physically. This can be because the mechanism is dirty, misaligned, or broken. It could even be the result of an unrelated part, like your battery.
Whatever the cause, hardware issues need physical repairs. If your Mac is covered by AppleCare or consumer law, you might not have to pay for it. However, out-of-warranty repairs can be expensive.
Unless something feels different about the way your trackpad clicks, it's hard to know if the cause is software or hardware. We suggest you follow each of the steps below to rule out the software before paying for new parts.
How do I fix a trackpad stuck in clicked mode?
Whatever the cause of your faulty trackpad click, rest assured that it's possible to fix it. You can reinstall the software, and you can replace any hardware, if needed.
If you're certain the problem is hardware related — perhaps you can feel your MacBook trackpad is stuck — jump straight to the hardware section of our troubleshooting steps.
Otherwise, start below and work your way through from top to bottom. We've listed the steps from quickest to slowest. Make sure you test your click along the way, so you can stop when it's fixed.
If you can't reliably click or use your trackpad, and you don't have a spare USB mouse, control your Mac using Apple's VoiceOver feature. Apple explains how to use VoiceOver on its website.
Step 1: Restart your computer and trackpad
Have you tried turning it off and on again? A restart could be all you need to get your trackpad working how it used to. 
How do I restart my Magic Trackpad?
If you have a Magic Trackpad, unpair it before you restart your Mac.
Go to System Preferences > Bluetooth.
Highlight your Magic Trackpad and click the x button.

Hit enter to Remove and unpair your trackpad.
Turn off the Magic Trackpad 1 by holding the power button on the side.

Turn off the Magic Trackpad 2 by flicking the switch on the rear.

Restart your Mac below, then pair your Magic Trackpad like when it was new.
How do I restart my Mac without a trackpad click?
First, close all your applications:

Press command+Q to close your active Mac application.
Use command+tab to switch to the next open application.
Use command+option+escape to force close apps that are not responding.


Press and hold the power button until you see the Shut Down window.
Hit enter to Shut Down.
Step 2: Reset the PRAM and NVRAM on your Mac
The parameter RAM (PRAM) and nonvolatile RAM (NVRAM) store small settings on your Mac like brightness, volume, and screen resolution. They could be the reason your Mac's trackpad is not working.
Sometimes these settings get corrupt and need resetting. It's easy to reset them together without much risk of data loss. Still — we always recommend you make a backup of your Mac.
Shut Down your Mac and wait for it to power off fully.
Press the power button briefly and immediately hold option+command+P+R.

Release all the keys after 20 seconds, after the second startup sound, or after the second time, an Apple logo appears onscreen.
Step 3: Reset the SMC on your Mac
The system management controller (SMC) handles things on your Mac like recognizing a trackpad click. If your SMC is malfunctioning, that might be why your MacBook or Magic Trackpad is not clicking.
You can reset the SMC without losing any data, but we still recommend you make a backup of your Mac first.
Find out if your machine has a T2 security chip by holding option and going to Apple > System Information…. Click on Controller or iBridge under the Hardware list on the left. The T2 chip is listed there if you have it.
Now Shut Down your Mac, remove the power cable or adapter, and find the instructions below for your specific machine:
iMac or MacBook with a T2 Security Chip:
Hold the power button for 10 seconds.
Wait 5 seconds and then press again briefly to power on.
If this fails for an iMac:

 

If this fails for a MacBook:

Shut down your MacBook again.
Hold the right shift, left option, and left control buttons for 7 seconds.

Keep holding and also press the power button for another 7 seconds.
Release all keys together and wait 5 seconds.
Power on the MacBook as normal.
iMac without a T2 Security Chip:
Wait for 15 seconds.
Reinsert the power cord and wait another 5 seconds, then power on the iMac.
MacBook without a T2 Security Chip (Non-Removable Battery):
Wait for 5 seconds.
Reconnect an official Apple power adapter.
Hold shift+control+option and the power button for 10 seconds.

Release all buttons at the same time; the MagSafe light should blink.
Power on the MacBook as normal
MacBook without a T2 Security Chip (Removable Battery):
Remove the battery.
Hold the power button for 5 seconds.
Reinsert the battery and power the MacBook on as normal.
Step 4: Change your trackpad preferences
Adjust the trackpad click settings in your System Preferences. If this fixes your click, still consider reinstalling macOS on your Mac. The issue is software related and will return if you ever change the settings back.
Turn off the following settings in your System Preferences:
Trackpad > Tap to click. 

Accessibility > Mouse & Trackpad > Trackpad Options… > Enable dragging.

If that didn't help, check out our post on configuring your trackpad settings to see if any of those suggestions help
Step 5: Update or remove third-party drivers
Third-party drivers to teach your Mac to talk to hardware made by other companies. They're often used for printers and audio interfaces. Unfortunately, these drivers sometimes interfere with other functions on your Mac — like the click.
Wacom Tablet users had this exact problem. Flaws in Wacom's driver created issues with the trackpad click. Users found that by uninstalling or updating the driver, they could quickly resolve the issue.
Use Finder to check for third-party drivers in the Applications folder. Try to update them if possible or move them to the Trash if not. Then make sure you empty your Trash and restart your Mac to test your click.
You can always reinstall third-party drivers from the manufacturer's website.
Step 6: Reinstall macOS
The final software troubleshooting step is to reinstall macOS. This shouldn't affect the data on your Mac, but we highly recommend you make a backup using Time Machine first. Just in case.
A corrupted file in the operating software of your Mac could be why your trackpad sticks in clicked mode. Reinstalling macOS removes this possibility by returning your Mac operating software to its default state.
It might take several hours to reinstall macOS — which is why we didn't suggest it as a first step. So be prepared to wait, and keep your Mac connected to the internet and power for the duration of the installation.
Go to Apple > Shut Down and wait for your MacBook to power off.
Press the power button briefly and then hold command+R.

Keep holding both keys until you see the Apple logo or a spinning globe.
Enter your firmware password if prompted.
When the macOS Utilities window appears, select Reinstall macOS.


Follow the on-screen instructions and wait for the reinstallation to complete.
Step 7: Clean your trackpad
If you can physically feel your MacBook or Magic Trackpad doesn't click, it could be the result of dirt or grime in the mechanism. It's possible all you need is a good clean to fix it — though that's easier on a Magic Trackpad than a MacBook.
How do I clean my MacBook trackpad?
Without opening it and voiding your warranty or consumer law rights, it's difficult to clean your MacBook trackpad thoroughly. That said, many users have had success with the method below. It sounds simple, but it's quite effective.
Turn your MacBook off and unplug it from the power adapter.
Stand the MacBook on its side and lightly tap beneath the trackpad.
Tap around the edge and across the center of the trackpad, like burping a baby.
Flip your MacBook to stand on the opposite side and tap it again.
Repeat this a couple of times to loosen dirt inside the trackpad.
How do I clean my Magic Trackpad?
Over time, grime builds up to block the clicking mechanism of your Magic Trackpad. The original trackpad clicked by pressing down buttons on the base. Whereas the Magic Trackpad 2 has a top panel that clicks down.
Either Magic Trackpad can be cleaned using a slightly damp lint-free cloth. Wipe the edges of the panel or the buttons to work away grease and dirt. If you can't reach inside crevices, use a cotton bud, a dry toothbrush, or a sheet of paper to slice out the dust and debris.
Take care not to get liquid inside your trackpad!
Step 8: Inspect or replace your battery
It's possible your battery is the cause of your click not working. MacBook batteries can swell with age and put pressure on the trackpad. And Magic Trackpads don't work so well without a good level of battery power.
If your MacBook battery is removable, take it out and inspect it carefully for swelling. Does it rock back and forth on a table? Are the edges flat and straight? Does your trackpad click with the battery removed?
If you can't remove the battery, inspect the enclosure of your MacBook for signs of swelling or damage. If your MacBook trackpad appears stuck or raised, there's a good chance you need a new battery.
Contact Apple Support for a battery repair if you think you need one.
Replace the battery on your Magic Trackpad to a brand new one. Or if you have a Magic Trackpad 2, ensure it is fully charged up. Low battery levels cause a litany of errors — including your trackpad getting stuck in clicked mode.
Step 9: Contact Apple Support for more help
If you're still having trouble with the click, your MacBook or Magic Trackpad probably needs a repair. Use Apple's Get Support website to speak to their technical advisors and schedule a Genius bar appointment. 
Apple's technicians can run hardware diagnostics on your Mac — even if it's out of warranty. This should confirm which part needs replacing and how much it will cost.
How much does it cost to fix an Apple trackpad?
Apple doesn't give out repair prices without personally inspecting a machine. What's more, the cost of each repair varies from one model to another. 
Because of this, we can't offer approximate prices for a trackpad repair. We simply don't have any prices to give!
However, if your product is free from accidental damage and less than a year old, or if it's covered by Apple's extended AppleCare warranty, you should get the repair for free.
Step 10: Attempt a home repair when all else fails
Sometimes it isn't possible to get your trackpad repaired by Apple. Perhaps the cost was too high or the location too inconvenient. Maybe you just want to try it yourself, and you're willing to run the risk.
With the right tools, an antistatic workspace, and some competence with a screwdriver, you could save a pretty penny with a home repair.
iFixit offers comprehensive repair guides alongside lists of the tools and parts you need. Choose your model MacBook or Magic Trackpad from the options at the top the page and find instructions for the trackpad repair.
Make sure you read the full repair instructions before you begin. As well as all the comments at the bottom; they often contain useful warnings and tips from other readers.
And of course, make a backup of your Mac before anybody attempts a repair on it. Especially yourself!
We hope your trackpad is released from click mode now and that guide didn't drag too much! Let us know what happened and how you managed to fix it in the comments below — we love to hear your stories!