Remote work has become increasingly popular throughout the 21st century. In 2021, the financial consulting firm PwC discovered that 83% of participant employers in the US said that shifting to remote work during COVID-19 had been a success. However, working outside the office comes with challenges – and having the right systems in place is crucial for success.
Related Reading:
Regardless of whether you work from home full-time or your employer has adopted a hybrid model, you'll find plenty of Mac apps to help you perform your job. In this article, you'll discover some of the best. We'll show you how to download them and discuss what you can do with these apps.
1. Freeform
In December 2022, Apple released Freeform on Mac devices supporting macOS Ventura and later. The app lets you use a canvas to brainstorm topic ideas and create mood boards, and it's also an excellent place to plan any future projects you and your team might have.
When working remotely, collaboration is crucial. And if you want to cooperate with your colleagues in Freeform, you can give them permission to view and edit your canvases. They will, however, need Apple devices supporting the latest software.
To use Freeform on your Mac, you must download macOS Ventura 13.1. If you haven't done this already, open your System Settings and go to General > Software Update.
2. Mail
Mail is one of the most recognizable apps in Apple's ecosystem. Many employees use it to check their emails while on the go, but you can similarly find it useful if you're a remote worker – but you don't want to sign into a web browser to send and reply to messages.
Apple introduced several new features with macOS Ventura that make Mail a fantastic app to use for communicating with others. You can unsend messages to make amendments where you feel it is necessary, and it's also possible to schedule your correspondences. Note that if you do the latter, you'll need to ensure that you have an internet connection for the time that you set the message to send.
You can connect multiple servers with the Mail app, including Gmail and Outlook.
3. Notion
Notion has grown significantly since it first launched in 2016, with millions of people worldwide using the service. The app makes taking notes easy, and you can divide your note-taking into multiple pages. You can give your page a unique cover, emoji, and title for each of these, and it's easy to bring them all together.
Besides note-taking, Notion is useful if you want to create and share content and project calendars with your team. You can also use the app as a to-do list and to keep track of your long-term project deadlines.
Notion is available in several languages, including English, Korean, and Japanese. You can download the app from its website; it's compatible with both Apple Silicon and Intel chips. Free and paid plans are available.
4. Zoom
When COVID first hit, Zoom was one of those apps on everybody's lips. And while the pandemic has subsided in many parts of the world, it's still incredibly popular – and for lots of good reasons.
Zoom makes it easy to collaborate with others, and you can quickly set up meeting rooms and discuss project progress with your team. The app is also handy if you want to host virtual events, and you might also find some value in using Zoom to host workshops with other departments within your company.
You can use Zoom for free, but paid subscriptions are also available if you need those.
5. Asana
Efficiently managing projects is crucial if you want to succeed in the long run as a remote worker. You can make things much easier by using a dedicated project management solution, and Asana is one of the best choices you can make.
Asana lets you easily create cards that you can assign to others within your team. You can also make multiple categories, which will keep things well-organized with minimal input on your end. On top of that, you can mention other team members in comments. Moreover, you can check out what has been happening in your workspace via your inbox.
When using Asana, you can easily access everything from the web app. However, you'll also find a dedicated desktop app if you'd find that easier to manage and use.
6. Slack
We've spoken a lot in this article already about the importance of communication when you're part of a remote team. But while you can use Mail to respond to and send emails, you'll probably find that your productivity drops by spending all day in your inbox. Moreover, it's not as convenient for instant communication.
If you're looking for a faster way to talk to your colleagues, Slack is arguably the best solution on the market. You can create channels to share important information and talk about random things as well. Moreover, you're able to quickly create private group conversations if you need to discuss topics with a select number of team members.
Slack's basic version is free to use, but you'll also find plenty of other useful features if you sign up for the paid plan.
7. Skype
Another popular messaging tool is Skype, which was one of the pioneers of remote collaboration software. It has plenty of similar features to Slack, and you can have conversations via both text and video. If you're in a meeting, you can also share your screen with the other team members – which you'll find handy when doing training or discussing financial reports.
Skype also lets you share documents and files, and you can contact people outside of your organization if needs be. If you want to refer to your call later, you can record it and send the file to everyone that was a part of the meeting.
8. Reminders
While it's important to have good organizational skills as a remote worker, doing so isn't always straightforward. Many of us have busy schedules in the modern world, and trying to keep track of everything can get quite exhausting. Fortunately, you'll find multiple apps to help you stay on top of your tasks – and Reminders is one of the best.
Apple's Reminders app is convenient for quickly jotting down things you need to add to your to-do list. You can do this via text, but it's also possible to add new reminders via Siri if you'd prefer.
In the Reminders app, you can see an overview of tasks you've completed – along with those that you've got scheduled for the coming days. You're also able to add multiple lists of your own, allowing you to keep everything well-organized and easy to access whenever you need it.
9. Calendar
Another Apple app to make our list of the best Mac apps for remote workers is Calendar. Like Mail, this is one of the most established apps within the Apple ecosystem; it's incredibly easy to use, and you'll likely find it significantly beneficial.
When using the Calendar app, you'll find it easy to create quick tasks that are due on the same day. However, you can also click on any date to add things that you need to do – and you can choose how long you want these to last. You can invite others within the app, and it's also possible to include necessary links and notes.
Another handy benefit of using Calendar is that it's easy to integrate other events and calendars within the same place. As a result, you shouldn't need to sift through multiple apps. If you have an iPhone or iPad, you can use the same Apple ID to access your calendar on a different device.
10. Structured
Another daily planner that has become more popular recently is Structured. This app is a fantastic starting point if you're looking for something that breaks down what you need to do daily and does so with clarity.
Structured lets you create multiple tasks each day, and customizing these is pretty straightforward. You've got plenty of options, too, such as changing the colors and icons for each thing you create. Choosing how long you want your tasks to last is also handy, making this a great app if time-blocking is a productivity technique that works for you.
You can also use several pre-created tasks in Structured, allowing you to minimize your workload. The free version has plenty of features, but you'll find even more with Structured Pro – which only requires a one-time purchase.
Improve Your Remote Collaboration With These Apps
Now that you've read to the end of this article, you should have plenty of ideas for Mac apps you can add to your workflow as a remote worker. We've covered a diverse range of needs in this guide, including productivity and effective communication. If some of the apps don't work for you here, you can try numerous alternatives too – for example, Google Calendar might work for you if Apple Calendar doesn't.
Many of these apps are available on other devices alongside your Mac, meaning that you can work efficiently in multiple places if needs be. Try them out and see whether you can enhance your workday.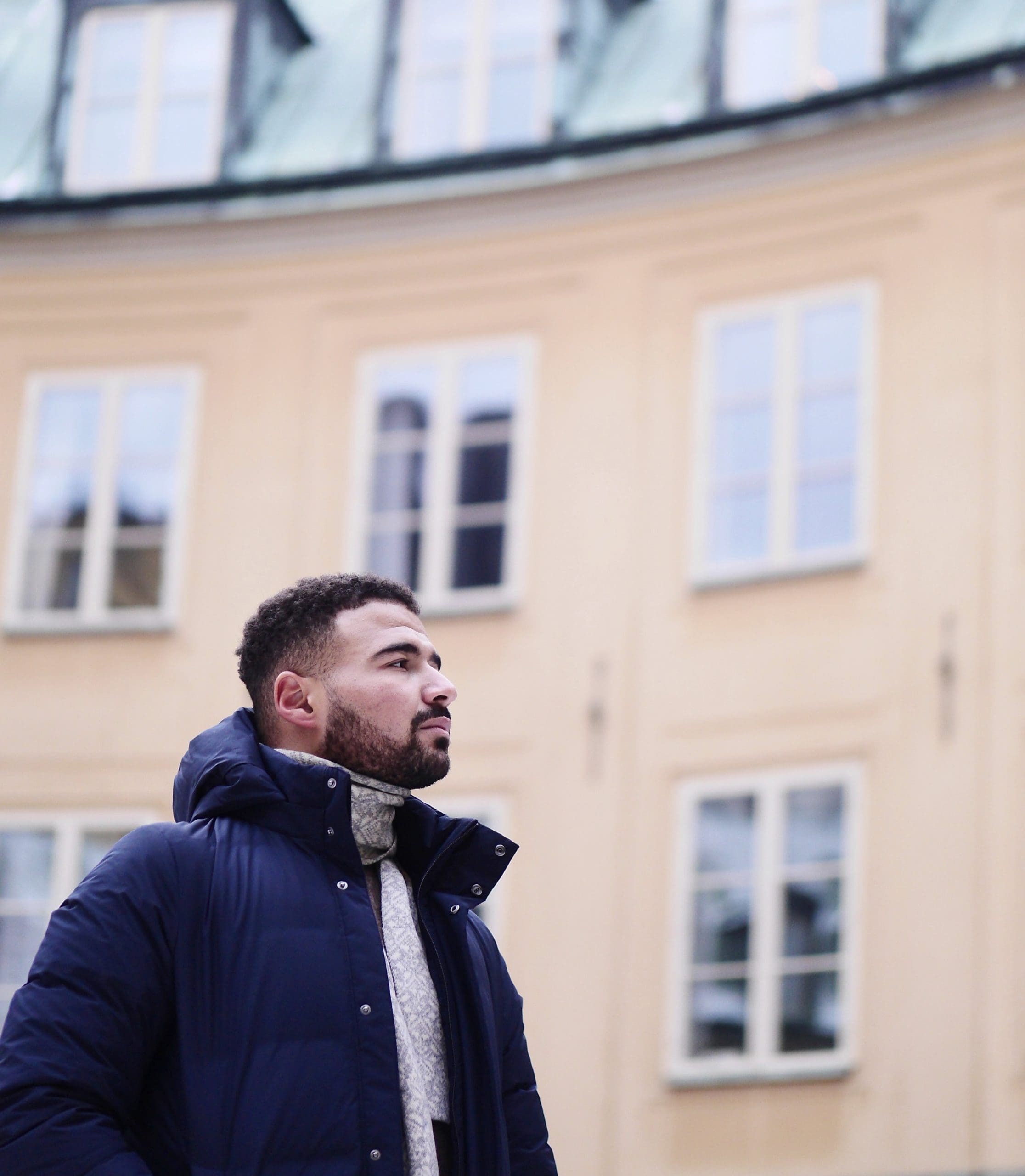 Danny has been a professional writer since graduating from university in 2016, but he's been writing online for over a decade. He has been intrigued by Apple products ever since getting an iPod Shuffle in 2008 and particularly enjoys writing about iPhones and iPads. Danny prides himself on making complex topics easy to understand. In his spare time, he's a keen photographer.