Apple introduced Activation Lock in 2013, which uses iCloud to discourage thieves from stealing Apple products. When a device is activation locked, you need the previous owner's iCloud password to set it up as your own.
Unfortunately, this also causes problems for people buying or inheriting second-hand devices. You often can't get through the setup because Activation Lock still links it to the previous owner's account.
Related:
How to Remove iCloud Activation Lock
The easiest way to remove iCloud Activation Lock from a used iPhone, iPad, or Mac is for the previous owner to enter their Apple ID details on the device. Failing that, they need to sign in to the iCloud website and remove that device from the Find My page.
What Is Activation Lock?
Activation Lock is a security measure Apple introduced to discourage theft. It turns on automatically when you enable Find My on your Apple device. Activation Lock is available on iPhone, iPad, iPod touch, Apple Watch, AirPods, or Mac (if it has a T2 security chip).
With Activation Lock turned on, no-one can set up your device without your iCloud password. This means a thief can't use your iPhone even if they erase it.
When you try to set up a device that is activation locked, a security screen asks you to enter the Apple ID details for the connected account. Apple doesn't show you the full email address of the connected account, but that person gets an automated message saying that Activation Lock is still turned on.
All the Ways to Remove iCloud Activation Lock
There are a few different things you can do to remove Activation Lock. Most of them depend on the previous owner, so you may need to reach out to whoever you got the device from for their details.
1. Ask the Previous Owner to Enter Their Apple ID During Setup
If you're still with the previous owner, ask them to enter their Apple ID details in the Activation Lock screen on the device. This screen appears during the initial setup.
When they enter their details and tap Next, it removes the device from their iCloud account and disables Activation Lock.
2. Ask the Previous Owner to Enter Their Old Passcode
If the device is running iOS 11 or later and the previous owner used Two-Factor Authentication with iCloud, you can use their previous passcode—instead of their Apple ID password—to remove Activation Lock.
From the Activation Lock screen, tap Unlock with Passcode? and enter the previous passcode for that device. You may also need to enter a two-factor authentication code sent to the previous owner.
3. Ask the Previous Owner to Remove the Device From iCloud
If you aren't with the previous owner, the easiest way to disable Activation Lock is for them to remove the device from their iCloud account.
Here's how they do that:
Sign in to the iCloud website.
Click the Find My button.
Select the device from the All Devices dropdown menu.

Click Erase [Device] and follow the prompts to erase the device.
Then click Remove from Account.
After the previous owner removes the device from their iCloud account, you need to restart it before you can finish the setup.
How to Remove Activation Lock Without the Previous Owner
Sometimes you have no way of getting in touch with the previous owner of your device. It's much harder to remove iCloud Activation Lock when this is the case.
Apple designed Activation Lock this way to make it equally difficult for people to unlock stolen devices without the lawful owner.
But you might legitimately find yourself in this situation if you inherited or bought a second-hand Apple device. The best thing to do in either of these circumstances is speak to Apple directly.
Ask Apple to Remove Activation Lock From Your Device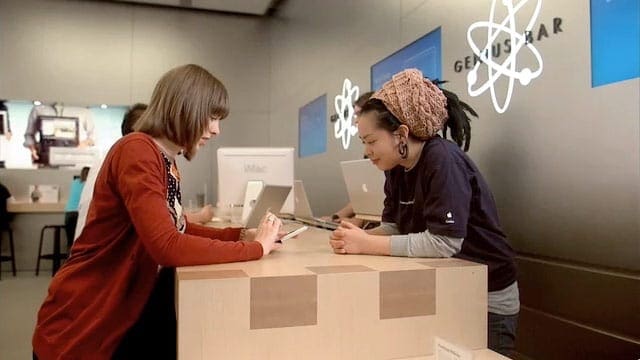 It's possible for Apple to remove Activation Lock from devices without using the previous owner's iCloud password. For Apple to do this, you need to show them proof that you legally purchased or inherited the device.
If you bought the device, show Apple your proof of purchase. This must contain the device's serial number as well as your name.
The device might not have the same serial number anymore if it was replaced at the Genius bar. In this case, you also need a Service Confirmation that details the old and new serial numbers.
If you inherited the device, you need to show Apple a Death Certificate, proof of your relationship to the deceased, and possibly the original proof of purchase as well.
Visit the Apple Support website to speak to Apple about removing iCloud Activation Lock from your device. If Apple Support isn't available in your country, reach out to Apple Support on Twitter instead.
About Third-Party Activation Lock Removal Services
If you search the Internet for "iCloud Activation Lock" you're likely to find a lot of services offering to remove it for a small fee.
You should be very skeptical of these services. Most of them, if not all of them, are scams.
Typically, they claim to charge around $30 to remove Activation Lock. But after a couple of days, they ask for more money saying your device needs "Premium" treatment for them to successfully unlock it.
This often happens a couple of times before they tell you it's not possible to unlock your device anymore. At which point, they offer a partial refund in the form of a voucher for their worthless services.
Don't believe the reviews. If you're determined to try one of these services, find a real person who used it successfully before you pay any money.
Reader Tip: Bypass Activation Lock With a Different DNS
Some of our readers suggested this tip to temporarily bypass Activation Lock. It involves connecting your device to Wi-Fi using a special DNS that tricks the device into thinking it's unlocked.
This isn't a very effective method since it depends on the device running an older version of iOS. It also only works for a short period of time.
Follow these steps to try bypassing Activation Lock using a different DNS:
Follow the setup prompts on your device until you get to the Wi-Fi page.
Select your Wi-Fi network and tap the i button.
Change the DNS servers to one of these options, based on your region:

North America: 104.154.51.7
South America: 35.199.88.219
Europe: 104.155.28.90
Asia: 104.155.220.58
Australia and Oceania: 35.189.47.23

Finish setting up your device.
Avoid Buying an iPhone With iCloud Activation Lock
If you're in the market for a used iPhone, here are the best practices to avoid getting stuck behind Activation Lock:
Go through the entire setup process with the previous owner so they can turn off Activation Lock if it appears. To save time, don't recover any data yet.
Only buy second-hand devices from authorized resellers.
Get proof of purchase with your name and the device serial number.
Test the contact details work for whoever you buy the device from, so you can reach them if you need to.
Always consider the possibility you might be buying a stolen device, which the seller can't unlock either. Whether you buy it or not, report stolen devices to the police.
All of this makes it a little bit unnerving if you're about to buy a used iPhone or any other second-hand Apple product. But if you follow the advice above, you shouldn't have any problems with Activation Lock.