I love using my Apple Wallet app on my iPhone's Lock Screen to display my passes–especially things like Airline or train boarding passes. With the Wallet feature, getting these scanned is as easy as can be! But recently, my boarding pass wasn't showing up on my iPhone XS' lock screen and that was a big problem for me and all the other people behind me waiting to get scanned and onto the flight. Because I couldn't access my boarding pass quickly on the lock screen, I had to unlock the iPhone, open the pass, and of course, show the pass to the gate agent–adding way too much time!
So if you're having trouble with getting your passes to show up on your lock screen or issues with the Wallet's notifications, check out the tips that help.
Related articles
About Apple's Wallet app
With iPhone 6 or iPhone 6 Plus or later, you can add credit and debit cards to Wallet to pay for purchases using Apple Pay. With the growing popularity of Apple pay, many users have started using the wallet feature on their iPhone. Some users have had issues with finding their wallet pass on their iPhone's lock screen.
People use their iPhone's Wallet app to keep things like boarding passes, movie, and other types of tickets, ID cards, coupons, reward cards all in one place for instant and easy access.
A pass won't appear in your iPhone's Wallet when:
Location Services is off
The Suggest on Lock Screen feature is turned off for that pass
The merchant doesn't support the Wallet feature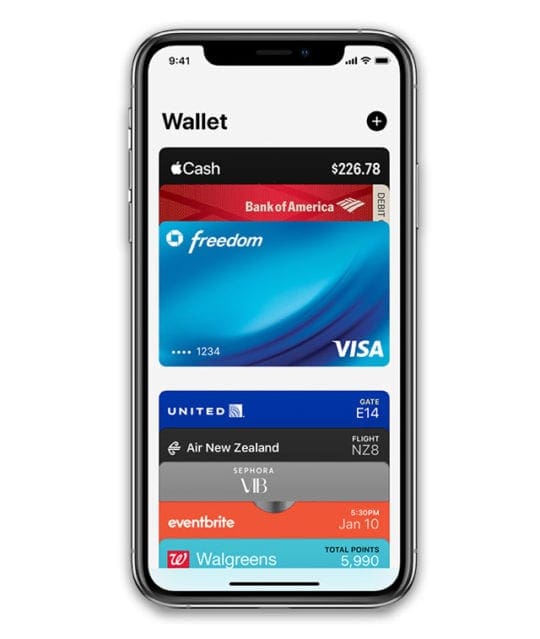 Here are a few tips that will assist you with troubleshooting this issue with your Wallet App
Update your device's iOS. Your iPhone should be running at least iOS 9 and above
Make sure that the merchant for the pass provides support for the lock screen suggestion feature
Tap on Settings > Wallet & Apple Pay and tap on Double-Click Side Button (or Home)
Check your iPhone's Date & Time and use the Set Automatically feature, if possible

It is important to remember that some passes automatically appear at the right time or place because they include information based on time or location
For example, when you arrive at the airport, your boarding pass should appear on your iPhone

Check the pass's setting and make sure that the Suggest on lock Screen option is enabled for the pass.
Try deleting the pass in the Wallet app and then add it again through the third-party app to get it to show up on the lock screen

Most airline apps will let you easily add a boarding pass to your Wallet. It'll be fairly obvious, too.
Make sure you add a payment method to your Wallet
Go to Settings > Wallet & Apple Pay 
Choose Add Card under Payment Cards
Tap on Settings > Face ID/Touch ID & Passcode
Enter your passcode
Scroll down and locate "Allow Access When Locked."
Make sure that your Wallet feature has been set to ON here
If you set the setting for lock screen to ON, toggle it back to OFF. Disable location services. Next, enable the location services and reset the Suggest on Lock Screen to ON. Check  if the pass displays on your lock screen
Tap on Settings > Privacy > Location Services
Make sure that your location services setting is set to ON.
Please note that not all countries support Apple Pay. If you happen to be in one of those regions, you will not be able to see the wallet feature on your lock screen. Your Touch ID or Face ID should recognize your credentials and open up the main screen on your phone.
If you are still experiencing this issue, you can seek help from the Apple Pay support desk by clicking here
It's easy to keep your passes up to date on all your iOS devices
Go to Settings and sign in with the same Apple ID on all your devices.
This setting applies only to passes in your Wallet, not to any cards you use with Apple Pay.
Don't want your passes appearing on your lock screen?
Go to Settings > Wallet & Apple Pay and turn off Double-Click Side Button for iPhone X and later or Double-Click Home Button for devices with home buttons.
Wrap-up
We hope that you were able to resolve the issue with the few changes in your settings on your iPhone. Please share any tips that you have on using the Wallet feature on the comments below.
Obsessed with tech since the early arrival of A/UX on Apple, Sudz (SK) is responsible for the original editorial direction of AppleToolBox. He is based out of Los Angeles, CA.
Sudz specializes in covering all things macOS, having reviewed dozens of OS X and macOS developments over the years.
In a former life, Sudz worked helping Fortune 100 companies with their technology and business transformation aspirations.