With more and more folks staying at home, it's left it very difficult for you to head to the gym. This had led to an increase in the popularity of at-home products and services like the Peloton bikes. But Apple wants to try and make it easy for you to work out from the comfort of your own home.
Related Reading
But instead of paying for a bunch of in-home equipment, Fitness+ looks to do things differently. In-home workout equipment can get rather expensive quickly, and that's only an option if you have the space for all of the equipment in your home.
Apple Fitness+ has arrived
One of the more surprising announcements of 2020 for Apple came during the company's Time Flies event. This was held back in September and was the same event that introduced the new Apple Watch Series 6, Watch SE, and updated iPad Air.
Fitness+ is a new subscription service that is tailored around personalized workouts. The service is built around the Apple Watch, which makes sense given that the Watch Series 6 was announced at the same time.
In addition to working in tandem with your Apple Watch, Fitness+ has a few extra tricks up its sleeve. The biggest of which is the ability to view the various video workouts with Apple "screens". This includes the likes of an Apple TV, iPhone, or iPad. Then, the data is collected by your Watch and displayed on the screen in real-time, so you can make it easy to track your progress throughout the workout.
What's included with Fitness+?
As we've mentioned, Fitness+ is a workout program that is designed around the Apple Watch. Since the launch of Fitness+, Apple has continued updating the experience as there are now 12 different workouts for you to test out and take advantage of. While wearing your Apple Watch, your workout data will be recorded and is displayed on whatever screen you are using to follow the video guides.
Apple claims that Fitness+ "has the largest library of 4K Ultra HD fitness and wellness content in the world." And is regularly adding new workouts and meditations, ranging between 5 minutes and 45 minutes in length, depending on the workout that you are performing.
There is already a slew of workout videos for you to try out. These range from workouts for beginners to those who are experienced veterans and want something more intense. In an effort to keep things fresh and encourage you to work out, Fitness+ also includes Programs that are "designed for a specific season in life" while a Collection is "curated from the Fitness+ library to help you reach a goal." All-in-all, there are currently more than 3000 different workouts and meditations for you to try out and use, all of which can be accessed right from your iPhone, in addition to any other Apple devices you might own.
Included workouts
Core
Cycling
Dance
High-Intensity Interval Training
Rowing
Treadmill run
Treadmill walk
Strength
Yoga
Mindful cooldowns
Pilates
Meditation
Examples of Programs
Workouts for Beginners
Introduction to Meditations for Sleep
Meditations for Beginners
Yoga for Every Runner
Workouts for Older Adults
Examples of Collections
Yoga That's Easy on Your Knees and Wrists
4-Week Cardio Boost with HIIT
Get Your Legs in Great Shape
Run Your First 5K
Pilates for More Than Your Core
How much does Fitness+ cost?
If you want to get started with Fitness+, you'll have to sign up for the subscription. The service is free for one month, and then you'll pay either $9.99 per month or $79.99 per year. This can be shared with up to five others through Apple's Family Sharing. Alternatively, if you purchase a new iPhone, Apple Watch, iPad, or Apple TV, then you'll get three months of Apple Fitness+ included for free, provided that you are a new subscriber. Unfortunately, if you've already tested the waters on Fitness+ in the past, then you are no longer eligible for any of the current free trial promotions.
There's also the Apple One bundle, which Apple Fitness+ is available through. Apple One includes the following services:
Music
TV+
Arcade
iCloud
News+
Fitness+
There are three different plans to choose from, but only Apple One Premier includes Fitness+. This gets you all of Apple's services for one $29.95 subscription per month. But with Premier, you can share all of these services with others that are on your Family Sharing plan.
Check for a free Apple Fitness+ trial
Apple is going to be pushing Fitness+ pretty hard over the coming months. And that has is evidenced by the one-month free trial that is available when you sign up. But there are a few other free trials that extend the initial 30-days.
For example, anyone who purchased an Apple Watch Series 3 or laterwill receive a free three-month trial. Best Buy is upping the ante, providing a six-month free trial if you've purchased an Apple Watch Series 3 or later. Plus, if you're a "My Best Buy" member and already have an Apple Watch, you'll get two months of Fitness+ for free.
What devices are compatible with Apple Fitness+?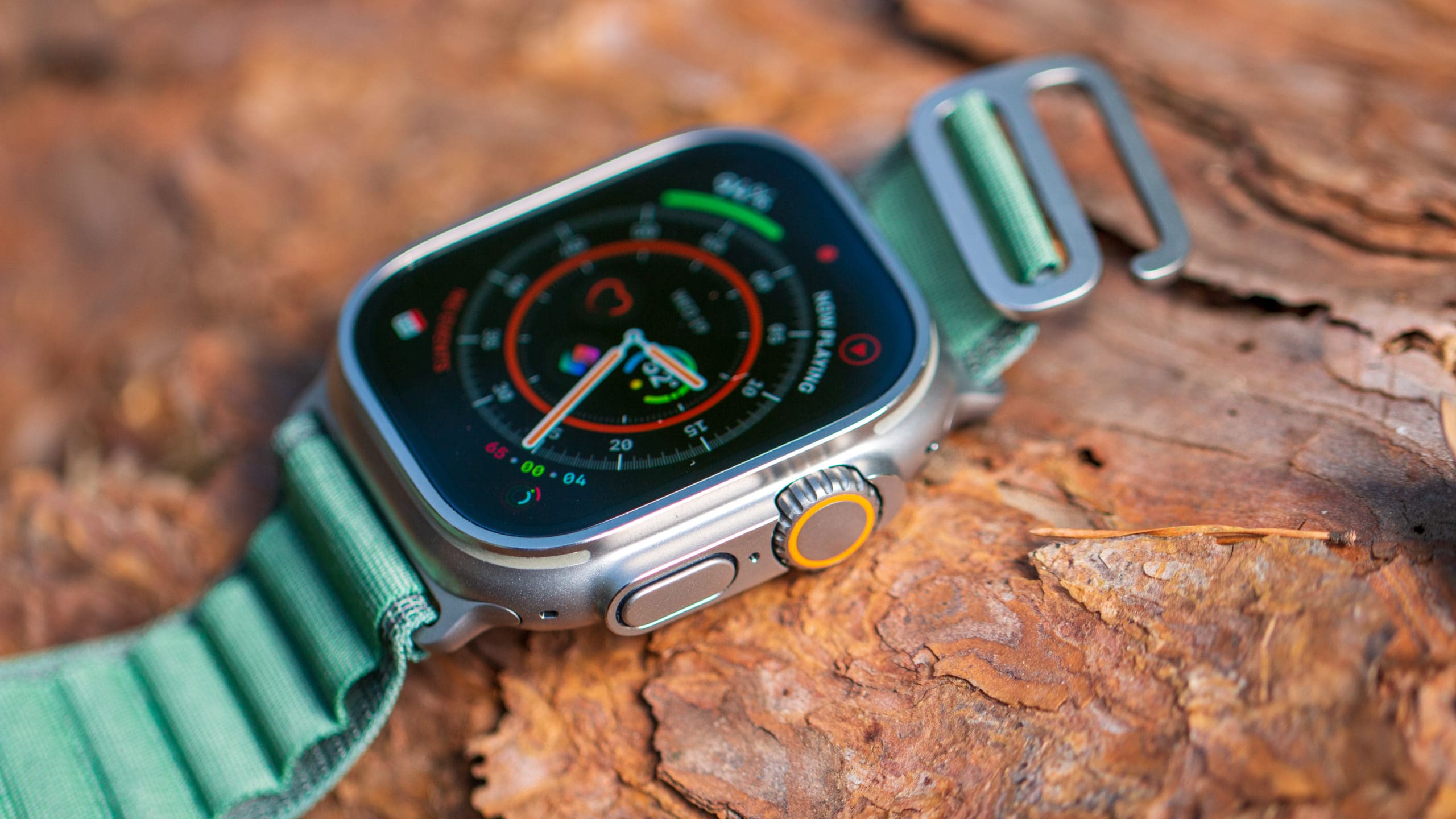 If you want to at least try out Apple Fitness+, there are a few limitations to be aware of. From a hardware standpoint, many of the most recent devices are compatible. However, here's the full list of devices that can be used with Fitness+.
Apple Watch Series 3 or later
iPhone 6s or later (including iPhone SE)
iPad Pro, iPad (5th generation or later), iPad Mini 4 or later, iPad Air (3rd gen), or iPad Air 2
Apple TV 4K / Apple TV HD
There's one rather confusing "catch" if you're trying to determine whether you can sign up for Apple Fitness+. In the event that you are not signing up with an Apple Watch and are doing so just from an iPhone, you must have an iPhone 8 or later running at least iOS 16.1.
How to sign up for Fitness+
Before you are able to sign up for Fitness+, you will need to make sure your devices are ready for it. Otherwise, Fitness+ won't show up on your Watch or iPhone. Alongside the release of this new service, Apple also released new iOS and watchOS update.
In order to get started with Fitness+, you will need to have iOS 14.3 on your iPhone or iPad. As for the Apple Watch, there's a new update bringing it up to watchOS 7.2. The same can be said for the Apple TV, as there's a new update bringing tvOS up to version 14.3. Those with an iPad will need to manually download the Fitness application from the App Store.
Once you've updated, you can sign up for Fitness+ easily. Here's what you need to do to sign up:
Open the Fitness app on your iPhone or iPad.
Tap the Fitness+ tab in the bottom toolbar.
Tap the Get Started button.
If applicable, tap the trial offer that appears on your screen.
Sign in with your Apple ID and password.
Verify your billing information, and if needed, add a "valid" payment method.
Tap the Subscribe button.
If you updated but don't see the Fitness+ tab, try restarting your iPhone or iPad. This has seemed to work for some.
Andrew Myrick is a freelance writer based on the East Coast of the US. He enjoys everything to do with technology, including tablets, smartphones, and everything in between. Perhaps his favorite past-time is having a never-ending supply of different keyboards and gaming handhelds that end up collecting more dust than the consoles that are being emulated.