Windows users are experiencing problems with their iCloud Photo Library. They repeatedly receive alerts warning of a "Corrupt Database" telling them to sign out of iCloud Photo Library. But doing so doesn't appear to help matters!
This issue primarily seems to affect Windows 7 and Windows 10 users with large iCloud Photo Libraries of 15,000 or more photos and videos. Sometimes the error is associated with duplicate images in the library, but other times iCloud works as usual.
Apple hasn't commented on the corrupt database problem and there isn't a clear or consistent solution available. We've pulled together the best suggestions from a range of forums to get you all the help you can get.
Let us know your personal experience in the comments at the end of this post!
Quick Tips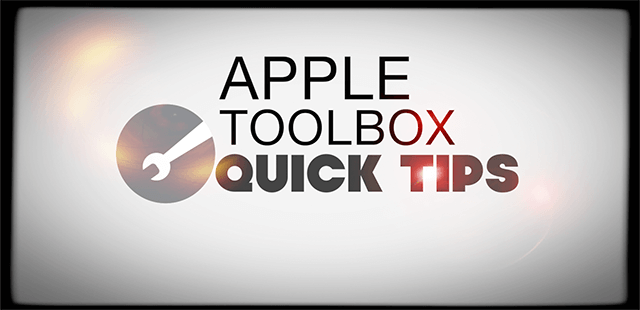 Follow these quick tips to troubleshoot a corrupt database for your Windows iCloud Photo Library, we've written full instructions for each tip in the post below:
Reboot your Windows PC after signing out of iCloud Photo Library.
Remove iCloud Photo Library from your PC entirely, then reinstall it.
If you have access to a Mac, use it to repair your iCloud Photo Library database.
Delete the hidden AppData files for iCloud from your Windows PC.
Contact Apple Support for more assistance and speak to a senior advisor.
Related:
How do I fix a corrupted database for iCloud Photo Library?
Unfortunately, there doesn't seem to be a consistent solution for this issue at the moment. We've also struggled to replicate the problem to test it for ourselves. That said, we have scoured the internet to find solutions that worked for other users.
It's possible the problem is being created by a range of different causes, each displaying the same symptoms. This makes it hard to suggest a single effective solution.
Try each of the suggestions below. We primarily aimed them at Windows users, who seem to be suffering from this problem the most, but they are all also applicable to Mac users.
Before going any further, we strongly advise you to back up your entire computer. This captures system files and preferences that may be lost during troubleshooting. You should also take particular care to back up your iCloud Photo Library!
How do I back up my iCloud Photo Library on a Windows PC?
As well as backing up the rest of your Windows PC, which you can do using the Windows Backup tool, you should also make a copy of your iCloud Photo Library.
Of course, considering this post is about corrupted databases in your iCloud Photo Library, you may not be able to successfully archive it. Still, we suggest you try it.
Your Windows Backup only captures the photos currently saved to your PC, but there's a good chance most of your iCloud Photo Library saves to the cloud. The easiest way to download and archive your photos is using the Windows File Explorer.
How to download and archive iCloud photos using File Explorer:
Open File Explorer on your Windows PC.
Under the Favorites section in the sidebar, click iCloud Photos.
Click Download Photos and Videos from the top of the window.
Select the photos and videos you want to download, we suggest you download all of them.
When the download is complete, move your photos and videos to a safe location.
1. Update Windows and iCloud for Windows on your PC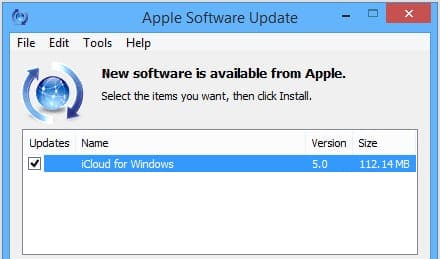 Apple and Windows release new software updates all the time. And although their purpose is often to resolve errors, they frequently introduce new ones. One of the first things to do, whenever you have a software-related issue, is to check for new updates.
You should download and install the latest version of iCloud for Windows as well as the latest update to your version of Windows.
How to check for updates to iCloud for Windows:
Open the Apple Software Update app on your Windows PC.
Follow the prompts to check for new updates.
Download and install any available updates.
How to update Windows on your PC:
On Windows 10: Go to Start > Settings > Update & Security > Windows Update.
On Windows 7: Go to Start > Control Panel > System and Security > Windows Update.
Click the button that says Check for updates.
Download and install any available updates.
Reboot your computer after installing the latest updates.
2. Sign out of iCloud for Windows and reboot your PC
The pop-up alert already told you to sign out of iCloud Photo Library to fix your corrupted database. But we want you to do it again. To be certain, we want you to sign out of iCloud for Windows entirely and then reboot your PC before signing in again. 
When you try to sign out, iCloud may warn you about data that will get deleted. If you already backed up your PC, like we suggested, then you have nothing to worry about. 
This warning refers to new photos, edits, or modifications to your library that haven't uploaded to iCloud yet. If needed, you can recover them from your backup in the future.
How to sign out of iCloud for Windows on a PC to fix a corrupted database:
Open iCloud for Windows on your PC.
At the bottom left of the window, click Sign out.
Enter your Apple ID password if prompted and confirm you want to sign out.
You get the choice to download content first, this is optional.
3. Remove iCloud for Windows and install it again
If you're still getting error messages about a corrupt database in your iCloud Photo Library you might benefit from removing and reinstalling iCloud for Windows on your PC.
Similar to the process of signing out and signing in again, this process forces your PC to form a new connection to the iCloud database. After you uninstall iCloud for Windows, you should restart your PC before installing the software again from Apple's website. 
How to uninstall iCloud for Windows from your PC:
On Windows 10: Go to Start > Settings > System > Apps & features.
On Windows 7: Go to Start > Control Panel > Uninstall a program.
Find and select iCloud or iCloud for Windows in the list.
Click Uninstall, then confirm you want to uninstall the app.
You may need to enter an administrator's password.
After you uninstall iCloud for Windows from your PC, shut down the computer for at least a minute. Then visit Apple's website to download and install iCloud for Windows again.
4. Use a Mac to restore your corrupted iCloud Photo Library
Apple's Mac computers feature a repair tool to restore corrupted databases in the iCloud Photo Library. If you have access to a Mac, you can attempt to repair your iCloud Photo Library using this tool.
To do so, you need to sign in to your iCloud account on the Mac. You should only do this on a private Mac that you're comfortable signing into your personal account on.
The repair process can take several hours to complete, you should only start it when you're able to leave it alone long enough to finish the process.
How to repair a corrupted iCloud Photo Library database:
If you haven't already, sign in to iCloud Photo Library on the Mac:

Go to System Preferences > iCloud.
Sign in using your Apple ID details.
Next to Photos, click Options… then tick the iCloud Photos box and click Done.

Open Photos to view your iCloud Photo Library.
Now close the Photos app:

 

From the menu bar, click Photos > Quit Photos.
Or press option+command+escape and choose to Force Quit Photos.

When Photos has closed, hold the option+command keys while you open it again.
The repair tool appears in a new window, click Repair.
If prompted, enter your Apple ID password.
5. Delete hidden iCloud AppData files on your PC
In Apple's discussion forums, user Mortimer107 suggested the following solution for corrupted iCloud Photo Library databases on Windows PCs. It involves deleting hidden AppData files from your PC and you shouldn't consider it unless you made a recent backup.
Mortimer107 also suggests you should only follow this troubleshooting advice if you are comfortable rooting through the system files of your computer. If that doesn't sound like you, jump ahead to the next section and contact Apple directly.
How to delete iCloud AppData from a PC:
Open iCloud for Windows and click the Sign out button.
In File Explorer on your PC, navigate to the following hidden folder:
C:\Users\[YourName]\AppData\Local\Apple Inc
Find and delete the following folders:

iCloudDrive
iCloudPhotoLibrary
CloudKit

Restart your PC, then open iCloud for Windows and sign in again.
Click the iCloud icon from the notification area on your PC.
Select Download Photos and choose to download All Photos.
6. Contact Apple Support to fix your corrupt iCloud database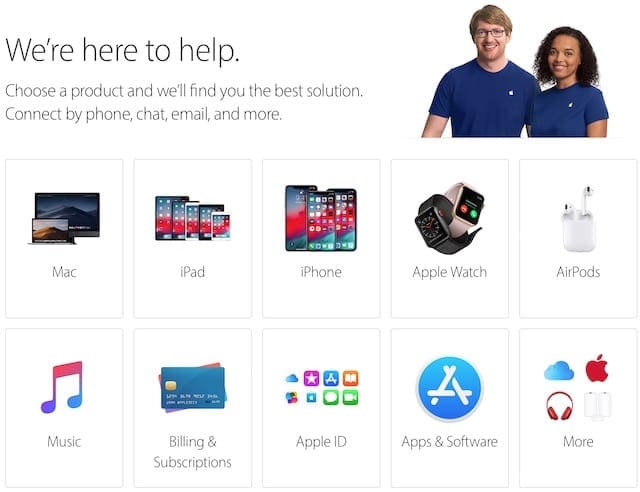 At this point, it's worth talking to Apple Support for more expert technical assistance. Lots of users with this issue have expressed disappointment with Apple's inability to help, but with our advice you stand the best shot at finding a solution.
Visit GetSupport.Apple.com and go to More > iCloud > Other iCloud Features > Troubleshooting iCloud Photos. You get the option to call Apple Support or schedule a call back at a more convenient time.
When you speak to Apple's technical advisor, you should walk them through the troubleshooting steps already attempted. If it's easier, send them a link to this article to show what you've been working from.
Explain the exact circumstances of the error message: what you were doing, how frequently it appears, if iCloud Photos misbehaves in other ways. Apple may wish to start a screen-sharing session to witness the error for themselves.
If the technical advisor is unable to help, request to speak to a senior advisor for more assistance. Some users explained that a senior advisor was able to repair the corruptions on the iCloud Photo Library database, resolving the issue.
Let us know in the comments below what Apple had to say. We're eager to find out the best solutions to this problem. So if you know how to repair a corrupted Windows database for iCloud Photo Library, please let us know!
And if you're totally fed up with iCloud Photos, you may be interested in our guide to transfer your library to Google Photos instead.