Do people complain that can't hear you on calls when using your iPhone XS/XR/X or iPhone 8? If so, we've got you covered with tips to get the best out of your iPhone X Series phone's or 8's microphone.
First of all, you are not alone! Since their release in September 2017, we've heard from many readers about their iPhone X and iPhone 8 problems–in particular, that they are experiencing all sorts of call sound issues with these iPhone models.
For example, readers tell us that " I can't hear my phone calls unless I put it on speaker" or things like "I can't hear anything on my iPhone!"
Quick Tips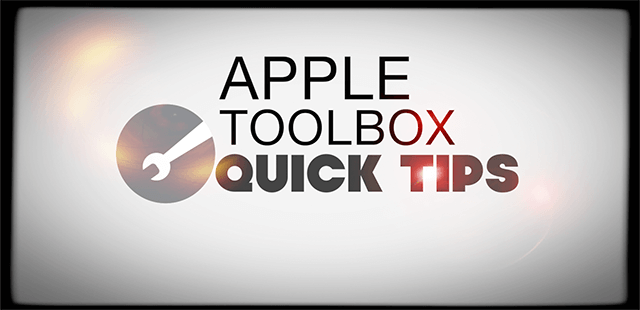 Follow These Quick Tips to Fix Call Sound Issues on Your iPhone
Make sure you hold your iPhone from the bottom sides, not the top
Update your iOS to the latest version
Remove any case or screen protector and see if your iPhone X Series's sound improves (screen protectors often cover the upper notch–you want a screen protector that has the notch cut out)
Clean microphone and speaker ports
If using wired earbuds, clean the lightning port
Turn off noise canceling if enabled
Set LTE features to Data only
Turn Bluetooth off or check that sound isn't routing to a connected BT device
Unpair your Apple Watch and see if the issue gets better
Related Articles
The Symptoms of Call Sound Issues With iPhone X Series &  iPhone 8
The problem only happens during a phone call. The other person at the end of the line cannot hear you clearly when you are on your new iPhone.
The moment you switch the call from a regular mode to a speakerphone mode, the problem goes away. This problem means that for these users, their iPhone can't hear caller unless on speaker.
Additionally, some users have reported no issues with their iPhone microphone when they have used it with voice memos or other third party apps that require microphone use.
If your iPhone X or iPhone 8 device is under warranty with AppleCare+, the best thing to do is to take it to your closest Apple store and have them look at it. It will at least rule out any hardware issues if there are any.
The chances are that you may get a  replacement for your device at no cost. Since these iPhone models are the newest models, Apple wants to fix or replace it with a new iPhone.
Where are the Microphones on iPhone XS/XR/X and iPhone 8 models?
A lot of folks just don't know their iPhone's microphone location. So first, it's important to know where Apple places those iPhone 8 or iPhone X Series mics!
The microphones on these iPhone X Series are built-in to the front inside of the top notch, the rear near the back camera(s), and the bottom near the edge of the device.
According to the technical specification of the iPhone 8, one microphone is on the top of the device, the other adjacent to the charging port and there is another next to the rear camera.
So get familiar!
It helps to know where your iPhone's microphone locations are so that you can periodically check it for debris and make sure that your case or fingers aren't blocking those mics when you are on a call.
How To Test Your iPhone's Microphones
It's always a good idea to test out your mics to see if you can isolate the problem.
Remove any cases or covers and clean the device and ports if possible
Disconnect from any Bluetooth or wireless (AirPods/HomePod) devices and/or remove anything from the headphones jack, if applicable
We recommend using the Voice Memos App to test things out or if you'd rather use FaceTime or a similar app
First, test the primary microphone on the bottom of your iPhone, open Voice Memos and tap the record icon

Speak into the microphone and tap the play icon to play back the recording
Check that you can hear your voice clearly

Then test the front microphone, open the Camera app and record a video using the front camera

Playback the video and check if you hear your voice clearly

For the rear microphone, open the Camera app and record a video using the back camera

Playback the video and check if you hear your voice clearly
If you're unsure that you are not properly testing the appropriate microphone, cover the other mics with a removable piece of tape or similar and test again.
People Cannot Hear Me on My iPhone XS/XR/X or 8, Tips to Consider
Here are a few tips that should give you general guidance around fixing this issue on your device.
Please try a hard reset your device before you proceed with the steps below.
Sometimes a simple reboot of your device can do wonders.
Please try the ones that you think might impact you and check if it solves your issue with call sound quality on your iPhone X Series phone or iPhone 8.
12+ Tips for Sound Issues on iPhone Calls
From our experience with iPhones, we have seen that many issues can be traced back to your iPhone accessories.

The first thing to try is to remove your iPhone's cover/case and see if the muffled sound issue on your iPhone goes away.

This issue with iPhone covers is even more critical if you are using an iPhone case that flips.

Sometimes, when you try to flip the cover to the back while on a call, it can block the rear microphone thereby interfering with the call volume and quality on your iPhone.
If you bought the Apple Folio cover for your iPhone X Series or iPhone 8, remove the cover and give it a try.

Since your iPhone is new/'er', the chances are that the microphones are not covered with any debris or dirt. It still may be a good idea to check and make sure that the microphone positions on your device are relatively clean.
If using wired earbuds or headsets, clean the lightning port where they attach to your iPhone
Apple consistently releases iOS updates.

If you have not yet updated your iPhone, update your device to this latest iOS and see if the issue is resolved.
Apple's iOS upgrades include bug fixes and performance improvements.

A few folks found some relief by trying out a workaround that pertains to noise canceling on your iPhone.

Tap on Settings > General > Accessibility> Phone Noise Cancellation.
Switch this setting to OFF.
This change does work for many folks, but we don't think that this is a sustainable workaround. It defeats one of the good features on your iPhone.

A reader found some relief by changing the Cellular settings on his device.

If you have LTE, Tap on Settings > Cellular > Cellular Data Options > Enable LTE.
Here change it from 'Voice & Data' to Data Only.

Are you by any chance using any third party call blocking/filtering app on your iPhone?

Try and uninstall the Phone related third-party apps and see if it resolves your call sound issue.
This problem is rare, but we have seen at times when third-party apps or extensions can interfere with the iPhone experience especially after iOS upgrades.

There is no harm trying out the Reset Network Settings.

When your issue is related to networks, try this reset. Tap on Settings > General > Reset > Reset Network Settings.
Performing this resets all your network connection options and sets your device's network settings back to the factory defaults. Clears your current cellular (if applicable) and WiFi networks including saved networks, WiFi passwords, and VPN settings.
So before you reset your network's settings, be sure have your WiFi network name(s) and passwords available for re-entry.
Once the iPhone starts back up, you should also check and see if any pending carrier updates needed on your iPhone.
Tap on Settings > General > About your phone…and carrier.

Check with your carrier and see if they can assist with the issue.

Sometimes when the problem is carrier related, your particular carrier usually offers better guidance on how to address the sound issues. This tip might just save you a trip to the Apple store.

A few readers report that unpairing their Apple Watches from their iPhone 8 and X Series models solved the call sound issues.

Not an ideal solution for sure but worth testing so you can at least isolate the problem and report your findings to Apple.

This last step is a pain, but sometimes it needs to be done to fix weird issues that cannot be fixed by a simple change in settings.

You will need to restore your iPhone to factory settings and do a clean install of the iOS.
Restoring your iPhone to New often helps with the issue.
We are hoping that replacing the iPhone cover or resetting the Network helped you with the issue.
Sometimes It's the Simple Things that are overlooked
Sound Source on Control Center
On your iPhone, make sure that the audio source is pointing to the iPhone and not TV or other external devices. To check this, slide up on the screen to open up control center.
Once here, tap on the right-hand top corner of the Music box. Is it showing the iPhone? If not, change it to select iPhone.
If for some reason you can't find the 'iPhone' option, you may try and connect your Bluetooth headphone to the device and then disconnect it.
Once you disconnect the headphone, this box should default back to 'Phone.'
When it points to 'iPhone,' the sound should work as desired and you should be able to hear the phone sound. You can adjust the volume to maximum volume and test.
Whats Airdrop Got To Do With It?
Here is a tip that has worked for many users since iOS 11 and continues to work in iOS 12, irrespective of device.
Tap on Settings > General> Airdrop > and choose 'Receiving Off'.
After that perform a hard reset on your device. Once the device restarts on its own, try placing calls and check the sound performance.
Many users have found relief with this simple Airdrop change trick.
We have no idea why this change works for so many users Its worth giving it a shot if you are experiencing sound issues on your iPhone.
Don't Forget To Send Apple Your Feedback! 
Providing feedback to Apple's Development Team is one critical way we can participate in making our iDevices and Apple products better!
So if you're experiencing this problem (or anything else), don't forget this critical step.
Steve Jobs had a famous saying that "people don't know what they want until you show it to them."
That's why user feedback matters and why Apple has this vehicle to listen to its customers.
It's our comments and insights into product performance and experience that helps Apple get better and better over time, with each iOS update and each new device.
So remember that if you're experiencing a problem, the chances are high that someone else out there is too! So we all benefit from feedback.
Delays with Incoming Calls on iPhone XS/XR/X
This problem is another call quality issue that is being experienced by many iPhone X Series phone users.
When an incoming call comes in, there is a delay before the sound shows up on the iPhone.
Interestingly, this issue is not impacting all iPhone X users but has been persistent with many devices.
Upgrading to the latest iOS has not resolved the problem either.
It Appears that Apple is aware of this problem and have categorized it as a "CP37" issue.
They are currently working to resolve the issue via software changes. If you are an iPhone X Series user experiencing this issue, you should make sure to keep your iOS updated with every new release.
One of the workarounds when facing this problem is to put your device into silent/vibrate mode.
When you do this, for some reason the delay issue is gone. Hardly a real workaround! We hope that the next iOS release addresses this along with other bug fixes.
Delay Issue Appears to be Sorted Out
We tested an affected device with the delay issue as described above. In our tests with iOS 11.3-current, it appears that the problem has been resolved.
We no longer see a delay in incoming calls on the iPhone X Series.
This update is a step in the right direction and shows that Apple is listening to user feedback and actively working to tackle customer issues with speed.
In Summary
If you have tried the ten steps above and could not fix the call sound issue on your iPhone X Series phone or iPhone 8, you are looking to make the trip to the closest Apple store and have the genius support look at your iPhone.
You can make online appointments with Apple support to make the support process more comfortable and convenient.
Reader Tips 
What Barrie did to resolve this problem:
1. Cut away as much of the base of the case folder case as possible
2. Don't fold it back but leave it flat (like an open book)
3. Turn off noise reduction
4. Turn off AirDrop (choose the setting receiving off)
Reader Ashraf recommends picking up your phone near the bottom before accepting an incoming phone call or placing an outgoing call. He found that when he picked up his phone from the top, it activated those microphones and caused problems with sound call quality
My husband has been having difficulty with the sound on his iPhone X.  It turns out it was the case that was muffling the sound of his voice. Case replaced and problems solved!
Try turning off AirDrop. Go to Settings > General > Airdrop and change to Receiving Off
Unpaired my Apple Watch Series 3 and my audio problems disappeared on my iPhone 8. Now I just have to figure out how to get both my watch and phone working together again!