Some of our readers are reporting Messages and iMessage Problems in iOS 11. Specifically, at times texts don't appear to work at all–and texts are not getting sent and delivered! So if your iDevices are running iOS 11 or higher and you're having issues with Messages, don't give up! We have some great tips here to troubleshoot these types of problems.
Using a Different iOS version?
Related Articles
 What's New in Messages for iOS 11?
iOS 10 brought us a major iMessage overhaul, and we loved it! With iOS 11, things are a bit tamer. Even so, there are some really sweet new features to check-out including a few new screen effect (Echo and Spotlight) and a new, simplified App Drawer. 
iOS 11's Message App Drawer
We really like the new App Drawer! Sitting at the bottom of your Message screen, it's a heck of a lot easier to access apps, emoji, games, stickers, and even Apple Pay in iOS 11. Just swipe and tap–that's it. 
Don't Want To See Message's App Drawer?
If you're using a small-screen iPhone, like the SE or 5S, you might want that screen real estate typing your messages rather than showing the app drawer. Or maybe you just don't want to see this feature. Whatever the reason, there is a trick that makes the app drawer disappear. And it's easy. 
Once you start or continue a message conversation, press and hold the gray App Store icon next to the text entry field. Keep holding for a few seconds and release—your app drawer is gone. But only temporarily. The next time you open that conversation or start another message, the app drawer returns.
Peer-to-Peer Payments
With your Apple Pay Messages app, sending and receiving money using Apple Pay and a connected debit or credit card is super simple.  Of course, receiving is ALWAYS better than sending!
Send money in Messages with your Touch ID.  Receive any peer-to-peer cash in Apple's new Pay Cash Card in your Wallet app. Use this same Pay Cash Card for any Apple Pay purchases or transfer it to your linked bank account. Of course, sending money using Messages requires an Apple Pay-compatible device. But that's a long list now, including iPhone SE, iPhone 6 models or later, all iPad Pro models, the iPad 5th generation, iPad Air 2, iPad mini 3 or later, and your Apple Watches. 
The Not-So-Great News?
Message Peer-to-Peer payments are for the US residents only…for now.
But the biggest iOS 11 Update for Messages is Storage Management
Okay, it's not sexy and it's probably not a lot of fun. But managing your iPhone's, iPad's, or iPod's Storage is IMPORTANT. Especially for those of us with those 16GB phones, who know the pain of those ominous "Storage Almost Full" or "Cannot Take Photo" messages.
And within iOS 11 are some amazing storage management tools!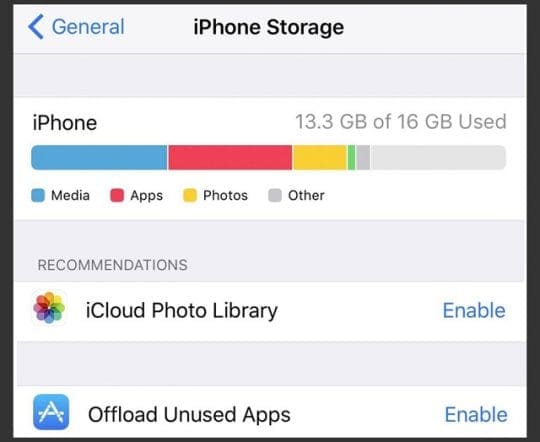 Gone are the days of agony and hello ecstasy! With OS 11, you can manually delete all those unwanted message attachments, including Conversations, Photos, Videos, GIFs, Stickers, and Others (like pdfs, audio files, and so forth.) To learn how to do it, see our article on Save iPhone Space By Getting Rid of Message Attachments.
Looking To Get Rid of The Delete Message Confirmation?
With the release of iOS 11.3, Apple added a new approval process for deleting texts and message conversations. Instead of simply swiping to delete, you now need to confirm your deletion requests. So now it's a three step process to delete every message (swipe, tap delete, then confirm.)
Unfortunately, right now there is no way to go back to the old way of deleting messages and texts. So if you are one of the folks that really dislike this change, consider letting Apple know via its product feedback site.
We speculate that adding this confirmation is in preparation for the release of Messages in the Cloud.
Not Receiving iMessages? Is iMessage Down? 
So sometimes it really is not YOU, it's me (me=Apple, not AppleToolBox)! Periodically, Apple System Services go down. That includes a bunch of stuff, from the App Store to Apple Music to iCloud to iBooks AND of course, iMessage. So before you go to a lot of trouble, check out Apple's System Status page to see if the problem is happening on their side of the fence.
iMessage Not Working on iPad or iPhone? Review the Basics!
In all our years of iOS updates and associated texting and Message App problems, the following ten tips fix most issues! So let's start SIMPLE.
Quick Tips

 
Restart the Messages app by double tapping the Home button then swipe to the app to force quit. This action force quits the Messages app. Don't worry you will not lose any data or messages. Then relaunch the Messages app

For iPhone X, close the Messages app by swiping up from the Gesture Bar until you see your app preview cards, then pause your finger or force touch until you see a red minus sign in the corners of the app cards. Then tap that minus sign or swipe up on the preview to close. Yeah it's confusing!
For more instructions on closing apps on your iPhone X, read this article.

Make sure you are applying sufficient finger or stylus pressure to the Message send button (the upward pointing arrow icon to the right of your message.) And that you are holding that touch longer than usual to allow the send with effects menu to appear.

For iFolks with 3D Touch, a light touch is all you need
For iFolks without 3D Touch, a firm and long touch is what you need

Go to Settings > Messages > Send & Receive and make sure your phone number AND Apple ID (or iCloud email) is present and has a checkmark next to it. This often fixes things immediately
Update Contact information. Go to Settings > Messages and toggle ON Show Contact Photos and Filter Unknown Senders
Restart your iOS device by pressing and holding the off/on button until you see the slider. Then slide the slider to turn off your device
Turn on Airplane Mode and turn off by going to Settings > Airplane Mode or with the Control Center Airplane Mode toggle
Turn off and on iMessage by going to Settings > Messages
Check that SMS and MMS are toggled on. Go to Settings > Messages and turn ON Send as SMS and MMS Messaging
Check your font size to see if it was reset after the update. Go to Settings > Display & Brightness > Text Size. Adjust it to a smaller size
It is likely that a connection problem may cause this issue. Resetting network settings may fix this. Simply Tap Settings > General > Reset > choose Reset Network Settings
Some users stated that turning off WiFi Assist fixes this problem. If you want to try this tip, go to Settings > Cellular > and turn off Wi-Fi Assist
Make sure that the Date and Time setting is chosen "Set Automatically" by going to Settings > General > Date & Time
You may try to change your DNS settings and try again if this solves your iMessage problem. To do this, tap Settings > Wi-Fi. Locate your wireless connection then tap the (i) button. Now touch the DNS field and enter 8.8.8.8 (this is Google's public DNS)
Try a Forced Restart
How-To Perform a Forced Restart on iPhone models
On an iPhone 6S or below plus all iPads & iPod Touches, press Home and Power at the same time until you see the Apple logo
For iPhone 7 or iPhone 7 Plus: Press and hold both the Side and Volume Down buttons for at least 10 seconds, until you see the Apple logo
On an iPhone X or iPhone 8 or iPhone 8 Plus: Press and quickly release the Volume Up button. Then press and quickly release the Volume Down button. Finally, press and hold the Side button until you see the Apple logo
Not Able to Use a Different Apple ID for Messages?
One major under-the-roof change in iOS 11 is that you are no longer able to sign in to iMessage using a different Apple ID. Messages now defaults to the primary iCloud Apple ID—the one that's listed in Settings > Apple ID Profile.
So if you need to log into a separate Apple ID for Messages versus iCloud, here's the workaround. First, sign out of iCloud by going to Settings > Apple ID Profile > Sign Out (scroll down to see this option.) Apple asks you for your password and confirms that you are signing out of Find My iPhone (iPad.)
Once fully signed out of iCloud, go back to your iMessage Settings and sign in with your other Apple ID. When iMessage activates, open your Message App and send/receive a few texts to confirm it's working.
Once confirmed, go back to Settings and sign back into iCloud with your regular Apple ID.
Yes, what a pain indeed!!
iMessage Waiting for Activation?
Go to Settings > Messages and turn off iMessage
Disable Facetime
Sign out of your Apple ID

Go to the Settings > iTunes & App Store > Tap Apple ID > Sign Out

Turn on Airplane mode

Wifi is turned OFF automatically.
Turn on  Wifi

Return to Settings > Messages and turn on iMessage

Enter your Apple ID and password

Go to Settings and turn OFF Airplane mode

If you see a notification that says 'Your carrier may charge for SMS' – Tap OK
 If not, go to Messages, turn OFF iMessage and then turn it ON again.

Give it a few minutes, and your iMessage should activate
Learn more tips on problems with iMessage activation in this article.
iMessage Problems: Effects Not Working
One of the most common complaints we hear is that your iMessage effects are not working. If your message effects aren't working, check that both you (the sender) and the message recipient are running iOS 11. The full effects of iMessage only work when all receiving devices are running the latest iOS.  If not, then most of these animations get sent as static images.
Is iMessage not working for one person?
If so, ensure that you are sending your messages via iMessage and not as SMS Text Messages.  The quick and easy way to tell is iMessages are blue, and SMS/MMS Texts are green.  Effects only work on iMessage texts–the blue ones. 
And remember, iMessage effects only work on people with iPhones, iPads, and other Apple products. So if your friend or co-workers have an Android phone, effects do not go through. Yup, this is an easy one to forget.
Effects Still Not Working?
Check that you are pressing the on-screen buttons sufficiently. Remember, effects only appear when you do a long press on the send button (the upward pointing arrow icon to the right of your message.)
The first thing to verify is that Reduce Motion is OFF.  Check General > Accessibility > Reduce Motion > Off 
Emoji Not Working in iMessage?
Of course, iOS 11 brings along with it some new emoji. Included this year are a male yogi, an Elf, a Genie, a Zombie, a woman breastfeeding, a new zebra, a bearded person, a new dinosaur, and a woman wearing a hijab (headscarf.) And there's a bunch of new yellow face emoji too–like star-struck and head-exploding. What fun, every year we get more and more emoji icons to express our feelings moment to moment, all without actually using words. Yes, a picture is worth a million words indeed. 
Fix Predictive Emoji Not Showing
Sometimes, iMessage users experience issues with predictive emoji not showing up.  Often, the predictive text bar fails to display a corresponding emoji, so users are forced to find them manually.
Go to Settings> General > Keyboard > Predictive. Toggle this ON and OFF a couple of times, ending up with it ON (green)
Go to Settings> General > Reset.  Tap Reset Keyboard Dictionary.  Enter your passcode if requested and tap Reset Dictionary again. Once Dictionary resets, return to Settings > General > Keyboards. And tap Edit and Delete the Emoji Keyboard. Once deleted, select Add New Keyboard and select the Emoji Keyboard
For those that have multiple keyboards installed, long press the globe icon and select the Emoji keyboard.  Predictive emoji DOES NOT work in the Gboard Keyboard and other third-party keyboards.  Currently, Gboard offers emoji suggestions in the keyboard's top bar, right next to Google's icon.
No Time? Check out our video for predictive emoji
Delayed Messages
If you are not receiving messages until several hours after they're sent or messages from you are sitting in your sent messages, the problem is often how you set-up your FaceTime app. You may even receive a 'delivered' notice, but messages do not arrive promptly. Usually, this means your phone number does not show a check mark next to it in the FaceTime app. 
To solve these 'delayed message' problems, change your phone's settings. Go to Settings > FaceTime. Turn FaceTime off, then back on. You see a message that it's waiting for activation.  If asked, tap 'use Apple ID for FaceTime.' You know it's ready when your phone number shows a check mark. Use iMessage and confirm it's working properly.
If that didn't work, sometimes a simple reboot can fix the issue with delayed messages. If still experiencing problems, sign out of every Messages and FaceTime accounts on every device and then re-sign into each one again. Some users also report problems with delayed messages when using a VPN.
Not Sending SMS Texts?
Are you having issues sending regular texts from your iPhone or cellular iPad following your update to the latest iOS? If so, check Settings > Messages > and check that both Send as SMS and MMS Messaging are ON. If they're already on, try and toggle them off and then back on again.
Didn't help? Try and toggle it off and restart or force restart. Once your device starts up, return to Message Settings and turn Send as SMS back on.
iPhone Not Sending Texts to Android?
Several readers tell us that their iPhones are not sending text messages to their Android friends and family. Fortunately, one reader found a solution that worked for them. First, before you send a text to that Android user, turn off both WiFi and Cellular Data via Settings Menu. Then, text that person with these off. After repeated attempts, iMessage gives you the message  "not delivered." Now, instead of frustration, turn your WiFi and Cellular Data back ON and tap that little icon next to "not delivered."  Now, send as a text message and the message gets delivered as a text message!!!
You need to do this procedure for each person—but only ONCE.
This workaround allowed me to send text messages to my friends and family members on Android. Hopes this helps you too!
iMessage Repeating Messages (sends the same message multiple times) or Alerts 
When sending a Message to your friends, for some reason that message ends up being delivered two or three times. If you have this problem, try some of the fixes outlined above.  This includes turning your iDevice on and off, restarting it, and resetting to factory settings.
If these steps still don't solve the problem, try resetting your phone's network settings by going to Settings > General > Reset > Reset Network Settings. Then turn iMessage off and then back on.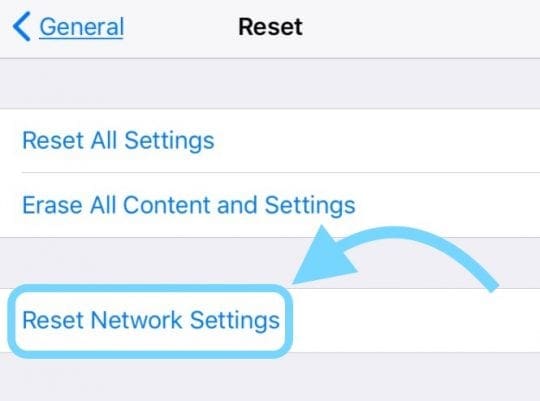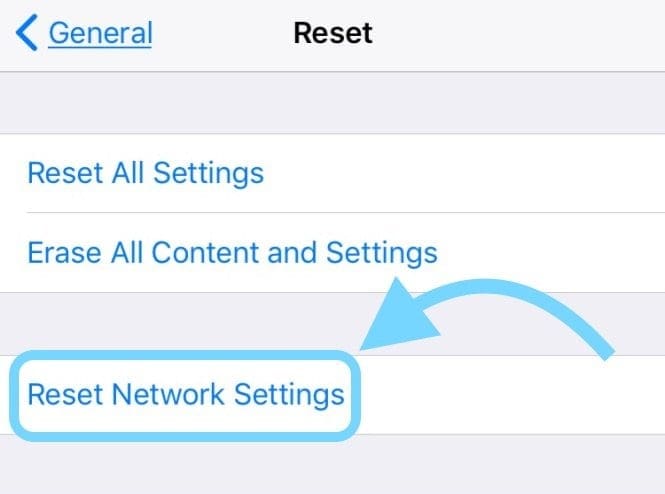 Reboot Your Message Notifications
Settings > Notifications > Messages, turn off Allow Notifications
Settings > Messages, turn off iMessage
Restart
Turn Message notifications back on, then turn iMessage back on, in that order
Set Alerts to Never
Settings> Notifications > Messages> Repeat Alerts > Never 
If messages still repeat, contact Apple Support for additional solutions.
Are Your iMessage Conversations Out of Order?
This one is quite annoying and troublesome with messages not appearing in the order they are received or sent–making reading and following messages a nightmare! Unfortunately, quite a few readers report they have problems with their texts showing up in the wrong conversational order, requiring them to try and sort everything out so the text thread makes sense. While there isn't one single fix that works for everyone, here's a list of things that worked for our readers.
Fixes for when text messages show up out of order
For folks that own more than one Apple device that's connected to the same Apple ID, check that the Date&Time on each device is the exact same. If not, update each device so they show the same information. Set manually if the feature Set Automatically isn't mirroring the same time per each device. Setting the exact same time on all Apple ID connected devices helps to correct the timestamps on your messages

On a Mac, deselect "Set date and time automatically," click today's date on the calendar, drag the clock's hands to show the correct time (or enter the time) then click Save
On iDevices, toggle off Set Automatically and tap Time Zone and enter the name of the city one letter at a time with the time zone that you want and press Search. If iOS cannot identify your city, choose a nearby city that's in the same time zone. If that's not an option, press the Date and choose your current time using the selection tool

Turn off automatic time and day by going to Settings > General > Date&Time and toggling off Set Automatically. Then restart your device and turn Set Automatically back on
Force restart ALL your Apple ID connected iDevices

On an iPhone X, iPhone 8, or iPhone 8 Plus: Press and quickly release the Volume Up button. Press and quickly release the Volume Down button. Then, press and hold the Side button until you see the Apple logo
On an iPhone 7 or iPhone 7 Plus: Press and hold both the Side and Volume Down buttons for at least 10 seconds, until you see the Apple logo
On an iPhone 6s and earlier, iPad, or iPod touch: Press and hold both the Home and the Top (or Side) buttons for at least 10 seconds, until you see the Apple logo

For Macs, reset your timestamp by going to System Preferences > Date & Time. Under the tab for Date & Time, deselect "Set date and time automatically," click today's date on the calendar, drag the clock's hands to show the correct time (or enter the time), then click Save. Then, go back and turn back on "Set date and time automatically," and choose the Apple network time server for your current (or desired) location
Not Seeing Back Arrow?
Several readers report that they are not seeing the back arrow to return to Message conversations after typing and sending a message. The only way to get back and see all messages is by closing and then opening the Message App–not at all efficient! Luckily, one reader, Jen, shared a great tip that worked for her: changing font size. Go to Settings > Display & Brightness > Text Size. And reduce the size of your font. See if that makes a difference.
Also, please update to the latest iOS 11 release–we've gotten several reports that updating to the next minor update of iOS 11 fixed this particular and peculiar problem. To check if there's an update go to Settings > General > Software Update.
Crashing While Trying to Type a Message
Some users have this very annoying problem. iMessage frequently crashes while using. One tip that works is turn off the following Keyboard Settings: Auto Cap, AutoCorrect, Predictive and Check Spelling. Go to Settings > General > Keyboards and turn these features OFF. This is more of a workaround, but it does work and mitigates the crashing problem.
'Service Denied' text message from 'Unknown.'
Are you receiving a 'Service Denied' text message from sender 'Unknown?'  Try toggling Cellular Data OFF and then back ON (Settings > Cellular > Cellular Data.) If that didn't do the trick, report the message to your cellular company. The problem is likely your mobile phone carrier and not your Apple iDevice/iPhone.
No Message Notifications?
If you're not receiving any alerts that you have new messages, take a look at this article for some tips on how to get your notifications back!
One reader discovered that she didn't get a message tone if a conversation is open. When she closed her open conversation threads, so only the headers are visible, her iPhone sounded text tones! Another tip is iPad users is to keep a New Message open so that existing conversations aren't visible.
Lost Your Messages OR accidentally Deleted Them?
That's the beauty of backing up! So if you routinely back up via iCloud or iTunes, don't worry! Most likely, those messages are in your backups! Check out this article on how to retrieve those deleted Messages from backups.
Not Getting Messages on your Mac?
First, check Settings > Messages > Send & Receive and verify that your Apple ID, phone number, and all your email addresses (including iCloud email address) are checked. If requested, tap Use your Apple ID for iMessage. Next, launch the Messages app on your Mac and open Preferences via the top menu Messages > Preferences. Select Accounts, and verify that your email addresses are all listed. If not, select Add Email. 
Once everything is verified and any emails are added, restart the Messages App on each device and see if everything works as expected!
Can't Delete Message Content?
iOS 11 changes how we edit information and clear out things like attachments and photos inside our texts. There are now two ways of deleting things from message threads.
To delete information from within the individual conversation thread, open it and deep press on one item and choose "More…" from the pop-up menu. This option opens up tick boxes next to every item in your message thread. Check them to delete, uncheck to keep. 
Additionally, we can now delete information from more than a single thread using the Settings App. Go to Settings > General > iPhone (or iPad, iPod touch) Storage > Messages setting. Navigate to this setting and look for the section Documents & Data. There you find 5 categories: Conversations, Photos, Videos, GIFs and Stickers, and Other. Tap on each to see what's stored in your Messages and swipe to delete. 
Yes, it's not intuitive! And we're not sure why Apple made this change–not very good user experience at all.
Group Message Issues?
A lot of folks using iOS 11 report problems messaging people that are in groups. In particular, when you type in a single contact's name, iOS shows you all the groups that contain that contact first instead of just that individual contact. Only by scrolling down do you find that one person you're looking for. And it appears the same happens when searching in conversations for a contact, iOS shows you all the group messages first.
And it's super annoying! Unfortunately, the only workaround is to go to log into iCloud's website from your Mac or PC. Then click on the iCloud Contact App. In left side menu at the bottom, click on the gear and choose refresh Contacts. Our reader Willie reports that this works–but only temporarily. So you need to refresh your iCloud Contacts on the iCloud website frequently.
Since we don't have permanent a fix for this behavior, we encourage you to submit a report to Apple via their feedback site. Let Apple know what's going on and hopefully, with enough voices sharing the same complaint, changes are made in the next minor iOS 11 updates.
To learn more about iOS 11's Group Messaging, please check out Apple's whitepaper.
Pictures Not Sending With Group Messages?
If you're trying to send attachments, like photos or videos, via a group message and finding that it's not working or is instead sending out individual texts to each person, check that your sending as iMessage and not SMS. Group SMS messages do not support multimedia attachments. All responses in a Group SMS are sent as individual text messages and the recipients can't see the other responses from the group.
Not Sending OR Receiving Group Texts After iOS Update?
Some readers also report that they do not receive group messages from their Android friends! First, check that both MMS Messaging AND Group Messaging are ON by going to Settings > Messages > Group Messaging & MMS Messaging. Then try sending a group text or ask a friend to send a group text to you.
If that doesn't work, leave your group conversation(s) and then start new ones.
Open your Messages app and select a group message thread
Tap on the "i" or "Details" button in the top-right corner
Scroll down and tap Leave this Conversation 
Summary
Who doesn't love sending text messages? And Apple's Messages app makes it a lot more fun with all its special effects, iMessage games, and all that fun stuff!
But if you're one of the unlucky who experiences problems, I hope these tips help you fix Messages and iMessage problems in iOS11. AND get your iMessage game back ON!  If not, please share any tips with us in the comments below, so we add them as folks get to know iOS 11's version of iMessage. Remember that tip (or tips) that work for you helps others in the same boat–and returns some good karma back to you! Enjoy the new Messages App and iOS 11!
For most of her professional life, Amanda Elizabeth (Liz for short) trained all sorts of folks on how to use media as a tool to tell their own unique stories. She knows a thing or two about teaching others and creating how-to guides!
Her clients include Edutopia, Scribe Video Center, Third Path Institute, Bracket, The Philadelphia Museum of Art, and the Big Picture Alliance.
Elizabeth received her Master of Fine Arts degree in media making from Temple University, where she also taught undergrads as an adjunct faculty member in their department of Film and Media Arts.