For as awesome as the 13.4 update to iPadOS is in regards to the added mouse and trackpad functionality, there are some other issues. It seems that there have been more and more issues for those using hardware keyboards, and some for the software keyboards.
Related Reading
But while there are a few issues that are sure to cause some frustration, there are also a few fixes that you can try. There's no guarantee that all of these will work, so if you have a third-party keyboard, you'll want to reach out to the manufacturer. And if that doesn't work, you'll need to reach out to Apple Support in order to see if there's another fix in the works.
Caps Lock and other keys won't work when hardware keyboard is connected
Have you ever been typing on your keyboard, only to find that one of the keys has stopped working. Have you recently updated your iPad? Or maybe there was some type of firmware update for the keyboard itself? There could be a problem with the keyboard itself, but chances are that the keys not working is related to the latest iPadOS update. Here's what you'll need to do to get the keyboard working again:
Open the Settings app on your iPad.
Tap on General.
Select Keyboard.
Select Hardware Keyboard
Next to English (US), you should see Automatic
Tap this option.
Choose the keyboard layout that you are using.
It seems that for some folks, the "Automatic" option is causing issues with the hardware keyboard on iPadOS. This can temporarily be remedied by switching from Automatic detection to the keyboard layout and language that you are currently using.
Change on-screen keyboard layout
From time to time, you may realize that the your on-screen keyboard layout has randomly changed after an update. This is especially frustrating if you are a touch-typist and realize that the keys you think you're hitting, are not actually the ones being registered. Here's how you can try and change the keyboard layout back to "normal" on your iPad:
Open the Settings app on your iPad.
Tap on General.
Select Keyboard.
Tap Keyboards at the top of the screen.
Tap on the top option (likely English (US)).
On the next screen, you will see a few different layouts, with the most common at the top with the checkmark (QWERTY). If something has gone awry, you may see another one of the layouts selected, and in that case, you must select QWERTY and then go back to the last screen.
Floating Keyboard not working properly
There are some that enjoy having the floating keyboard available on the screen when using the iPad. This removes the humongous keyboard that takes up half the screen, and adds QuickType for even faster typing. However, this floating keyboard tends to act up and here's how you can try to get it working again:
Open the Settings app on your iPad.
Tap on General.
Select Keyboard.
Scroll down and toggle Slide on Floating Keyboard to Type to the Off position.
Toggle the same setting back to the On position.
Having QuickType on the iPad is extremely useful, and something that cannot be understated. The convenience is unmatched, especially if you want to take your Smart Keyboard off and just surf the web from the couch.
Smart Keyboard connection is intermittent
Whether you love it or just "put up" with the Smart Keyboard Folio, you can't deny the usefulness of having a lightweight keyboard. And that's compounded even further when you realize that you don't have to charge it thanks to those pins on the back of the case and the iPad.
But if you've had your iPad for an extended period of time, you may come to find that the connection is intermittent. This can be for a variety of reasons, but nobody wants their investment to "go bad" outside of a warranty period. Here are a few suggestions if you are having keyboard issues:
Check the pins
The first step to trying to diagnose if something has gone awry with your Smart Keyboard is to take it off and check the pins. That means the pins on both the back of the keyboard itself, along with your iPad.
Take a microfiber cloth to both sets of pins and make sure that there is no residue or gunk built-up in them. This can cause connectivity issues, even if it's just a little bit of dust. It pays to clean your iPad up every once in a while, even if you have kept it in the case.
Force restart your iPad
So you've already cleaned the pins on the iPad and keyboard case, but are still having issues. Now it's time to force restart your iPad, which is especially useful if you have long "runtimes" as bugs potential crop up.
If you have a 2018 or 2020 iPad Pro, here's what you need to do: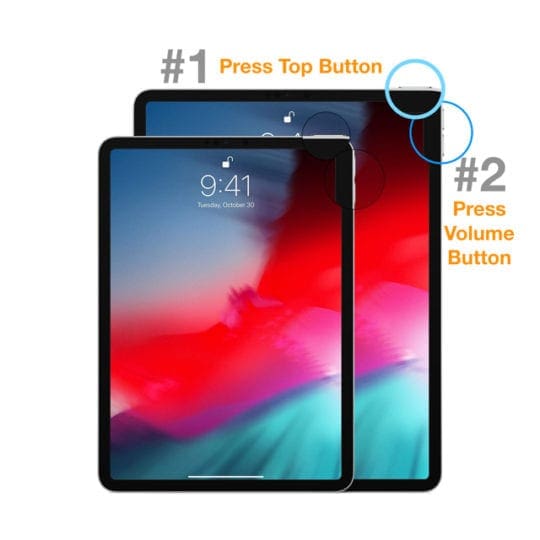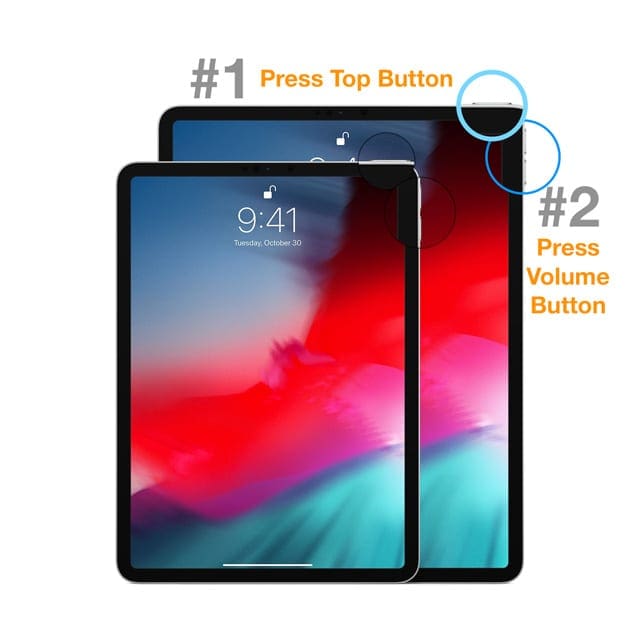 Disconnect your Smart Keyboard Folio from the iPad.
Press and hold the Power and Volume Up buttons at the same time for 5 – 10 seconds.
Let go of the buttons after you see the Apple boot logo appear.
Reattach your Smart Keyboard Folio.
For those who have an iPad with a home button, here are the steps: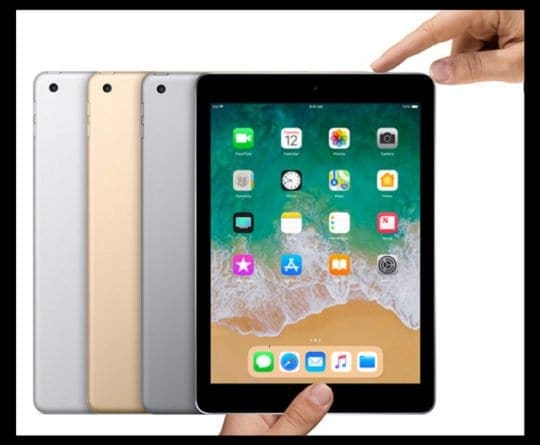 Disconnect the keyboard from your iPad.
Press and hold the Power and Home button for between 10-15 seconds.
Let go of the buttons after the Apple boot logo appears.
Reconnect your keyboard.
This should work out any of the kinks or hang-ups that could have been in the system. Forcing the iPad to restart instead of using the "normal" method of powering off then powering back on may not always work.
Reset your settings
You may not know it, but there's actually a way for you to reset the settings on your iPad, without completely wiping it clean. Here's how you can do it:
Open the Settings app.
Tap General.
Scroll down and tap Reset
At the top of the screen, tap Reset All Settings.
Restart the iPad.
Again, this won't completely reset your iPad, but you will need to go back and adjust any settings that you had customized. This includes the layout of your home screen and many others.
Check for an update
The final solution is to make sure that your iPad has the latest version of iPadOS installed on it. Other than major feature releases, Apple pushes semi-regular updates to its devices as a way to combat bugs that have been found. Here's how you can check for an update:
Open the Settings app on your iPad.
Tap General.
At the top, tap on Software Update.
If an update is available, tap the Download and Install button.
Wait for the update to install, and then reconnect your keyboard.
While it's great that Apple adds a bunch of features to regular software updates, these updates also squash any identified bugs. This is part of what makes iOS and now iPadOS so great, as you don't have to wait for months for a bug to get fixed.
Conclusion
One could argue that iPadOS 13.4 is the most ambitious update to the platform since it was released. With the added mouse and trackpad support as a regular feature instead of under Accessibility, we are closer to a true laptop replacement.
The downside to this is the fact that there are still some bugs to get worked out. And while Apple may fix one bug, another one may appear, giving the company (and its users) a feeling like they are playing Whack-A-Mole. Nonetheless, if you have found another fix for these issues, let us know in the comments below.
Andrew Myrick is a freelance writer based on the East Coast of the US. He enjoys everything to do with technology, including tablets, smartphones, and everything in between. Perhaps his favorite past-time is having a never-ending supply of different keyboards and gaming handhelds that end up collecting more dust than the consoles that are being emulated.