It's that time of the year where more folks are getting their hands on the new iPhone's and iPads. This go 'round means that iOS 13 and iPadOS are getting more exposure thanks to that being the most recent release.
Related Reading
Primarily iPadOS saw a major upgrade when it came to Safari and the software as a whole. But there are still some bugs that are being worked out even after recent update releases.
What's new with Safari in iOS 13 and iPadOS
Starting with the iPhone, Safari saw a few different feature additions for the mobile web browser. There is an all-new start menu along with Siri Suggestions based on your browsing history.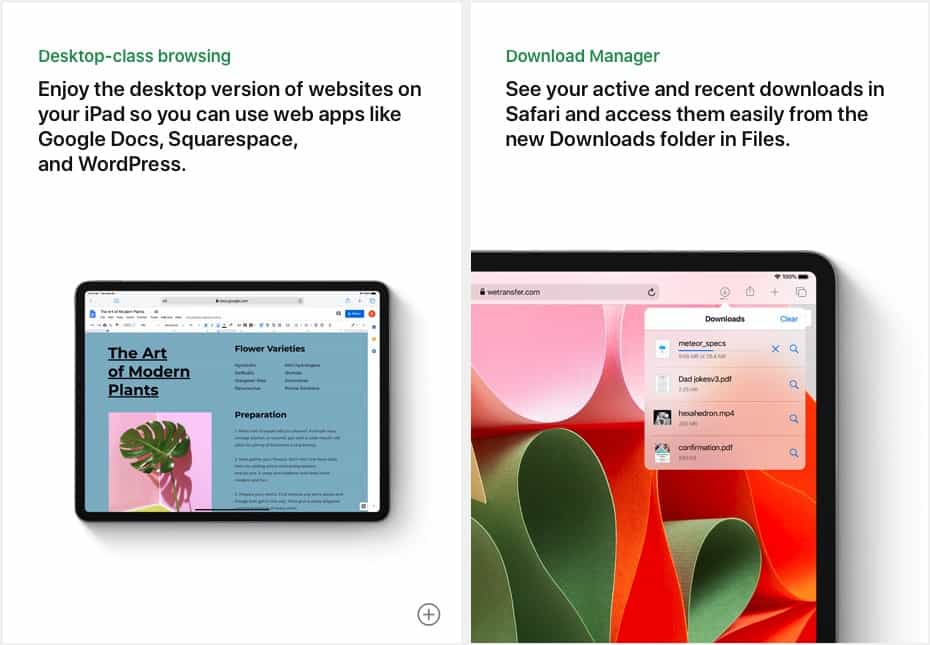 Additionally, we have an all-new menu of settings that can be accessed by tapping the icon on the left-hand side of the URL. When tapped, here's what you get access to:
Text size options
Show Reader View
Hide Toolbar
Request Desktop Website
Turn off Content Blockers
Website Settings
It seems Apple is finally close to giving us as much control as possible with our devices, even if it's just with Safari. Common between both iOS 13 and iPadOS is the all-new Download Manager.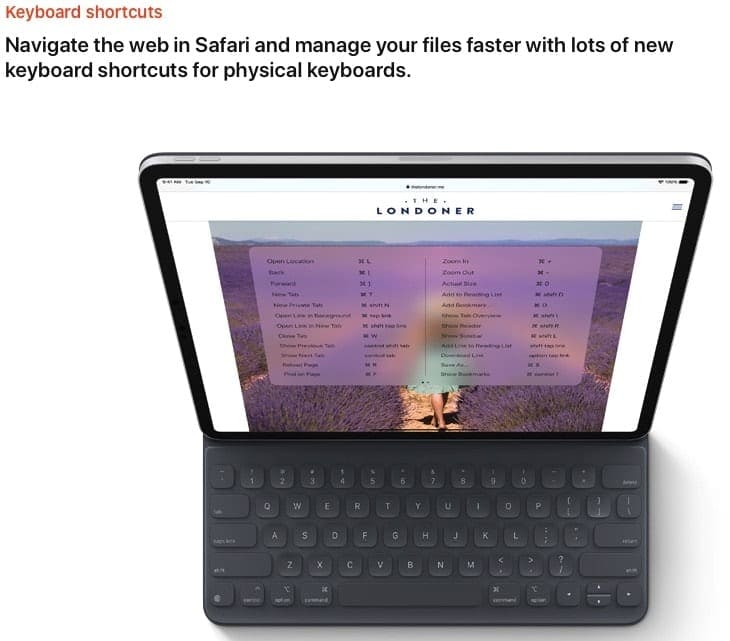 Whenever you are prompted to download a file, an icon will appear in the right-hand side of the URL bar. Then, you can tap the icon to view the downloads, along with opening the Downloads folder in iCloud Drive.
As for Safari on the iPad, Apple is touting this as a "Desktop-class browsing experience". That means that you no longer will run into unoptimized mobile websites on the big screen.
Finally, Apple also included a slew of new keyboard shortcuts so you can navigate the browser even faster. These are welcome additions, but not everything is roses and daisies.
How to recover deleted Safari tabs
Recently, Apple released an update to the iPad and iOS devices that has caused Safari tabs to be deleted. While there is a setting within the mobile browser to automatically delete tabs after a certain period of time, there are users that have been affected by this bug.
There are not very many fixes or workarounds, but one way you can recover deleted Safari tabs is as follows:
Open Safari on your iPad
Swipe up from the bottom to reveal the dock
Tap on the Safari icon
If possible, a button will appear in the top right-hand corner of the display which says Reopen Closed Windows. Once you tap that button, all of your closed tabs should reappear, giving you access to anything you had saved for later.
In the event that you do not see this option, then unfortunately you are out of luck and will have to rely on Safari's history. Additionally, this does not work on for iPhone users, instead there is a different method.
Open Safari on your iPhone
Tap the "Tabs" icon in the bottom right-hand corner
Press and hold the "+" icon at the bottom
From there, you will be able to select which tabs you would like to have reopened. This is not a feature that is thoroughly explained, but is still something worthy of being included in Safari.
Conclusion
We love seeing all of the big updates finally come to Safari on both the iPhone and iPad. We love even more to see that Apple is getting serious about the iPad line becoming even more of a powerhouse device compared to some laptops.
It's just rather unfortunate that there are bugs that continue to rear their ugly heads at the wrong times. If you have been running into not being able to recover deleted Safari tabs but found a different workaround, let us know in the comments below. In the meantime, let us know what your favorite feature of iOS 13 or iPadOS is!
Andrew is a freelance writer based on the East Coast of the US.
He has written for a variety of sites over the years, including iMore, Android Central, Phandroid, and a few others. Now, he spends his days working for an HVAC company, while moonlighting as a freelance writer at night.