Keeping track of your passwords is of utmost importance in today's day and age. The reason for this is that cyber hacking is at an all-time high, and it's important to make sure you use unique passwords for your logins. So now that Apple allows you to import Chrome passwords into iCloud Keychain, keeping track of all your credentials across browsers and devices just got a whole lot easier!
Related Reading
Apple has been pushing the envelope for integrating its iCloud Keychain feature. Being able to manage your passwords and have them sync across devices is extremely useful. Plus, Apple already includes Keychain in your iCloud account so you won't have to pay for another service.
Why you should update to macOS Catalina 10.15.4 (and above)
Apple has been pushing a few incremental updates to its devices as of late. These are to fix various bugs that have cropped up, and that includes macOS Catalina 10.15.4. Last week, Apple released this important macOS minor update, which finally includes many of the features Apple promised for Catalina.
iCloud Drive folder sharing from Finder
Screen Time communication limits for children
Time-synced Apple Music lyrics
Import Chrome Passwords into iCloud Keychain
Universal App Purchases across iOS, iPadOS, and macOS (enabled by the developer)
One exciting feature is the ability to import your passwords from Chrome into the iCloud Keychain. This makes moving from Chrome to Safari so much easier, as Safari has seen enough updates to become an arguably better option for Mac users.
What's iCloud Keychain?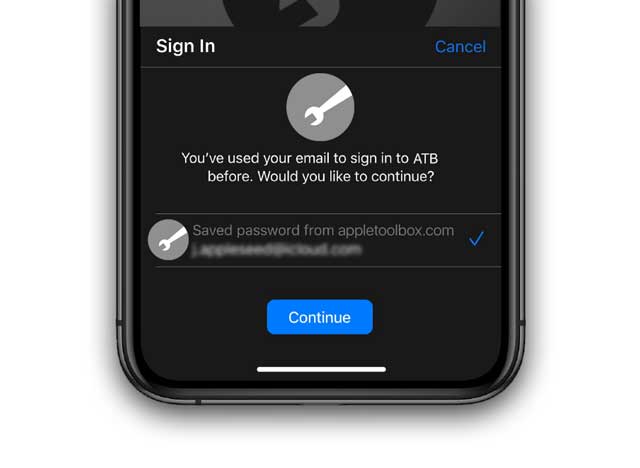 Whether it's because you use a third-party option like 1Password or rely on your browser, you may not know about iCloud Keychain. This is a way for you to store your passwords and then have them sync across Apple devices.
For some, the saved passwords were a major reason why folks wouldn't switch from Chrome to Safari. With the recent update, you no longer have to worry about that, as Apple has made it easier.
How to import chrome passwords into iCloud keychain
If you want to import your Chrome passwords into your iCloud Keychain, here's what you'll need to do. Before getting started, make sure that Chrome is completely closed out. And of course, that your Mac runs macOS Catalina 10.15.4 and above (to confirm, go to Apple Menu > About This Mac.)
Then follow these steps to get those passwords imported into your iCloud keychain
Open Safari on your Mac.
In the Menu Bar, click File.
From the dropdown menu, scroll down and hover over Import From.
Select Google Chrome.
Make sure that the Passwords is checked, and click Import.
After clicking Import, a prompt appears asking for your login keychain password (your admin password)
This is just another way to keep your passwords protected as another layer of defense. In some instances, you may be asked for your login password again just for the sake of verification.
If you have a lot of passwords stored with Chrome, this could take a little bit of time. But once completed, all of your Chrome passwords will have been transferred to Safari and in-turn, iCloud Keychain. This will give you access to them on any of your other Apple devices.
Conclusion
As we mentioned before, it's super important to manage your passwords and ensure that they are all unique. This is doubly important for vital logins like your Bank or email. With iCloud Keychain, Apple has made this easy for iOS, iPadOS, and macOS users.
And those who want to finally make the switch from Chrome to Safari can do so. Having the peace of mind that your passwords are transferred and now sync, across devices is extremely convenient. Let us know if you have any questions about this new feature, or if you run into any issues.
Andrew is a freelance writer based on the East Coast of the US.
He has written for a variety of sites over the years, including iMore, Android Central, Phandroid, and a few others. Now, he spends his days working for an HVAC company, while moonlighting as a freelance writer at night.