Robocalls are a scourge in the U.S. — and they're actually a problem that's getting worse. The FCC estimates that half of all calls in the U.S. made this year will be robocalls. So how do you stop them?
Related:
There's no single foolproof solution. But there are plenty of measures available that could help mitigate or at least stem the tide of robocalls plaguing your iPhone. Here are just some effective ones.
Go for a carrier-based method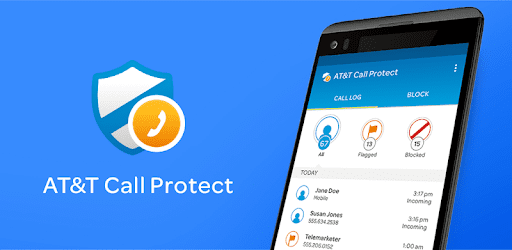 One of the first things you can do to stop robocalls on your device is to check whether your carrier offers any type of anti-spam call measures.
This will, of course, be specific to your carrier. But most major telecom firms in the U.S. have some type of call blocking app available. If you using an iPhone, these apps never come preinstalled on your device — but they're typically available from the App Store.
AT&T, for example, has its AT&T Call Protect app, which features automatic fraud blocking.
Verizon has Verizon Call Filter, which filters out spam calls.
T-Mobile, for its part, offers integrated call blocking mechanisms with no need to download apps.
Sprint has Premium Caller ID, which can also block robocalls and fraud calls.
Keep in mind that these apps typically offer only basic call blocking features for free. More advanced (and effective) call blocking systems typically cost an additional monthly fee.
If you're using a smaller or regional carrier, you may also have some sort of anti-robocall mechanisms available to you. Check with your specific carrier for more information.
It's also worth noting that some carriers are implementing more stringent call blocking measures. And, more importantly, they're introducing them as the "default" setting. As always, we recommend checking with your specific carrier for more details.
Use a third-party call blocking app
If you don't want to go through your carrier for call-blocking methods (or your carrier doesn't offer any), then you can always resort to a third-party app.
There are plenty of call blocking or call authentication apps available on the App Store. As with anything, some are better than others (and there are plenty that aren't worth your time). Some decent options include Nomorobo, Truecaller or Hiya. They each have their own pros and cons, so we recommend that you compare and contrast their features to find the right fit for you.
Like with the carrier-based solutions, many of these third-party apps require a monthly subscription to unlock all of their premium features. The ones that don't are often supported by advertising.
It's also worth noting that some apps, like TrueCaller, have privacy considerations you should take into account. TrueCaller specifically will expose your phone number, as will most call blocking apps that offer a reverse number lookup feature.
All of this is to say that third-party call blocking apps are a personal decision and there won't be a one-size-fits-all platform.
Use the built-in feature in iOS 13 to prevent Robocalls
Carriers and government entities aren't the only ones that are taking a stand against robocalls. In iOS 13, Apple has added a small-but-welcome feature that could essentially put an end to those bothersome calls — with a small caveat.
It's called Silence Unknown Callers. Basically, it automatically sends any number that isn't in your contacts list, Messages app or email straight to voicemail. They won't even ring your phone.
If you're running iOS 13 on your iPhone, the feature is pretty easy to enable. Here's how to do it.
Head to the Settings app on your iPhone.
Find and tap on Phone.
Tap the toggle next to Silence Unknown Callers.
That's really all there is to it. Of course, this is where the caveat comes in. Although the feature supposedly takes numbers in Messages and Mail into account, it still means that unknown numbers are being sent straight to voicemail.
If you're a business owner or you frequently receive important calls from unknown numbers, this feature will interfere with them. That won't be a problem for all users, but it's something to keep in mind.
Use this trick to block calls with no Caller ID
Most robocalls will be attached to a specific number. Oftentimes, it's a spoofed one. But other calls may be displayed on your device as having "No Caller ID."
These numbers are a bit harder to deal with because they aren't easily blocked through many methods (there's no number to block after all).
But if you're being plagued by No Caller ID calls, there is a clever workaround to block them using the Contacts app. Here's how.
Go to your Contacts app.
Tap the + icon in the upper-right corner to create a new contact.
Type in a random name for the contact. Then, under the phone section, type in 000-000-0000.
Save the contact to your list.
Now, go to the Home screen and open your Settings app.
Tap on Phone.
Scroll down and tap on Call Blocking & Identification.
Tap on Block Contact and find the contact you created earlier.
Tap on the contact to block them.
Essentially, this will stop calls with no caller ID from ringing your device. It's also an effective method if the "Silence Unknown Callers" feature in iOS 13 is a bit too strict for your purposes.
Wait it out?
Other than the Apple methods (which are admittedly imperfect), you've probably noticed that there aren't many free platforms that can effectively block robocalls. That's unfortunate, but it's the state of things currently.
Luckily, there is government pressure on the industry to deal with robocalls. The Federal Communications Commission is actively pushing carriers to implement call authentication technology, which will flag robocalls (but not block them).
There are also several pieces of legislation currently moving through the House of Representative and the Senate that could help codify regulations that will ban robocalls in the U.S. Those laws will make it easier to define what a robocall is and enforce regulations against them.
In other words, there are plenty of forces mobilizing against robocalls. So while they are an ever-increasing problem now, that doesn't mean that will be the case forever.
Mike is a freelance journalist from San Diego, California.
While he primarily covers Apple and consumer technology, he has past experience writing about public safety, local government, and education for a variety of publications.
He's worn quite a few hats in the journalism field, including writer, editor, and news designer.