iTunes is gone from macOS Catalina and Apple is moving further into the realm of subscription streaming services. But if you like to own your music and videos — rather than simply stream them — you can still sync that media to your iPhone, iPad, or iPod touch using Finder in macOS Catalina. 
Apple has replaced iTunes with new Music, Podcasts, and Apple TV apps. So now you need to sync music and videos using Finder instead. In this post, we've explained exactly how to do it.
Related:
What music and videos can I sync in macOS Catalina?
Just like with iTunes, you can sync any music or videos you own to your iPadOS or iOS devices. These might be home videos or music ripped from your CD collection. 
But whatever it is, you need to import it to the Music or Apple TV apps first. Although that should happen automatically when you upgrade to Catalina.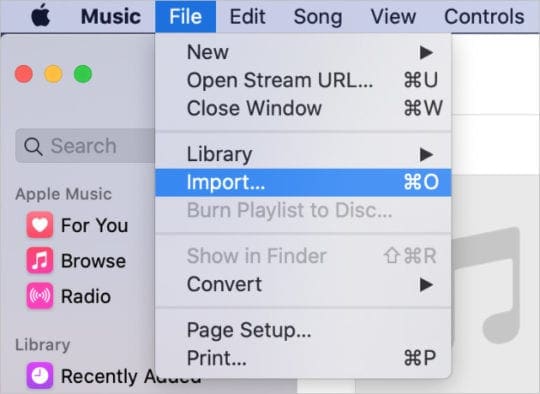 When syncing any content you bought from the iTunes Store, you need to have downloaded it to your computer already. Alternatively, you can download it directly to your device from the Music or Apple TV apps in iOS or iPadOS.
Do I need iPadOS or iOS 13?
No, macOS Catalina is compatible with any version of iOS. So if you updated your Mac but you're holding off on updating your iPhone, iPad, or iPod touch then you can still sync them using Finder.
How do I sync music or videos using macOS Catalina?
Connect your iPhone, iPad, or iPod touch to your computer using a certified MFi cable.
Unlock your device and go to the Home screen.
Open Finder and select your device from the sidebar, under Locations.
If prompted, choose to Trust or Pair your device.
Click the Music, Movies, or TV Shows tab
Check the box to Sync music, movies, or TV shows onto your device.
Choose the specific items you want to sync or sync your entire library.
When finished, click Apply or Sync in the bottom-right.

 

View the progress of your sync from the loading circle in Finder's sidebar.
When the sync is complete, eject your device from the Finder sidebar.
What if I don't see Locations in Finder?
Open Finder.
From the menu bar, go to Finder > Preferences > Sidebar.
Check the box to show 'CDs, DVDs and iOS Devices' in the sidebar.

You can customize everything in the Finder Sidebar.
What if I don't see my device in Locations?
There are several reasons your iPhone, iPad, or iPod touch may not show up in Finder. Check each of the following suggestions to discover what the cause of the problem is:
Ensure your iOS or iPadOS device is powered on and on the Home screen.
Clear out any dirt, lint, or debris from the ports on your device.
Connect your device to a different USB-port on the computer.
Inspect your cable for signs of damage or use a different cable.
Restart both your device and your Mac, then reconnect them.
How do I un-sync using macOS Catalina?
It's just as easy to remove music or videos from your device as it is to sync them in the first place. Simply connect your device to Finder again, return to the relevant tab, and uncheck the Sync box. 
Click Apply or Sync in the bottom-right corner of Finder then wait for the sync to complete. And you're done!
How do I back up my device using macOS Catalina?
Of course, we didn't only use iTunes to sync music and videos. We also used it to update, back up, and restore our devices. Fortunately, all of that is just as easy as you'd expect it would be with macOS Catalina.
You can do it all from the General tab in Finder after connecting your device. Take a look at this other article we wrote to find out the finer details of how to do it.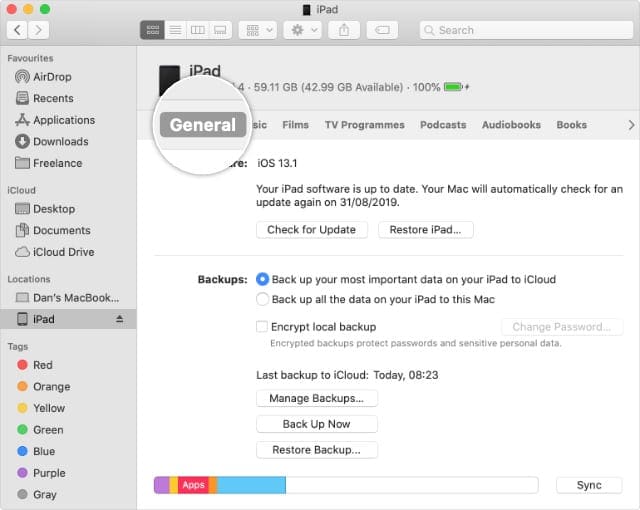 And tell us your thoughts on macOS Catalina in the comments below — we'd love to hear your experiences with the new software so far!