Recently after updating to the latest iOS version, I noticed that my iPad started acting very slow–on almost everything! From searching the internet to reading news on my favorite social media apps, my iPad was creeping along at a snail's pace. Having a responsive and fast iPad is a big priority in my life–I don't have time for waiting.
Is your iPad very slow after an iOS update? With major iOS upgrades, we always get questions from users about ways to deal with a very slow iPad.
Although the problem especially affects users that have the older model iPads but are running the latest iOS updates, some users with the newer models can also experience the sluggishness.
In this article, we suggest some fixes plus five often overlooked tips that help to speed up your slow iPad. They worked for me!
Quick Tips 
Try These Quick Tips To Speed Up Your Slow iPad and Increase Performace!
Restart or force restart
Clear your browsers' caches
Review your iPad's available space and free up some storage
Forget WiFi Networks and Re-join
Close problem apps
Change motion, transparency, and brightness settings
Modify your Siri and Search settings
Turn off background app refresh for most apps
Close your broswers' tabs
Reset all settings
Related Articles
Tips On How To Fix a Slow iPad, Even an Old iPad!
Restart Your Device
It's amazing how many people do not shut down or restart their iPads when their devices have problems.
Restarting your devices is often all you need to help a slow iPad!
Restarting is Easy
For iPads without a Home Button

Press and hold the Top button and either volume button until the slider appears.
Drag the slider to turn your device completely off
After your device turns off, press and hold the Top button again until you see the Apple logo 

For iPads with a Home Button

Press and hold the Top (or Side) button until the slider appears
Drag the slider to turn your device completely off.
After your device turns off, press and hold the Top (or Side) button again until you see the Apple logo 
And for devices with iOS 11 or later, turn off your device just by going to Settings > General> Shut Down!
If you are unable to restart your iPad, try a forced restart
On an iPad with no Home Button: Press and quickly release the Volume Up button. Press and immediately release the Volume Down button. Then press and hold the Power button until the device restarts 
On an iPad with a Home Button: Press and hold both the Home and the Top (or Side) buttons for at least 10 seconds, until you see the Apple logo
Free Up Some Space on Your iPad!
Slow performance is often a result of low storage space available on your device.
First, check how much space is available on your iPad right now
Go to Settings > General > iPad Storage
Review the top graph 
If you see that space is running low or almost out (defined as 10% or less available), then review the guidelines in this article to free some space!
For older iOS
Go to Settings > General > Storage & iCloud Usage
Choose Manage Storage
Remove the app by tapping and selecting Delete App
Forget WiFi Networks
If your iPad has problem with slow or no access to the internet after an update, try forgetting all your WiFi networks and add them back in.
Go to Settings > WiFi
Tap on the "i" next to the network's name
Choose Forget This Network 
Do that for all your available networks until none remain
Toggle WiFi Off and wait 20-30 seconds 
Toggle WiFi back on and join your network(s) again

Re-enter the passwords(s)
Clear Your Browser's Cache
Clearing out your browser's cache clutter is always a good choice to help with performance.
Cleaning the cache does log you out of sites, so make sure you saved this information in your iOS Passwords & Accounts or have that information saved elsewhere, so you can re-enter it.
We'll use Safari as an example here but if you use other browser apps like Chome, Firefox, and so forth, look up how to clear their caches too!
How Do I Delete Safari's Cache?
Open Settings > Safari
Scroll down to the bottom and choose Clear History and Website Data 
Tap Clear when asked if you want to Clear History and Data 
For Safari, if you sign into iCloud using the same Apple ID, this action removed your history from all devices!
Close A Problem App or Close All Open Apps
Sometimes, it's an app that's the problem. If you know or suspect there's a specific app that's causing the issue, close that app.
If you don't know which app might be causing the problem, try closing them all.
How To Close An App in iOS
Double-press the Home button or swipe up from the Home Gesture Bar to show the app switcher and your most recently used apps
Swipe right or left to find the app that you want to close
Swipe up on the app's preview to close the app 
5 Overlooked Tips To Fix a Slow iPad
Tip – 1 Check your Accessibility Options
While there is no cure-all for slow iPads, one well-documented tip is to look at all those Accessibility Settings and make some changes to get things moving.
In particular, we're looking at making changes with some of those transitional animations and motion effects with the iOS interface.
Step-> 1
Tap on your Settings
Choose General
Click on Accessibility
Step -> 2
Turn on the Reduce Motion setting by sliding it to off position
Step ->3
Toggle off Increase Contrast
Switch on Reduce Transparency
Toggle on Auto-Brightness in Display Accommodations and consider setting Reduce White Point to a level that reduces overall brightness but doesn't impact your ability to see and read what's on screen 
Tip – 2 Revisit Search and Siri Settings
By reducing the number of different apps that needs to be searched by Siri and Search you're often able to increase the speed.
While here, you may also want to turn Siri Suggestions off.
Turning this feature off still allows you to use Siri.
Step ->1
For iOS 11+, visit Settings > Siri & Search 

Scroll down to Siri Suggestions and toggle off Suggestions in Search, Suggestions in Look Up and Suggestions on Lock Screen (if available)
Scroll down to the List of Apps and tap each app to disallow or allow Siri & Suggestions 

For older iOS, go to Settings > General > Spotlight Search
Tip – 3 App Refresh Settings
Certain Apps are using the iOS resources while running in the background. You many want to manage the apps that use this feature.
If your iPad is very slow, you may want to turn off the background app refresh for most of the apps.
The background refresh process also consumes your battery resources so this will also indirectly help you in consuming some energy
Step –> 1
Go to Settings> General > Background App Refresh
Toggle off background app refresh for all apps you don't need data to be refreshed often
Anytime you open or look at an app, it automatically refreshes so you can turn this feature off for most apps!
Tip – 4 Close Browser Tabs
A lot of us visit the internet A LOT.
And sometimes, that leads to quite a few active browser tabs on our devices.
So it's important to check just how many tab are currently in your broswers.
It's best to have as few tabs as possible–but if you must have a few open, make sure you don't have more than 10-15 active website tabs running at any one time in any web browser.
How To Close Safari Tabs

Open Safari
Long press the Tabs icon (two overlapping squares) in the top-right corner of your Safari

For iPhones, it's at the bottom in portrait mode or at the top in landscape mode 

Select Close All Tabs or Close This Tab to close the active browser window

Remember, if you use other browsers like Firefox or Chrome, do this process for those browser tabs as well–the steps are different for each browser so review th steps on how to do this on your broswer's support page.
Tip – 5 Reset All Settings
If you like to customize your iPad and frequently change the features and settings offered in the Settings App, you might have made your iPad slow inadvertently.
So let's set those Settings back to default and start fresh!
How To Reset All Settings
Go to Settings > General > Reset > Reset All 
This resets to default everything in Settings, including notifications, alerts, brightness, and clock settings like wake up alarms
Resetting all settings also reverts all your personalized and customized features like wallpapers and accessibility settings back to factory defaults.
Performing this action does not impact any of your personal device data, including photos, texts, documents, and other files
You need to reconfigure these settings once your iPhone or iDevice restarts
Wrap Up
Lastly, we suggest that you update your iOS to its latest version and give it a try. Remember to back up your device first via iTunes or iCloud!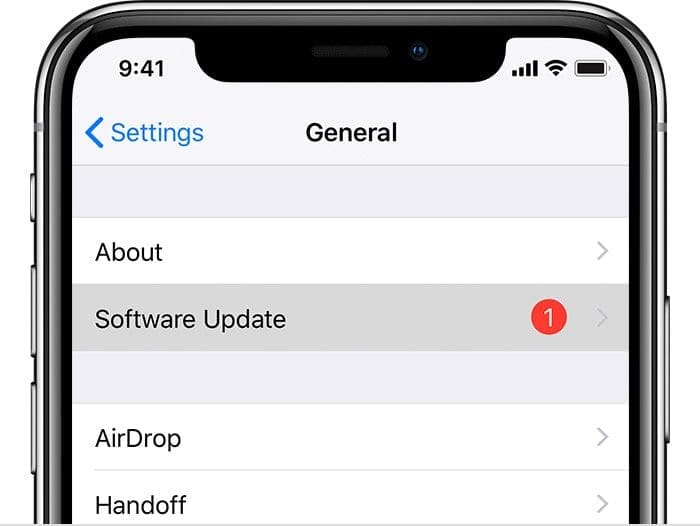 The other issue that we have seen when it comes to upgrades and versions affects people that are Mac users.
If you are using a Mac along with your iPhone and iPad, you may want to consider updating your Mac to latest macOS if you are using the latest iOS on your mobile devices.
Users with older versions on their Macs often see issues with features such as Airdrop/Airplay.
Obsessed with tech since the early arrival of A/UX on Apple, Sudz (SK) is responsible for the editorial direction of AppleToolBox. He is based out of Los Angeles, CA.
Sudz specializes in covering all things macOS, having reviewed dozens of OS X and macOS developments over the years.
In a former life, Sudz worked helping Fortune 100 companies with their technology and business transformation aspirations.