Apple Maps is a reliable GPS and navigation app that you can use to find the best route from point A to point B. Simply enable your Location services, type in your destination, and let Maps do its magic. Unfortunately, the app may sometimes give you wrong directions. This can actually be a major problem, especially if you're driving in a new city and you're not familiar with the streets. Let's explore what you can do if Apple Maps gives you inaccurate directions.
What to Do if iPhone Maps Gives You Wrong Directions
Disable and Re-enable Location Services
Navigate to Settings, and select Privacy.
Then go to Location Services and disable the option.
Wait for 30 seconds and toggle the option back on.
Make sure Maps is set to run While Using the App or Widgets.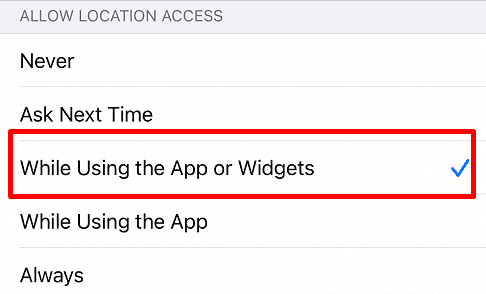 If you have a case with a magnetic closure or a magnetic holder, remove it and check if you notice any improvements.
Check Your Signal and Free up Some Space
If you're in an area where the mobile network coverage is problematic and the signal is weak, move to a different area. Find a place where the signal is stronger, and check if Maps is still giving you wrong directions.
Additionally, if you're running out of storage space, delete some of the apps and files that you no longer need or use. If you're running low on storage space, Maps won't be able to process and store navigation-related data.
Check Your Date and Time Settings
If your date, time, and time zone settings are inaccurate, Maps may fail to work as intended. Incorrect date and time settings can affect GPS accuracy. Go to Settings, select General, and tap Date & Time. Toggle on Set Automatically to let your iPhone set up your date and time settings automatically.
Update and Restart Your iPhone
Make sure to update your device to the latest version. Go to Settings, select General and then tap Software Update. Restart your device, wait for one minute and check if the issue persists. If it does, enable Airplane mode for 30 seconds, disable the option, and check if you notice any improvements.
Disable Significant Locations
Navigate to Settings, and select Privacy.
Then tap Location Services.
Select System Services.
Tap Significant Locations, and disable the option. Your iPhone will stop tracking your habitual patterns.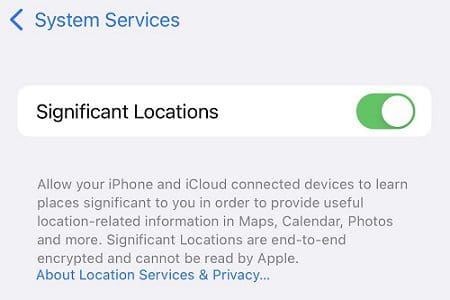 Some users suggested that iOS might replace your destination with data from Significant Locations. To prevent iCloud from repopulating your Significant Locations history, turn off iCloud Maps. Go to Settings, select your Apple ID, tap iCloud, and then turn off Maps.
Reinstall Maps or Use an Alternative App
If the problem persists, uninstall Maps and restart your iPhone. Then reinstall the app and check if you notice any improvements. If the problem persists, switch to a different navigation app such as Google Maps or Waze.
Report Problems on Apple Maps
If the addresses or directions you're interested in are actually wrong on Maps, report these issues to Apple. You can do that directly in the Maps app. By reporting these problems, you can help Apple make Maps more accurate.
Conclusion
If Apple Maps is giving you wrong directions, disable and re-enable Location Services. Then check your signal strength, and free up some space. Additionally, check your date and time settings, and then update and restart your device. If the issue persists, reinstall Maps, and report the problem to Apple.
Did these solutions work for you? Did you find other ways to troubleshoot the problem? Let us know in the comments below.