Is your Mac stuck on the white startup screen and won't boot up or turn completely on? Tryin to boot up normally, but your Mac or MacBook won't turn on or gets stuck on the loading screen, the startup progress bar, or the Apple logo? Wondering what to do when your Mac shows you the "white screen of death?"
You're not alone!
Recently I too had this problem. My Mac would turn on, I hear the chime and see the white startup screen. But then, it would get stuck on that white screen (after the chime)–no Apple logo, no processing circle, nothing, nada! What's a girl to do?
If this situation sounds like you or something similar, you are not alone!
This white (or gray) screen means that your macOS or OS X can't start because of problems with the system's hardware or software. If your Mac fails to start-up regularly, try these quick tips to troubleshoot your problem(s).
Quick Tips
Try These Steps to troubleshoot and fix a Mac Stuck on White Screen
Disconnect all peripherals
Restart in Safe Mode
Run Disk Utility from Recovery
Reset NVRAM (or PRAM)
Power up your Mac with the Startup Manager and select your Startup Disk Manually
Launch Single User or Verbose Mode with Terminal
Reinstall macOS or OS X
Run Apple Diagnostics or Apple Hardware Test
 Related Articles
Fix Your Mac's White (or Gray) Screen 1. Before You Do Anything Else, Check Your Peripherals!
Often it's those third-party peripherals that get our Macs into trouble.
So before you get drastic and try safe mode or other measures, shut down your Mac and disconnect all wired and wireless (Bluetooth) peripherals except your keyboard, mouse, and anything else necessary to reboot.
If you installed any expansion cards, remove those too. If at all possible, use the Apple-branded keyboard and mouse that shipped with your Mac.
Now reboot your Mac.
If it boots up now, one of those disconnected peripherals (or a combination of them) is the source problem.
Add each peripheral back one at a time to determine which one(s) are the problem.
Strictly follow a process of elimination.
You might need to shut down your Mac, add one item, and start up again.  Ideally, shut down between each addition.
2. Try a Safe Boot
All macOS and Mac OS X 10.2 and later have a Safe Boot feature that includes disk checking and repair.
A Safe Boot rebuilds your mac's Launch Database on your hard drive!
Re-building this Launch Database often resolves your Mac getting stuck on the white screen.
First, start your Mac in Safe Mode. To do this, shut down your Mac. Now Turn on your computer by pressing the power key while holding down the Shift key
When you see the Apple logo, release the Shift key
After your Mac fully starts, restart your computer normally without holding any keys/buttons during startup. Note that Safe Boot is slower to boot
Once you boot and log in using Safe Mode, the very first thing is emptying your Trash!
After dumping the trash, open a Finder info window on your hard drive (default name is Macintosh HD unless you gave it a different name)
Verify that this hard drive has AT LEAST 10 GB of available space
If your Mac doesn't have 10 GB free, move some of your largest files to another drive (either internal or external–JUST NOT another folder on your Macintosh HD

Look for video files and image files as these tend to be your largest and are easy to move

Once you move those files off your hard drive to another location, delete them from your Macintosh HD and empty the trash again
Repeat as often as necessary until you have the minimum 10 GB of available space on your Macintosh HD
Once you reach that 10GB, restart normally
3. Run Disk Utility in Recovery Mode
Turn your Mac off by holding down the power button for a few seconds.
Turn on your Mac and hold down the Command and R keys until you see the Apple logo

macOS and OS X Recovery only works on Macs running v10.7 or later. For older models, use Internet Recovery Mode (Command + Option + R) or your mac's Recovery Disks and start-up from the DVD drive

Then you should see a Mac OS X Utilities or macOS Utility window
Select Disk Utility, click your macOS or OS X hard drive and select verify/repair disk

The length of time it takes to run First Aid varies depending on your drive.

If Disk Utility reports that the volume isn't repairable, the drive needs replacement
Alternatively, if this is the very first time an error has occurred on that drive, you might choose to erase the volume and restore it from a backup. Proceed with caution! Once a drive fails, it's likely to fail again.
Don't Know if your Mac has a Recovery Partition?
All Macs that were factory installed with OS X Lion and greater (including all versions of macOS) have a recovery partition. That means that if your Mac is from late 2011 onwards, it should have a recovery parition. Your Recovery Partition also runs the same macOS or OS X version as your current system. So when you upgrade your macOS or OS X, your Mac's Recovery partition is also updated to mirror same version of your system's macOS or OS X.
Recovery Partition Not Showing Up?
If your Mac fails to boot up into Recovery, there are still a few options.
First, try booting up using Internet Recovery by holding down the Command + Option + R keys until you see the Apple Logo. You must have an internet connection to try this option.
If Internet Recovery isn't an option, try bringing up Startup Manager
Press and hold the Option key while booting up your Mac
Once Startup Manager appears, choose how your Mac boots from the on-screen options, including any connected bootable hard drives, Recovery partitions, USB flash drives, network locations, and other boot devices
Using an older Mac?
Check if your Mac came with a Recovery discs–these would be in the set of discs that came with your Mac. Or if you have the discs for upgrades you made, check those for recovery discs.
Insert the Mac OS X Recovery DVD
Restart
Hold the C key right after the boot chimes
Your Mac may take time to load
Verify & Repair Permissions
If your OS still allows you to run Verify and Repair Permissions, perform that step as well. Unfortunately, starting with El Capitan, Apple removed from Disk Utility verify and repair permissions buttons.
Apple claims that all system file permissions are now automatically protected and updated during software updating.
However, for El Capitan, you CAN access Repair Permissions using Terminal (not so in macOS.)  This article features the detailed steps on how to fix permissions in El Capital.
4. Reset PRAM or NVRAM
Resetting PRAM or NVRAM might just fix your boot failure. PRAM (parameter random-access memory) or NVRAM (non-volatile random-access memory) is a small amount of your computer's memory that stores certain settings in a location that macOS can access.
These settings include things like your Mac's speaker volume, screen resolution, startup disk selection, and any recent kernel panic information.
If you experience issues related to these features, resetting PRAM or NVRAM might help.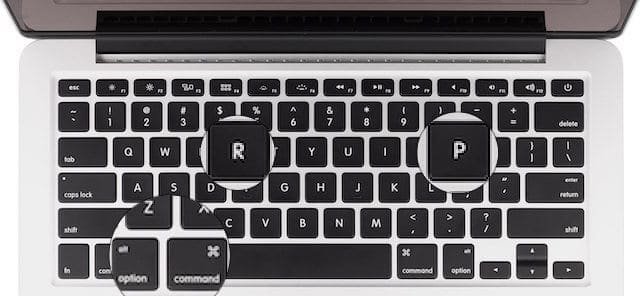 How to reset NVRAM
Shut down your Mac
Find Command (⌘), Option, P, and R on your keyboard
Turn on your Mac
Press and hold the Command-Option-P-R keys immediately after you hear the startup sound
Hold these keys until the computer restarts, and you hear the startup sound for the second time
Release the keys
If you have a late-2016 MacBook Pro, the steps are slightly different
How to reset NVRAM on late-2016 MacBook Pro models
Shut down your Mac
Find Command (⌘), Option, P, and R on your keyboard
Turn on your Mac
Press and hold the Command-Option-P-R keys immediately after you turn on your Mac
Hold these keys down for at least 20 seconds to ensure that your Mac completes the process correctly
Release the keys
After resetting NVRAM, you might need to reconfigure settings for speaker volume, screen resolution, startup disk selection, and time zone information.
If issues continue on your desktop Mac (not MacBooks), its logic board battery might need replacing. Take your Mac to an Apple Store or Apple Authorized Service Provider to replace the battery on its logic board.
5. Using Terminal in Single User Mode or Verbose Mode
Most times, the steps above will usually fix your problem. However, if it did not work for you, there are a few additional steps that you can take before you decide to Reinstall macOS or Mac OS X on your machine. First, let's start with Verbose Mode.
See Additional Details with Verbose Mode
When you boot in verbose mode, you see all the information on-screen that macOS normally hides. That detailed information helps you (or a service provider) identify the source of the problem and possibly fix it.
Be aware that when your Mac's in verbose mode, all you see on-screen is a black background with white text showing you all the details of the startup processes. For those that know and understand UNIX, verbose mode can be quite useful for troubleshooting
To enter Verbose Mode
Press Command+V when your Mac starts up

Like single-user mode, all you see on-screen is a terminal window, and this shows you messages of what's going on during the startup process

If you're using FileVault, release the keys when you see the login window. Then log in to continue
If you're using a firmware password, you must turn off the password before you can startup
If verbose mode doesn't find anything unusual, it should boot up normally
Go Beyond Verbose Mode With Single User Mode
In this step, you run in Single User Mode using the command fsck, which stands for a file system check.  This is a final step before reinstallation–please follow the earlier steps before using Terminal.
Be aware that in Single User Mode, you see commands scroll by on-screen. This is normal. When this stops, run the commands listed below to check the health of your Mac's startup disk.
Restart your Mac. When you hear the startup tone, press and hold Command+S. Keep holding down these keys until you see a black screen with white letters. This action boots into your mac's Single User Mode.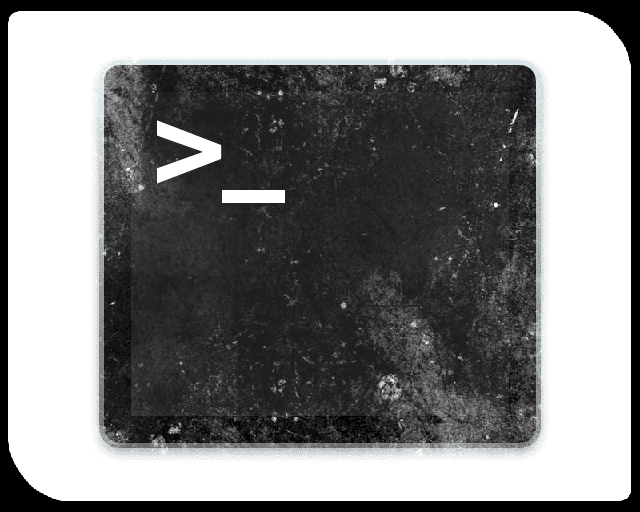 The first three steps help you launch into the single user mode on your Mac.
Step – A.  Shut down your Mac.
Step – B.  Press the power button to start up your Mac.
Step – C. Immediately Hold down Command+S for single-user mode.
Now you have launched your Mac on a single user mode. The next few steps will help check for file system consistency and remount the boot volume.
Step – D. On the terminal window Type fsck –fy and press return
Step – E.  Type mount –uw and press return
Step – F.  Type touch /private/var/db/.AppleSetupDone and press return
Step – G.  Type exit and press Return
Step – H.  Perform a Safe Boot (follow step 1)
An Alternative Terminal Command
Once again, restart your Mac and at the startup tone, press and hold Command-S until you see a black screen with white letters. You're booting up in mac's Single User Mode.
Now let's try another command in Terminal
In the Terminal windows, type this command: /sbin/fsck -fy and then press return.
A system of checks runs. When completed you see one of two messages

"Macintosh HD appears to be okay" OR "File System was modified."

If you see the system OK message, enter the command reboot and press return

Perform a Safe Boot (follow step 1)

If you received the modified message, execute the command: /sbin/fsck -fy again

Repeat this file system check until you get the system OK message

Once you get the OK message, enter the command reboot and press return
Perform a Safe Boot (follow step 1)
Terminal Commands Explained
For those interested, here's the breakdown of what these Terminal commands do
fsck –fy

Checks the boot volume's file system and repairs if needed. The -y means yes, go ahead and fix any problems

mount –uw

Remount the boot volume, enabling write access

touch /private/var/db/.AppleSetupDone

Tells the computer it has completed the setup

exit

Continue the boot process

reboot
/sbin

contains executable programs needed to

boot

 the system by the root user
These Seven steps above should help your Mac deal with the White Screen issue.
If you are dealing with a white screen after installing El Capitan, check out our article that specifically addresses the El Capitan issue.
6. Reinstall macOS or Mac OS X
If nothing above works, you may try this. Connect your Mac to the Internet. Turn your Mac off by holding down the power button for a few seconds.
Turn on your Mac and hold down the Command and R keys until you see the Apple logo. Then you should see a Mac OS X Utilities or macOS Utilities window, and this time select the Reinstall option.
macOS Internet Recovery
There's also an option to reinstall macOS from the Internet rather than your recovery partition.
Startup from Internet Recovery by holding down Option-Command (⌘)+R immediately after turning on or restarting your Mac.
Release the keys when you see the Apple logo.
Internet startup completes when you see the Utilities window.
Choose Reinstall macOS (or OS X) from the utility window and follow the onscreen instructions.
Got an Older Mac?
If you have installation files on CD, DVD, or a USB drive, hold the C key during boot, and your Mac starts up from that removable media.
Another option is to boot up with the Startup Manager by holding the Option key. With startup manager, you select the disk (including removable media like CDs and DVDs) you're going to boot from.
7. Make a Disk Image Backup
If nothing is helping thus far AND you able to see your hard drive when running Disk Utility from your recovery partition or internet recovery mode, consider creating a Disk Image to back up your files, especially if you've been neglecting to perform regular backups. A Disk Image makes an exact copy of your original HD.
If your HD is partitioned, you need to create a Disk Image for each partition!
However, be mindful that disk images of a hard drive that's unreliable, failing, corrupt or has some corrupted files may not be a reliable backup. But if that's the only option you have to save files, we recommend you try it.
To create a Disk Image, you need an external drive or flash drive that has sufficient space for your Disk Image.
How-To Create a Disk Image From Disk Utility
Boot to the Recovery HD by holding Command (⌘)+R or on boot OR to manually start up from macOS Recovery over the Internet, hold down Option-Command-R or Shift-Option-Command-R 
Choose Disk Utility, select your system partition from the sidebar, then select File > New Image > Image from YOUR HD'S NAME 
Enter a name for your Disk Image and select to save to your external drive or flash drive
From the Format menu, choose Read/write. This option allows you to add files to the disk image after it's created OR choose Read-Only for faster disk image creation (this type of disk image can't be written to)
If you want to encrypt the Disk Image, select that option–this adds a lot of time into creating a Disk Image
Click Save, then click Done
We don't recommend restoring this Disk Image to your Mac after erasing and reformatting your HD using Disk Utility and the Edit > Restore function.
Rather, it's best to restore your files and folders manually. So if you didn't back up your Mac, creating a Disk Image might just save all your precious data!
Of course, moving forward try to create a backup regularly, using Time Machine is a great option that requires little action or remembering!
See the content of Your Disk Image
Double-click the disk image on your desktop or in a Finder window
Then double-click the opened disk image to see its contents
Manually move and copy contents to your new HD
8. Run Apple Diagnostics or Apple Hardware Test!
Disconnect all external devices except keyboard, mouse, display, Ethernet connection (if applicable.) If you don't disconnect all devices, you might see an error message when running the test
Make sure that your Mac is on a hard, flat, stable, well-ventilated work surface
Shut down your Mac
Turn on your Mac and immediately press and hold the D key. Maintain this hold until you see the Apple Diagnostics or Apple Hardware Test's icon on-screen, then release

Or  hold down Option-D at startup to startup from the Apple Hardware Test over the Internet

Select your language and click the right arrow or return key
To test, tap the Test button, press T, or press Return

Select "Perform extended testing" to run a more thorough test. The extended test takes longer to complete

When the test finishes, your test results appear in the lower-right
To quit the Apple Hardware Test, click Restart or Shut Down at the bottom of the window
Some older Macs with startup disk's that don't contain AHT automatically startup the Apple Hardware Test over the Internet.
If you're using OS X Lion 10.7 or earlier and can't get AHT to start, locate the OS X installation disc named "Applications Install Disc 2."
Insert the disc in your internal CD/DVD drive or external SuperDrive before following the steps above.
If using a MacBook Air (Late 2010), plug the MacBook Air Software Reinstall thumb drive into your USB port before following the steps above.
No Time? Check out our Step-by-Step Video Tutorial
Follow along with the video or use the video and article to deep dive into your Mac's startup issues.
Reader Tips 
A reader of AppleToolBox unplugged the power cord from the MacBook and turned on the blank screen and let just the battery run down completely. After plugging it back into the power source, within 1 hour, the MacBook came on by itself..now white screen. Problem solved!
I used Target Disk Mode to boot from another Mac's drive using Startup Manager. Connect both Macs via FireWire or Thunderbolt, so that your problem Mac appears as an external hard disk on the working normally Mac. In addition to troubleshooting, Target Disk Mode also quickly transfers important files fast–so you don't lose anything of value
As a last-ditch effort, try disconnecting the hard drive. For some reason, when your Mac's hard drive (or solid-state drive) dies, selecting a boot disk is virtually impossible! That's often why you get stuck on that Mac white screen of death. If you're up for it, try removing the hard drive cable that connects the HD to the motherboard. I found that after disconnecting this cable, I could then access the select disk screen and then change my Mac's boot order so I could boot from a bootable USB installer for macOS (or OS X)
John covered his older MacBook with a blanket for 30 minutes to let it heat up. He thought the problem was the MacBook's GPU. So let it heat up and switch to the Integrated Graphics. After 30 minutes or so, he turned it off and then back on. And it worked!
One Apple Discussions user reports that after trying all of the solutions here using my Apple-branded Mac keyboard, I attached a Windows keyboard.  After finding the windows key equivalents for the Mac keyboards,  I pushed CONTROL+U U, and the recovery screen appeared.
What worked for me was holding the Option + N keys when restarting.  That starts up from a NetBoot server using the default boot image. Strangely after that, the login screen was no longer pixelated and worked just fine. So try booting up using Option+N.
Unplug your MacBook's power cord, leave your MacBook ON, and let the battery run down completely. Then, plug it back in on the power source and let the computer naturally start-up when the power is sufficient. It worked for me!
Try connecting your mac to another mac to check on its status by using Target Disk mode.  Target Disk Mode lets you share files between two Mac computers with FireWire, Thunderbolt 2, USB-C, or Thunderbolt 3 (USB-C) ports. It's worth a try using target disk mode to connect a working computer to the computer that isn't working, but you need to get files from it.  Just connect your two computers with a FireWire, Thunderbolt, or USB-C cable. Shut down or power off the computer that's giving you trouble, connect the two computers with the cable, fully boot up the second Mac, AND then start up the problem Mac up while holding down the T key. If you're successful, the problem Mac appears as a disk icon on the desktop of the other computer. Double-click the disk to open it and browse the files on that machine. If that worked, try transferring files by dragging them to or from the disk. When done, eject the disk by dragging its icon to the Trash. Shut down both computers and disconnect the cable.
Obsessed with tech since the early arrival of A/UX on Apple, Sudz (SK) is responsible for the original editorial direction of AppleToolBox. He is based out of Los Angeles, CA.
Sudz specializes in covering all things macOS, having reviewed dozens of OS X and macOS developments over the years.
In a former life, Sudz worked helping Fortune 100 companies with their technology and business transformation aspirations.