After updating to the latest version of macOS, some readers report problems with their macOS app store updates page.  Apparently, the app store shows needed updates, but when clicking on the updates icon, it tells you "No Updates Available."
But the app store badge continues to show needed updates.  So there seems to be a disconnect between the app store badge and the app store updates page.  And it's rather infuriating! 
Luckily, we have a couple of fixes that seem to do the trick for this macOS app store updates issue!
First of all, problems like this often occur in the hours and days following the release of a new macOS update.  These requests to update inundate Apple Servers.
And often, the servers just can't keep up.  Consequently, your computer shows a disconnect between what is actually needing updates versus what is already updated.
In this case, your applications are up to date, but the badge is indicating updates are needed still appears.  These are called ghost updates.
Alternatively, for some unknown reason, your software does indeed need updating, but the app store is not making those updates available for download even though it shows a badge indicating updates are needed.
So your app store shows you have some updates. But when you click the tab, it doesn't show any update button or even indicates which apps need updates.  Another disconnect!  Ugh…
If your issues are that the app store is blank (nada, nothing), then check out this post.
So let's get to it!
The First Rule of Apple's Thumb–Try a Restart
Before you spend a lot of time trying to fix your macOS app store updates issue, let's shut down and then power back up.
Sometimes, performing this simple action resets the app store, so it recognizes what needs updates and what is currently up-to-date.
So give this one a try and shut down then power back up.  
Best practice is to fully shut down and NOT restart
Why?  Well, a shutdown powers down your computer almost entirely and only starts the operating system again when you press the power button.
A shutdown dumps everything and boots from an entirely zeroed state.  All processes are released and reinitiated from scratch. If there is anything residual in any cache, it's overwritten when you power back on.
On the other hand, a restart simply ends your session in macOS and then reloads the operating system.  Restarts clear some caches such as processor hard drive and memory.
So that's the short version on why we recommend shutting down versus restarting in this particular case.
If macOS app Store Updates Continue Not Showing Up
So if shutting down did nothing for you, and you continue to see badges indicating updates are needed, take a look at your System Preferences for the app store.
Go to System Preferences and select the app store, turn on Automatically check for updates and checkmark ON all the options.
This includes download, install app updates, install macOS updates, and install system.
Once selected, click on the button "Check Now." See if making changes to your System Prefs makes a difference and solves your issues.
Check app Store Purchases
If changing the System Prefs didn't work for you, let's check your app store for Purchased.
With the app store open, select the Purchased icon.  You may need to sign in with your Apple ID and password to view all your previous purchases.
Often going to the "Purchases" tab reveals that you're logged out of the store somehow.
And it asks you to log in again. Once you do that, you'll be able to download updates.
Try the Manual Method
Look closely at your purchased apps and see if you can update the apps from there.  This is considered the manual update method.
So, unfortunately, updating apps via purchased page is done one at a time, but this strategy updates any app that truly needs one.
Try updating just one app via the App Store Purchased page.
Some readers report that after manually updating one app, the remaining apps populate as normal in Updates window. Go figure!
Check Featured
Similar to your purchased apps, with app store open select the Featured icon.  Then locate your apps on this Featured page.
Check and see if any of your apps have an update button underneath them. If so, update these apps from there.
You may discover that after updating one app from the Featured page that any remaining apps needing updates show up in the Updates window as normal.  If so, update from that window.
Download and Install a Combo Update
A combo update contains all of the changes since the original release of a major macOS or OS X version. Combo updates often fix problems with previous updates because they are full versions of the software, not just updates (called deltas.)
Combo updates actually replace most of your operating software with a fresh version. But they do not overwrite or remove any of your user's data and information.
Update Your Mac With a Combo Update
To locate the combo update for your Mac, visit Apple's Support website and type in the Search Bar the word Combo Update followed by the macOS or OS X version you want. 
Then in the search results, locate the download for that combo update for the version you want.
So, for example, you want the combo update for macOS High Sierra
In the search bar, type combo update macOS High Sierra
Then scan the search results for download macOS High Sierra Combo Update
Tap or click to open that result
Select the Download button and follow all on-screen instructions to save the update and install it 
Alternatively, take a look at Apple's Downloads page and locate the combo update there.
Use Terminal for Checking macOS app Store Updates
The terminal is not for the faint of heart but the courageous.
So, use this method with caution and only if you feel comfortable.  And remember that all terminal commands require administrator privileges and you must know and enter your admin password.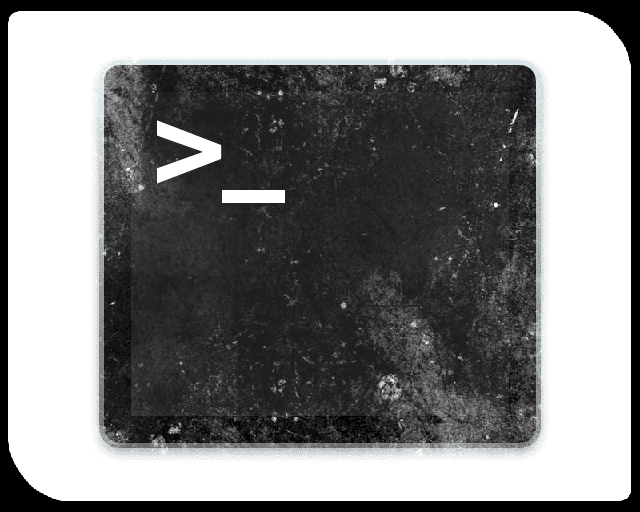 Open a terminal window and try the following command in the terminal to download and install updates available for your mac.
This command downloads and installs all available updates.
sudo softwareupdate -ia
The caret does not move at all as you type and is not replaced by "*" per character of your password.  Don't worry when you don't see it move; it's totally normal.   You get a message "Finding available software."
After a few moments or minutes, a message appears letting you know what software has updates available.
Finding available software Software Update found the following new or updated software:

If Terminal locates any software updates, the following command updates all available updates
sudo softwareupdate --install --all
Find Out What Your app Store Thinks You Need
Terminal also helps to uncover what the app store THINKS needs updating.
So if you are still stuck with your macOS app store updates not showing up, let's try another terminal command.
defaults read com.apple.appstore


Take Finder for a Spin
Finder is our friend, so let's ask it to help us out on this one by clearing the app store cache. Just remember to backup before you delete any files.
Delete App Store Cache
Go to Finder and press

⌘

+ Shift + G or select the Go menu and choose Go To Folder
Type in ~/Library/Caches/

Find the folder com.apple.appstore
Delete this folder (com.apple.appstore)

Again, go to Finder and press

⌘

+ Shift + G or select the Go menu and choose Go To Folder
Type in /private/var/folders

 Open each of these folders and each subfolder until you find the folder com.apple.appstore
Delete this folder

Restart your Mac
Delete App Store Preferences
Go to Finder and press

⌘

+ Shift + G or select the Go menu and choose Go To Folder
Type in ~/Library/Preferences/com

Find the file com.apple.appstore.plist
Delete this file (com.apple.appstore.plist)

Again, go to Finder and press

⌘

+ Shift + G or select the Go menu and choose Go To Folder
Type in ~/Library/Preferences/com

Find the file com.apple.storeagent.plist
Delete this file (com.apple.storeagent.plist)
If you do not have this file move to step 7

Restart your Mac
Summary
When your app store gets a little gaga, it drives us really, really bonkers!  Hopefully one of our methods helped you update your apps or removed your ghost updates so that all is well in your macOS world.
And no more annoying badges prompting you to look just one more time at the app store Updates page.
We love to update our software as soon as an upgrade is available.  But sometimes it pays to wait a few days or weeks before updating, so all the kinks are worked out and connecting to Apple Servers when demand is down (usually a week or so after an update is released.)
Spending time troubleshooting does reap some rewards–you certainly get to know a few things about your Mac.
But time is money and troubleshooting requires patience.  So next time you, think before you jump on the update immediately bandwagon.
Decide beforehand, so you're prepared if things happen…
And of course, always always backup before you do any major update to your iOS, preferably following our 2X2 rule (2 local and 2 remote backups.)
And lastly, if you discovered some other ways to deal with these issues, keep us in the loop and share in the comments.  We love to share and learn from you all.
For most of her professional life, Amanda Elizabeth (Liz for short) trained all sorts of folks on how to use media as a tool to tell their own unique stories. She knows a thing or two about teaching others and creating how-to guides!
Her clients include Edutopia, Scribe Video Center, Third Path Institute, Bracket, The Philadelphia Museum of Art, and the Big Picture Alliance.
Elizabeth received her Master of Fine Arts degree in media making from Temple University, where she also taught undergrads as an adjunct faculty member in their department of Film and Media Arts.