Most people think of iMessage only on cell phones, but the macOS also allows you to receive text messages on newer versions. However, getting texts to your computer while trying to get work done can end up being more distracting than helpful at times. Conversely, you may want to enable the feature. So below we'll go into disable text on your computer, but not your phone.
Enabling and Disabling iMessage on your Mac
To turn messages on or off:
Click the Go menu at the top left of the screen.
Click on Applications.
Scroll until you see the Messages app.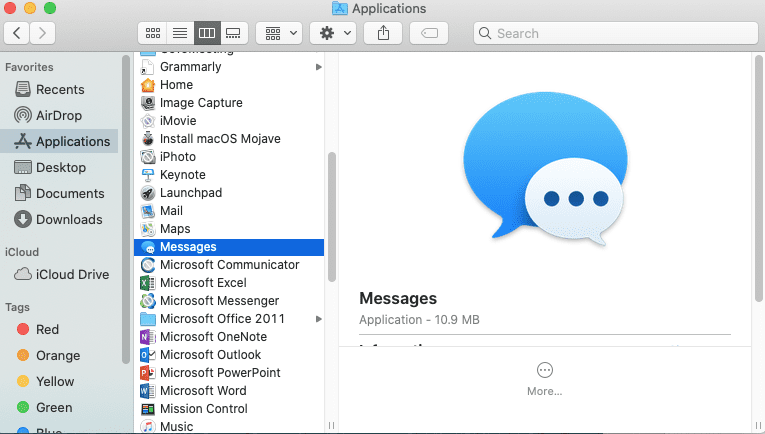 Double click it to open it.
You should see an iMessage option at the top of the window if your Mac OS is new enough. Click on iMessage.
Near the top of the window, there is an option that reads Enable Messages in iCloud. Check the box if you want iMessage enabled and de-select the box if you want iMessage disabled.
You'll also have to go to Notifications & Focus in the Systems Preferences menu. (Located in the menu when you select the Apple Icon).
Select Messages in the side menu.
Turn the toggle to on or off depending on if you want the message notifications to appear.
Now you can either receive or ignore your messages on your Mac!