Photography is an enjoyable hobby, and you'll want to think about how you can make your pictures look better as you gain more experience. Many photographers eventually choose image-editing software, such as Adobe Lightroom and Photoshop.
Related Reading:
Photoshop Express is perhaps the most powerful iOS photo editing app; in addition to your iPhone, it's also available on iPad. Moreover, the app is free to download and use – even if you don't have a paid Adobe Creative Cloud subscription.
Since Photoshop Express has several tools to choose from, knowing the most important ones is a good idea. This article will show you the key tools in Adobe Photoshop Express and how to use them.
Download Photoshop Express for iOS
Contrast
Contrast is the difference between brights and darks in your photo. If you're going for a moody look, you'll want to consider increasing how much of it appears in your photo. And on the flip side, reducing contrast is better for a picture where you're looking for a flatter tone.
Tweaking the contrast in your images on Photoshop Express is simple. First, you'll need to go to Adjustments and select Light. From there, you can decide whether you want to edit the contrast in the subject or your background.
To change the contrast in your picture on Photoshop Express, move the slider to the right if you want to add more. To remove contrast, move your slider further to the left.
Exposure
Exposure is one of the most crucial elements in photography. You can adjust the exposure directly in your camera while taking a photo, but doing so in post-production will allow you to keep more of the detail in your picture.
Regardless of whether you want to brighten or darken your photo, doing so with Photoshop Express on iOS is easy. Like Contrast, you'll need to go to Adjustments > Light.
Exposure is the first tab available in this section. Increase the exposure by moving it to the right, and slide it to the left for the opposite effect.
Looks
Basic editing is a useful starting point when altering your images in Photoshop Express. But to truly customize everything, you'll want to add a couple of additional touches. You will find a wide selection of special effects in the Looks section.
Some of the effects you can add include Matte, HDR, and warmer tones. You can also adjust the white balance in your image and perform several other actions.
If you've created a look that you think you might later want to use on other editing projects, you can save it. All you need to do is go to My Looks > Add and give it a name.
Heal
Sometimes, you'll see annoyances that you would rather were not in your image – such as spots. In Photoshop Express for iOS, you have several tools to remove these under the Heal section.
You will find two tabs: Basic and Advanced. With Basic, you can tap anywhere on your picture to remove spots you might see. And in the Advanced section, you have plenty of other tools at your disposal. For example, you can adjust the opacity and change how big the circle is for editing.
Eyes
If you've taken pictures of another person or animal or want to edit a selfie, Photoshop Express has a handy tool called Eyes. With this, you can remove the red eyes that you see by going to Red Eye and selecting Auto Detect & Correct. Alternatively, you can directly select the eyes with your hand.
To make corrections to the eyes for your pets, you can go to the Pet Eye tab and select this part of their body to remove any issues you see.
Photoshop Express also lets you add different eyes by going to the Replace Eyes section. You can scroll through several options.
HSL
When editing the colors in your photos, HSL – also known as hue, saturation, luminance – is the best starting point. Here, you can edit how every part of your photo looks – and it's also possible to edit specific colors.
You'll see the different colors you can choose from in the bottom left-hand corner. Once you've selected one, only sections of the image that meet the required criteria will be edited. You can switch between hue, saturation, and luminance on the right-hand side of your app.
Split Tone
Before color grading was introduced to Adobe Lightroom, split toning was one of the best ways to adjust how your pictures looked and felt. And in Photoshop Express for iOS, you can still use the tool to dramatically change the colors in your highlights and shadows.
When you use the Split Tone tool, you can move the two circles across to add more hue and saturation to your picture. The main difference between split toning and the color grading you'll see on Lightroom is that you cannot use the former to adjust mid-tones.
To access Split Tone on Photoshop Express, go to Adjustments > Split Tone.
Clarity
If you want to add a little more detail to your picture, Clarity is one of the best tools to use in Photoshop Express. Sliding to the right will add more of it to your photo, whereas moving to the left will remove clarity.
Clarity is useful in several situations, such as trying to make the architecture in your picture look more lifelike. However, remember to only use it in moderation; it's very easy to take things too far, and the results when you do so are far from optimal.
To access this particular feature, go to Adjustments > Effects > Clarity.
Temperature
Depending on the look you're going for, changing the temperature can help the colors look more accurate in your photo. If you move the slider to the right, you'll add more warmth – and your picture will look more yellow. On the flip side, moving it to the left will add more blues and give the image a colder look.
Accessing the Temperature slider is straightforward. All you have to do is go to Adjustments > Colors > Temperature.
Adobe Photoshop Express Is a Powerful Free Tool for Your iPhone and iPad
If you want to edit your photos on the go, Photoshop Express for iOS is arguably the best tool you can use. You will find several excellent features to take advantage of, and importing files from your smartphone or tablet requires little effort. You can change colors, sharpness, and much more.
Photoshop Express is also ideal for quickly resizing pictures and adding special graphics and text. Now you know how to use the app, all that's left for you to do is sign up for an Adobe account and get the ball rolling.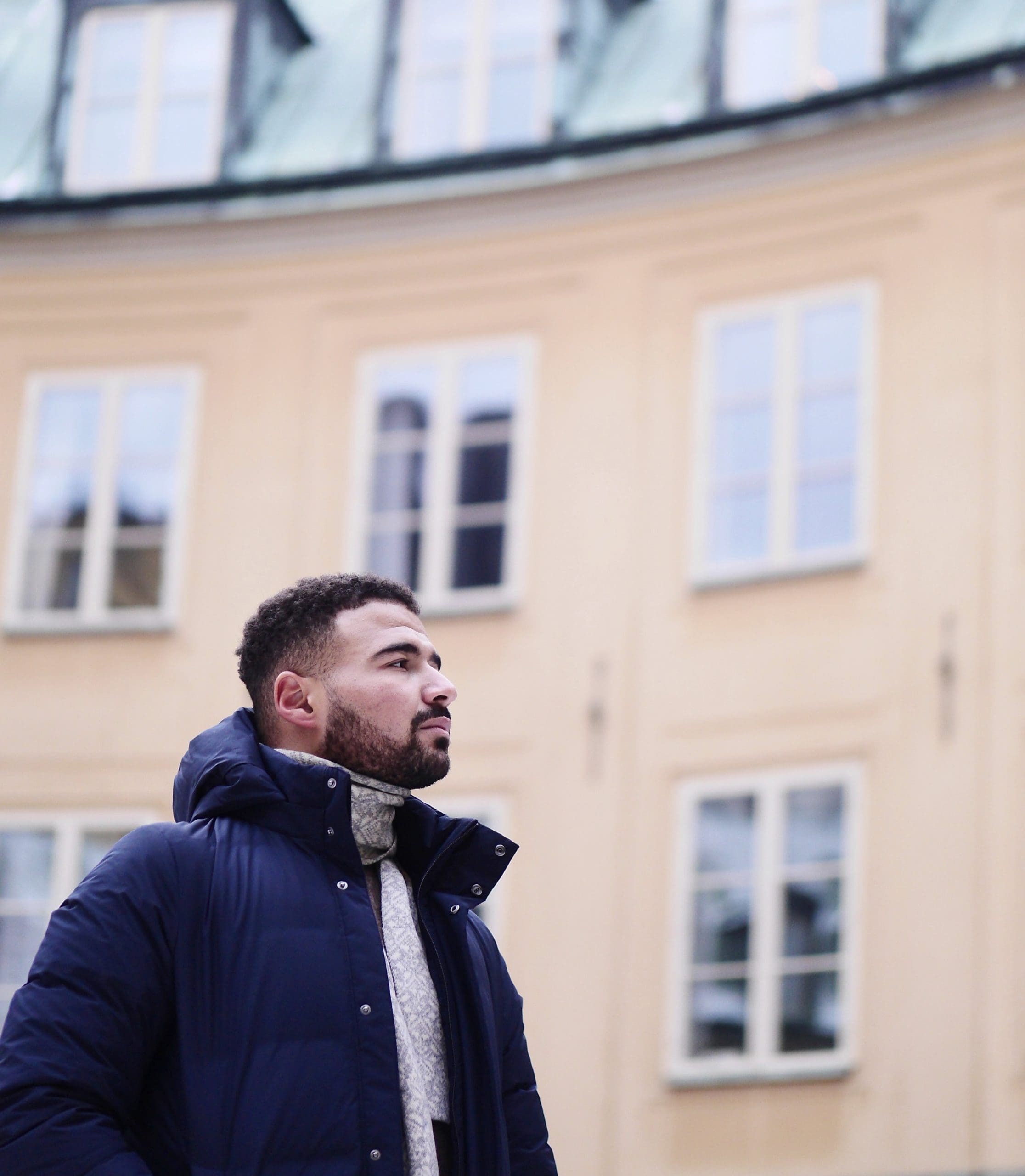 Danny is a freelance writer who has been using Apple products for over a decade. He's written for some of the largest technology publications on the web and previously worked as an in-house writer before carving his own route. Danny grew up in the UK, but now writes about tech from his Scandinavian base.