There's always a difficult decision to make when you have a piece of technology that's too old to use the latest software or is starting to fail. Do you throw away your old Mac? If so, where are you supposed to throw it away? There are always so many considerations when you want to upgrade your device, but you don't exactly know the best way to do so. If you're someone who's enjoyed Apple products for the past few decades, you might even have a few versions of old Macs, iMacs, iPhones, and iPads. If you have some devices lying around, you might want to look into what to do with your old Mac. Below we'll provide you with a few options.
Related Reading:
Why Is Throwing Away a Mac Bad?
All electronic waste has an extremely harmful effect on the environment, especially when someone less fortunate might still be able to use it. Unfortunately, some pieces of technology don't have a long lifespan, meaning that they're destined for landfill only a few years after they've been used for the first time. Many accused Apple of employing these same wasteful habits, seeing as the company pushes a new iPhone, iPad, or Mac yearly, but the company has made large strides in its sustainability efforts in recent years. If you're wondering what to do with your old Mac, you have a few options depending on its usability and condition.
What To Do With Your Old Mac
If you have a Mac that you don't use anymore, here's what to do with your old Mac:
Donate Your Mac
If you enjoy altruism, you might choose to donate your Mac to a charity or foundation. Many institutions accept technology donations so that they can provide schools and underprivileged areas with the opportunity to take advantage of them. These institutions vary by town, state, and country, so do a quick search to see which organizations might be able to accept your donation. If you had no intention of selling the device, or if it's too old to have any value in a trade-in, then donating it makes you feel great.
Trade or Sell It
Apple has a comprehensive trade-in scheme that you can take advantage of if you want a discount for your next purchase. The older your device is and the worse condition it's in means you get less money, but something is better than nothing. Some Macs, if in great condition, can give you a pretty hefty discount. Some outlets and retailers may also have a trade-in program, like Best Buy, SellYourMac, or other local stores. Here are the trade-in values Apple provides (dependent on the device's condition):
MacBook: $100
Mac mini: $305
MacBook Air: $440
iMac: $530
iMac Pro: $600
MacBook Pro: $630
Mac Pro: $1250
Alternatively, you can try selling your device on various reselling platforms like eBay, Craigslist, Facebook Marketplace, or a local online forum. You'll have to negotiate your own prices, so you'll probably have more success selling your device if you drop the prices generously. You could also trade your Mac for something else, depending on how you haggle.
Recycle It With Apple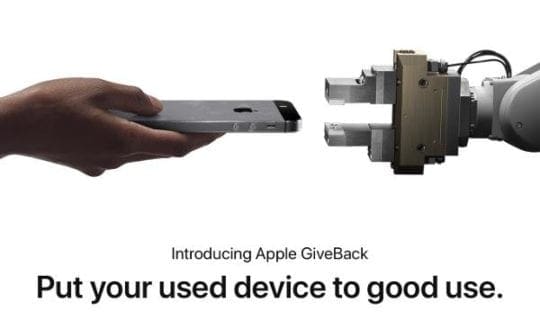 Apple also has a pretty good recycling scheme for its Macs. There are many parts of a Mac you can recycle, such as RAM, video cards, storage, webcam, and more. By throwing an old Mac in the trash, you create a huge hazardous risk, as the batteries can (and will) catch on fire. Also, technological items include heavy metals that seep into the soil when placed in a landfill. Once in the landfill, they don't decompose and would require incineration, which releases more toxic chemicals into the air. So, if you want to know what to do with your old Mac that has no value, you can hand it over to Apple to recycle responsibly.
Use It As a Chromebook
If you just want to experiment a little with your old Mac, you could go for something completely left-field and use it as a Chromebook. Since Chromebooks are browser-based operating systems, they don't require that much operating power to function well. In fact, you only need 16 GB of storage space and 4 GB of RAM, since everything in a Chromebook is stored in the Cloud. If you're interested in making your Mac into a Chromebook, you can download ChromeOS Flex and get started. Simply follow these instructions. These Macs can support ChromeOS Flex:
MacBook: Mid-2010 version or later
iMac: Mid-2010 version or later
MacBook Air: From 2012 and on
MacBook Pro: From 2012 and on
Mac mini: Late 2014 and later
Use Your Mac as a Dedicated Media Player
There's no harm in using your Mac in a one-dimensional way. The modern household has plenty of devices with large screens, and some people even enjoy watching their favorite shows and movies on an iPad due to its relatively impressive sound system and image quality. However, if you have a bunch of different people wanting to watch their own stuff at home and not enough screens to go around, your old Mac could serve that purpose. Simply set it to factory settings and use the device as a media player only. It won't require any processing power as you'd just be accessing a streaming website and watching content on it.