A lot of people want to read their books when there is no internet connection (Wi-Fi or cellular), like on an airplane. iDevices have a feature called "airplane mode" which disables internet connections. So the question is this: can you read your books when there is no internet connectivity available (e.g., airplane mode is turned on)?. The answer is yes. You can read the books that you download to your bookshelf.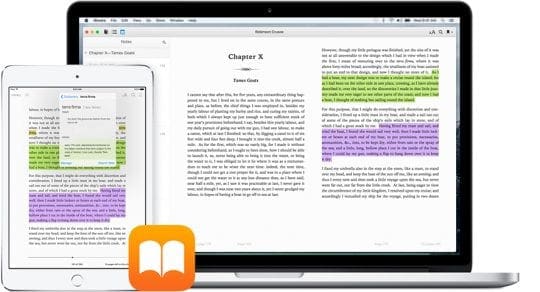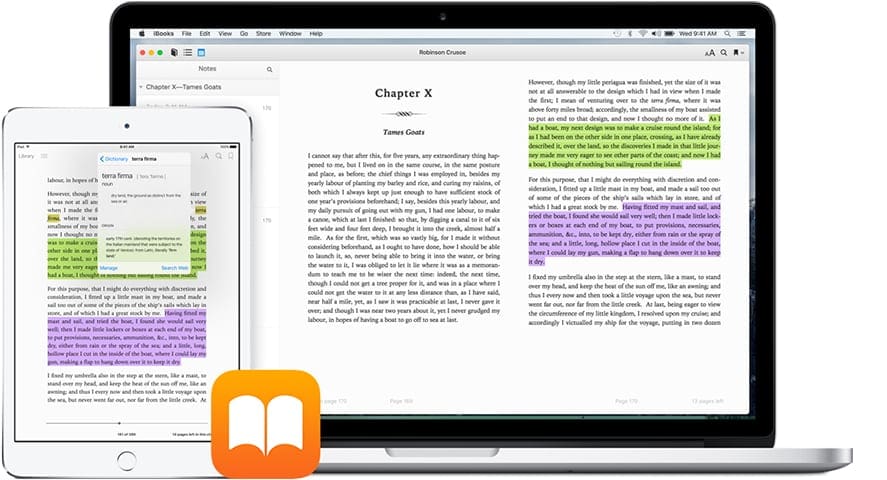 Related Articles
Find Your Books 
Open iBooks and navigate to the My Books tab at the bottom and look for the download button (cloud with downwards arrow) next to the book's name or in the upper-right corner of the book itself. Tap on that download button and see if your book downloads to your device.
Not Seeing Download Button?
If no download button is available, try deleting the book(s) and re-downloading them to your device. Go to iBooks > My Books > Tap Select > Choose the book to delete > Tap Delete > confirm Remove Download and then tap the iCloud button to download the book again. 
To check if the book downloaded, turn WiFi and Cellular Data off and see if the book appears in iBooks for offline reading.
No Space for Downloading Books?
If there's limited space available on your device, preventing you from downloading your book(s), a message displays letting you know that your Storage is Almost Full. To download your books for offline reading, you need to free up space to store those books.
Still Not Able to Download Books for Offline Reading?
Check your connection

Settings > Wi-Fi. Try toggling Wi-Fi off and back on or choose a different network
Turn on Cellular Data (Settings > Cellular > Cellular Data) AND turn it on in iBooks (Settings > iBooks > Cellular Data)

Close iBooks App

Close your iBooks app by double-clicking the home button and swiping up on the iBooks app preview

Download a free book

Open iBooks
Tap the Search Tab
Type in free books for adults (or children)
Select a book
Tap Get
See if this jump starts all your other iBook downloads

Update Apps

Go to App Store and check if any updates are available
If so, Update All

Restart Your Device

Press and hold the power button and swipe off then power up
Go to Settings > General > Shutdown and then power back up

Force Restart Your Device

On an iPhone 6S or below plus all iPads & iPod Touches, press Home and Power at the same time until you see the Apple logo
For iPhone 7 or iPhone 7 Plus: Press and hold both the Side and Volume Down buttons for at least 10 seconds, until you see the Apple logo
On an iPhone X or iPhone 8 or iPhone 8 Plus: Press and quickly release the Volume Up button. Then press and quickly release the Volume Down button. Finally, press and hold the Side button until you see the Apple logo

Update to the latest iOS version
Sign out and back into iTunes and your Apple ID

Settings > Apple ID Profile>  iTunes & App Store
Tap Apple ID and sign out
Sign back in

Check the Date & Time

Go to Settings > General > Date&Time
Choose Set Automatically. Or if already toggled ON, toggle it off, wait 20 seconds, and toggle back on

Reset Network Settings

Go to Settings > General > Reset > Reset Network Settings
This action removes any stored WIFI passcodes, so make sure you have those available to enter it again
Related: