Apple Books is an excellent place to keep all of your PDFs and books in one place on your device. You can access them whenever you want, and the app also has several customization settings. But unfortunately, some users encounter issues where their content is missing after a software update.
Related Reading:
Today, we'll show you some of the different methods you can try to get your books back.
Quick Tips
Follow these quick tips to get Apple Books (iBooks) working again after an update.
Check your Apple ID or sign in with your Apple ID.
Turn on both Books and iCloud Drive in iCloud Settings for your Apple ID.
Make sure you enable iCloud Drive and Reading Now in Settings > Books. Then, check that iCloud Drive is toggled on.
Toggle Books on in iCloud settings (or toggle off, then on).
Open Apple Books on another iDevice or a Mac (if available); see if this forces a sync.
Offload the Books app and then reinstall it.
Force restart your device.
Disable sync settings.
Step 1: Verify Your Apple ID
It sounds simple enough, but sometimes, we sign in with a different Apple ID or let someone else use our device who signed in with their own Apple ID.
So check your Apple ID first by going to the Settings app and making sure the Apple ID listed is indeed the one where your Apple Books should be! When you open the Settings app, you should see your name appear at the top of the screen.
Step 2: Sign Out and Back Into Your Apple ID
What happens if you've verified that your Apple ID is correct, but you still can't see your books? The next thing you can try is to sign out and back into your Apple ID account. Doing so is very simple:
Go to Settings > Apple ID.
Select Sign Out at the bottom of the next window.
Sign back in with your Apple ID details.
Step 3: Check Your Synchronization Settings
In addition to checking your Apple ID settings, you should have a look at whether Apple Books has the correct sync settings. Here are the steps you should follow to do that:
Go to Settings > Apple ID and select iCloud.
Under Apps Using iCloud, tap Show All if you don't see Apple Books shortlisted.
Scroll down until you see Books. Make sure that the toggle next to this app is green, which indicates that syncing is switched on.
After toggling your iCloud settings, you should then go into Settings > Books > Syncing. Toggle both Reading Now and iCloud Drive on.
Check That Your Books Aren't Hidden
Hidden books don't appear in your library or in iCloud. Check for any books that you may have hidden, either by choice or by accident, by following these instructions.
Open the Books app and Reading Now.
Tap on your profile icon or picture.
Select Manage Hidden Purchases.
If asked, sign in with your Apple ID.
Find the item(s) that you want to unhide and tap Unhide next to the item.
Step 3: Force Books to Resync With iCloud
After hiding your books, you should go back to Settings > iCloud > Books. Move the toggle off again. Then, turn your device off and on again — before toggling syncing back on.
Once you've done the above, go into the Books app and you should now see your hidden purchases appear again.
Step 4: Open Apple Books on Another Device or Mac
If you own several Apple devices, try opening Apple Books on another device.
Quite a few readers discovered that after opening Apple Books on another Apple device with Books (or iBooks) syncing turned on that their missing books and even PDFs reappeared!
Make sure you sign in to Books on your Mac or your additional iOS devices with the same Apple ID.
Step 5: Delete or Offload Apple Books
If books are still missing in Apple Books, try deleting or offloading the app. To offload Apple Books:
Go to Settings > General > iPhone/iPad Storage.
Select Books. You might need to tap Show All if you don't initially see the app, and you can also locate the program via the search bar.
Tap Offload App.
When the pop-up window appears, select Offload App again to confirm your decision.
To delete the app instead, tap and hold on Books before selecting Remove App. When you see the pop-up window, tap Delete App.
If you want to re-download an offloaded app, please refer to this guide:
To reinstall the deleted version of Books, go to the App Store and type Books — before tapping on the download icon.
Why Does Apple Books Open and Immediately Close?
If your Books app refuses to stay open, first follow the advice to offload iBooks from your iDevice. Then, reinstall it and try again. If that doesn't work, you can perform a forced restart on your device.
How to Perform a Forced Restart (iPhone)
On an iPhone 6S or below, plus all iPads with home buttons & iPod Touches: Press Home and Power at the same time until you see the Apple logo
For iPhone 7 or iPhone 7 Plus: Press and hold both the Side and Volume Down buttons for at least 10 seconds, until you see the Apple logo 
On an iPad with no home button and iPhone 8 or above: Press and quickly release the Volume Up button. Then press and promptly release the Volume Down button. Finally, press and hold the Side button until you see the Apple logo 
How to Perform a Forced Restart (iPad)
Please refer to this guide on Apple's website to perform a forced restart on your iPad:
Disable Books Sync Settings
A few readers report that disabling the iBooks Setting Sync Bookmarks and Notes solves this issue. Simply go back into Settings > Books > Syncing  and turn off Reading Now and iCloud Drive.
Now, try reopening the Apple Books app.
Unhappy With Your Apple Books App?
Consider leaving Apple feedback about your experience(s)! This feedback site is the best way to communicate what you think and your unique user experience to Apple's Development Team. You can also contact Apple Support if you still need assistance with Apple Books missing on your device.
What Worked for Our Readers?
Our readers have also been sharing what worked for them to get their books back.
Had to completely erase the device and restore everything. Took several hours but it finally worked!
Turn on iCloud Drive for Books in Settings > Books > iCloud Drive. Then in iCloud settings make sure iCloud Drive is on, and Books is on via Settings > Apple ID Profile> iCloud > Scroll Down and check that both iCloud Drive & Books are enabled (green). If you have multiple devices, perform these checks on each device connected with the same Apple ID.
I opened Apple Books on my iMac and then everything automatically appeared back on my phone.
What worked for me, was, plainly, reinstalling the app. I had no idea, or at least forgot, that it was one of the many apps I chose to 'offload' when I was updating an app that needed an unprecedented amount of space.
Books > Reading Now > (Profile Icon) > Manage Hidden Purchases was the magic spot… all my hidden PDFs appeared.
Apple Books Missing on Your Device? Try These Fixes
Many people use Apple Books to keep useful PDFs and to also read their favorite books from their devices. So, you'll want to fix the problem of Apple Books and some of your titles missing on your device as soon as possible. Thankfully, there are typically several solutions — and each of these is very easy to implement.
We hope that these tips helped you get back on track. As always, let us know what worked for you in the comments section!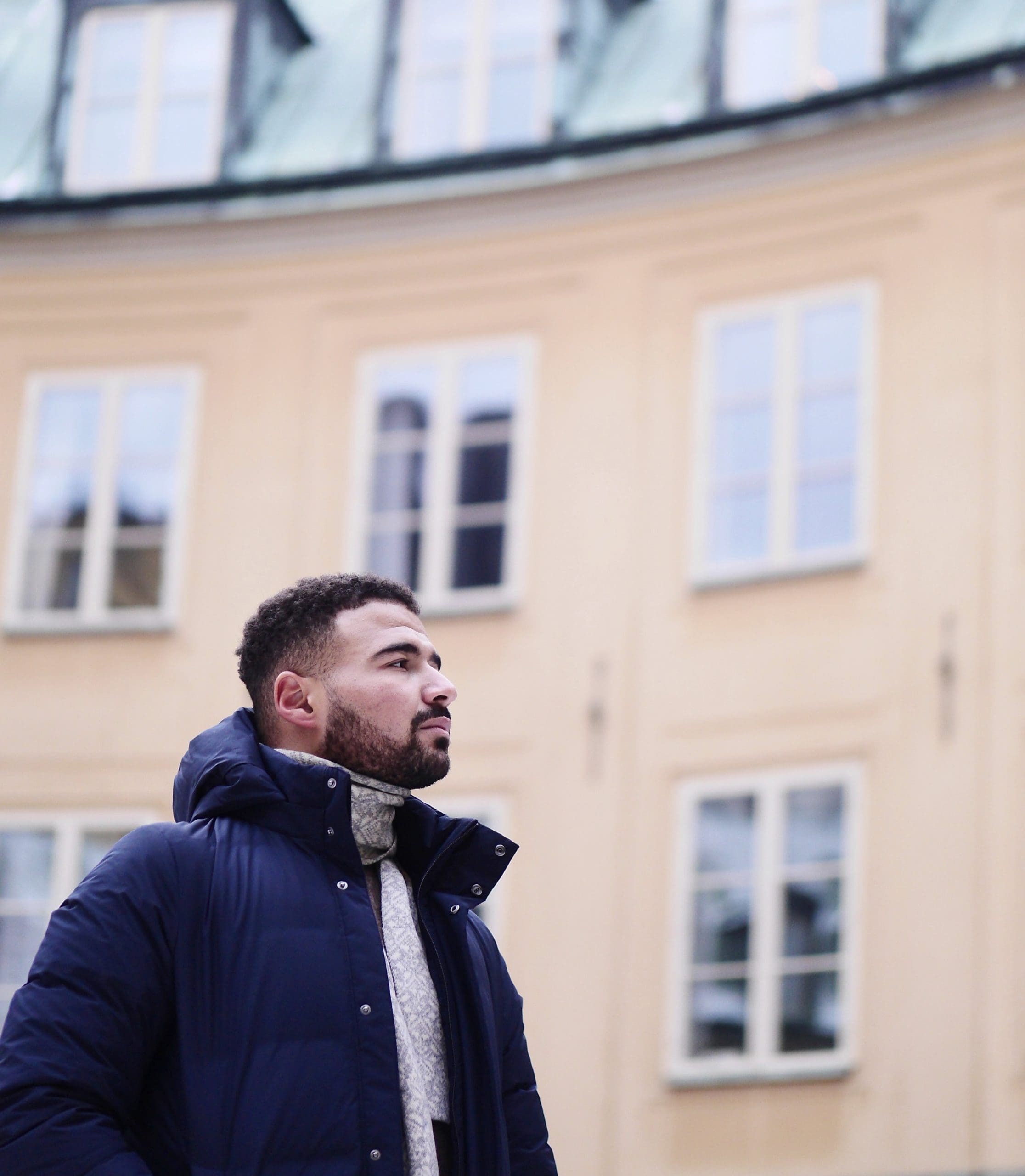 Danny has been a professional writer since graduating from university in 2016, but he's been writing online for over a decade. He has been intrigued by Apple products ever since getting an iPod Shuffle in 2008 and particularly enjoys writing about iPhones and iPads. Danny prides himself on making complex topics easy to understand. In his spare time, he's a keen photographer.