We are hoping that you followed Apple's advice and performed a backup before you upgraded your iOS to the latest available version. If you notice that your Books/iBooks are missing after the most recent upgrade, this short article helps you in recovering your items.
This article shows you step by step in how to recover your missing content using iCloud. If you happen to backup your Books/iBooks content using iTunes on your computer, you can try to restore the content from your iTunes backup and ignore the rest of this article.
Quick tips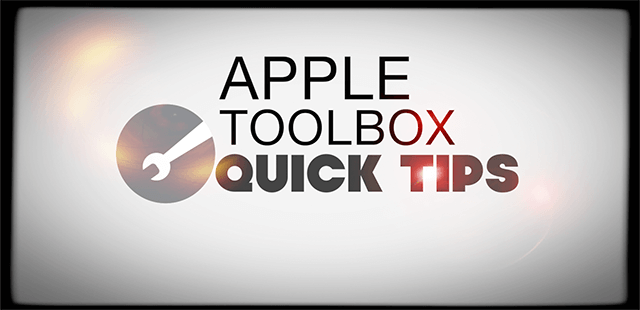 Follow these quick tips to get Apple Books (iBooks) working again after an update
Check your Apple ID or sign in with your Apple ID
Turn on both Books and iCloud Drive in iCloud Settings for your Apple ID
Make sure you enable iCloud Drive and Reading Now in Settings > Books and check that iCloud Drive is toggled on
Toggle Books on in iCloud settings (or toggle off, then on)
Open Apple Books on another iDevice or a Mac (if available)–see if this forces a sync
Offload the Books app and then reinstall it
Force restart your device
Disable sync settings
RELATED ARTICLES
iBooks Now Called Apple Books 
If you use iOS 12 or later, Apple renamed iBooks to Apple Books (or simply Books)–it's the same app just with a different name!
Locate All Your Books and Your Old Content!
Wondering how to get access to all your books, pdfs, and other documents that were stored in iBooks?
Find your old Books content by clicking on the Library tab at the foot of Apple Books App interface. 
Apple Books or iBooks Missing After the Latest Upgrade, Steps to Recover
Verify your Apple ID
It sounds simple enough, but sometimes we sign in with a different Apple ID or let someone else use our device who signed in with their own Apple ID.
So check your Apple ID first by going to the Settings App and making sure the Apple ID listed is indeed the one where your Apple Books should be!
Check Sync Settings
There are a couple of places that house sync setting for Apple Books. So let's make sure those are enabled.
Go to Settings > Apple ID > iCloud > toggle on Books (iBooks) and toggle on iCloud Drive
Next, go to Settings > Books and toggle on both Reading Now and iCloud Drive
Check that your books aren't hidden
Hidden books don't appear in your library or in iCloud. So the first thing to do is check for any books that you may have hidden, either by choice or by accident.
Unhide books on an iPhone, iPad, or iPod
Open the Books app, then tap Reading Now
Tap the profile icon or your photo, then choose Manage Hidden Purchases
If asked, sign in with your Apple ID
Find the item(s) that you want to unhide and tap Unhide next to the item
Force Books to resync with iCloud
Tap on Settings > Apple ID Account Profile on your iPhone/iPad and make sure you are using the right Apple ID
Tap on iCloud and scroll down to the section with the heading 'APPS USING ICLOUD.'
Locate the Books/ iBooks icon here and switch it to the off position by tapping on the slider
Switch off and restart your iPad/iPhone
Tap on Settings >Account Profile >iCloud > Books (iBooks) and turn the setting to back "ON"
Open Settings > Books > and toggle on both Reading Now and iCloud Drive
Go to your home screen and launch your Books app. If you see a message asking you to confirm if you want to switch on iCloud, confirm that selection. You should now be able to see your missing books and pdfs on your Books app
Open Apple Books on another device or Mac
If you own several Apple devices, like iPads, iPods, or Macs, try opening Apple Books on another device.
Quite a few readers discovered that after opening Apple Books on another Apple device with Books (or iBooks) syncing turned on that their missing books and even PDFs reappeared!
Make sure you sign into Books on your Mac or your additional iOS devices with the same Apple ID.
Verify the Apple Books is syncing with iCloud:
On your Mac: Choose Apple menu  > System Preferences > iCloud. Toggle on iCloud Drive and click Options, then check the box for Books

In the Books app on your Mac, choose Books > Preferences > General and turn on Sync collections, bookmarks, and highlights across devices

On your iDevice: Go to Settings >Apple ID Profile > iCloud (or Settings > iCloud), toggle on iCloud Drive and Books. Then, go to Settings > Books and toggle on iCloud Drive
Check iBooks Storage on Your iDevice
To verify, tap on Settings >General >iPhone Storage.
Wait for a few seconds and then scroll down till you locate Books.
Tap on Books/iBooks and make sure that the 'Documents and Data' row shows actual storage usage.
This section indicates if your Books content was successfully downloaded to your iDevice. 
If you find that the documents and data show that the iPhone or iPad is using the device storage to store your content, but you are unable to see it in the Books app, you may also try to "Offload App" and then re-install the app.
It might sound counter-intuitive but sometimes deleting the app and then re-installing the app followed by download from iCloud can restore the missing content.
Find Your Apple Books Purchases
Open Apple Books App
Tap the Reading Now Tab at the bottom 
Tap Your Profile Icon in the upper-right corner 
Look for your content in  My Purchases and Family Purchases sections–and remember to unhide any purchases too! 
Locate Books Purchases
If you had previously purchased the books, you could open the Books/iBooks App, and on the bottom, there is a tab for 'purchased.'
Tap on this tab, and you will be able to re-download your prior purchases onto your device.
Please read Apple's guidance on syncing iBooks as this white paper has some additional tips from Apple.
If you forgot to back up the books and or cannot find it in your purchases, you may need to contact Apple and request them to allow you to re-download.
Books opens and then immediately closes?
If your Books app refuses to stay open, first follow the advice to offload iBooks from your iDevice.
This iOS 11+ feature removes the app BUT keeps all your Data & Documents on your device. When you reinstall, it also automatically updates the app to the latest version.
To offload, go to Settings > General > iPhone (iPad) Storage > and scroll down the list of apps until you find Books
Tap on Books and then tap Offload App 
Once completed, restart your device by pressing the power button
When restarted, return to that same Settings menu and this time press Reinstall App
After reinstalling, reboot your device again
Then check Books. If it's still causing trouble, offload the app again and do a forced restart

Once you offload Books, restart your device by pressing & holding the power button and sliding off
When your device restarts, return to that same Settings menu and press Reinstall App
After reinstalling, restart your device again
Then check Books. If it's still causing trouble, do another forced restart
Perform a Forced Restart
On an iPhone 6S or below plus all iPads with home buttons & iPod Touches, press Home and Power at the same time until you see the Apple logo
For iPhone 7 or iPhone 7 Plus: Press and hold both the Side and Volume Down buttons for at least 10 seconds, until you see the Apple logo 
On an iPad with no home button and iPhone 8 or above: Press and quickly release the Volume Up button. Then press and promptly release the Volume Down button. Finally, press and hold the Side button until you see the Apple logo 
Disable Books Sync Settings
A few readers report that disabling the iBooks Setting Sync Bookmarks and Notes solves this issue.
For Apple Books
Go to Settings > Books > Syncing > and turn off Reading Now & iCloud Drive
For iBooks
Go to Settings > iBooks > and toggle off Sync Bookmarks and Notes
Another suggestion is to toggle OFF Sync Collections, wait 20 seconds or so, and then toggle back on. Go to Settings > iBooks > and toggle off (and later on) Sync Collections
Then try opening Books/iBooks again.
Not Seeing iBooks in Safari or on the iOS Share Sheet? 
If you're used to using the option "Open in "for saving pdfs and files to Books or iBooks and now find it's missing from Safari after your latest iOS update, that's because the open in Books/iBooks option has slightly changed–it now uses the Share Button and is an option on your iOS Share Sheet! 
When working in Safari, look towards the bottom menu and to save a pdf or other file to Books/iBooks, press the Share Sheet button (the square with an up arrow) and then find Copy/Save to Books/iBooks in the action menu 
If you still don't see Books or iBooks, press the More… Button and see if there is a toggle for Books.
Unhappy With Apple's Update to iBooks and Apple Books?
Consider leaving Apple feedback about your experience(s)! This feedback site is the best way to communicate what you think and your unique user experience to Apple's Development Team.
Reader Tips 
This is the only solution that worked for me after updating to iOS 12.1. Had to completely erase the device and restore everything. Took several hours but it finally worked!
Turn on iCloud Drive for Books in Settings > Books > iCloud Drive. Then in iCloud settings make sure iCloud Drive is on, and Books is on via Settings > Apple ID Profile> iCloud > Scroll Down and check that both iCloud Drive & Books are enabled (green). If you have multiple devices, perform these checks on each device connected with the same Apple ID
Obsessed with tech since the early arrival of A/UX on Apple, Sudz (SK) is responsible for the original editorial direction of AppleToolBox. He is based out of Los Angeles, CA.
Sudz specializes in covering all things macOS, having reviewed dozens of OS X and macOS developments over the years.
In a former life, Sudz worked helping Fortune 100 companies with their technology and business transformation aspirations.