Over the past few years, privacy and security have become increasingly important for many online users. Alternative options that promise higher levels of protection in this aspect have become more prominent, including the mailing service ProtonMail. 
Related Reading: 
If you haven't used ProtonMail before but you're thinking about switching your email provider, doing some prior research is a good idea. This article will teach you the most important things you need to know about using the service on iOS, and we'll also show you how to sign up for an account. 
Can You Use ProtonMail on the Mail App? 
If you already use another email domain, such as Outlook or Gmail, you might use the Mail app. But if you want to switch to ProtonMail, we've got some bad news. At the time of writing in December 2022, ProtonMail does not work with the Mail app. 
Why Can't You Use ProtonMail With the Mail App?
Proton made the decision not to integrate its mailing service with any third-party mail apps for iOS. On its website, the company explained said it believes that: 
"Third-party email clients for iOS are not capable of the encryption and decryption processes ProtonMail performs to keep your data safe."
Although you can't use ProtonMail in the Mail app, you can sign into your account via your web browser. 
How to Sign Up for a ProtonMail Account on Your iPhone 
If you don't yet have a ProtonMail account, you can create a new one from your iPhone. First, you'll need to download the app. 
Once you've downloaded ProtonMail for iOS, you'll see the sign-in screen. Click on Create an account. Then, enter your username and choose whether you want to have a proton.me or protonmail.com email domain. 
On the next page, ProtonMail will ask you to create a password. Do this and select Next. 
You will then need to enter a recovery method; you can choose an alternative email address, your phone number, or both. After that, select Next and click on Free at the bottom – unless you want to choose a paid subscription. 
Once you've created your account, you might need to verify that you're a human. When you've done that, you'll have a ProtonMail account ready to use. 
Can I Use ProtonMail in Other Languages?
In addition to English, ProtonMail supports 15 other languages. These include German, French, and Italian. You can also use ProtonMail in Catalan, Ukrainian, and Spanish. 
Other languages you can use ProtonMail in include: 
Portuguese

Russian

Dutch

Chinese

Romanian

Hungarian

Japanese

Polish

Turkish
What Can You Do With ProtonMail on iOS? 
Now that you know a little more about how to set up your ProtonMail account, let's look at what you can do with the iOS app. Below are some of the main reasons that you would use the service. 
Mark Your Emails Appropriately
If you receive a lot of emails, you might find that these quickly become disorganized. Fortunately, ProtonMail has a wide number of tools that will help you keep everything up-to-date. 
When you use ProtonMail, you can easily create various labels for your messages. You can customize these as you feel is necessary, with different colors and the ability to name them whatever you want. 
In ProtonMail for iOS, you can also create numerous folders to divide your emails as you feel is necessary. 
Reply to and Receive Emails 
Of course, it would be pretty useless to have an email app if you couldn't send and respond to emails. Doing both of these is pretty simple within ProtonMail; you'll see new emails appear in your Inbox folder. 
If you click on an email, you'll be able to reply via the arrow icon. And if you wish to compose new messages, you can click on the icon with a pencil and notepad in the top right-hand corner of your inbox. 
You'll also have folders for spam messages. And if you want to respond to a message later, it's easy to mark important emails by starring them. 
Browse Threaded Messages Easier
Have you ever read through an email thread but found yourself getting lost at some point? If so, you might find ProtonMail useful for addressing these issues. 
If you choose to select conversation grouping in the app, you can see when people have responded within the thread. You can then jump to their messages, making it easier to keep updated on everything. 
To activate the conversation view in ProtonMail for iOS, go to Settings and select your email address. Then, go to Conversation mode and toggle the Conversation Grouping slider on. 
Add Contacts and Groups
If you have people you regularly send messages to, putting them in groups and adding them as contacts is a good idea. You can do both of these within the ProtonMail app, and neither is too difficult to achieve. 
When you go to the Contacts option in the ProtonMail app, you'll see a + icon in the top right-hand corner for both contacts and groups. Choose whichever applies to you and enter the necessary information to achieve your desired result. 
Does ProtonMail Integrate With Other Proton Apps?
In addition to ProtonMail, Proton has a calendar app that's aptly named Proton Calendar. If you use the web app, you can use the app switching tool to change between the two services. However, you will not have this option when using the iOS app.
Having said that, you can download the standalone Proton Calendar app for your iPhone and add everything you need.
ProtonMail: A Handy and Secure Email App for Your iPhone
If you want to use a more secure app for sending and receiving emails, ProtonMail is one of the most popular options. You can sign up for a free account and begin communicating with others straight away, and it's also possible to purchase paid subscriptions if you feel that doing so is necessary. 
When you download the ProtonMail app for iOS, you can easily browse through threads. Moreover, labeling your emails – and creating groups and contacts – is very straightforward. 
Proton also has other handy apps that you can use to manage your day, such as Proton Calendar.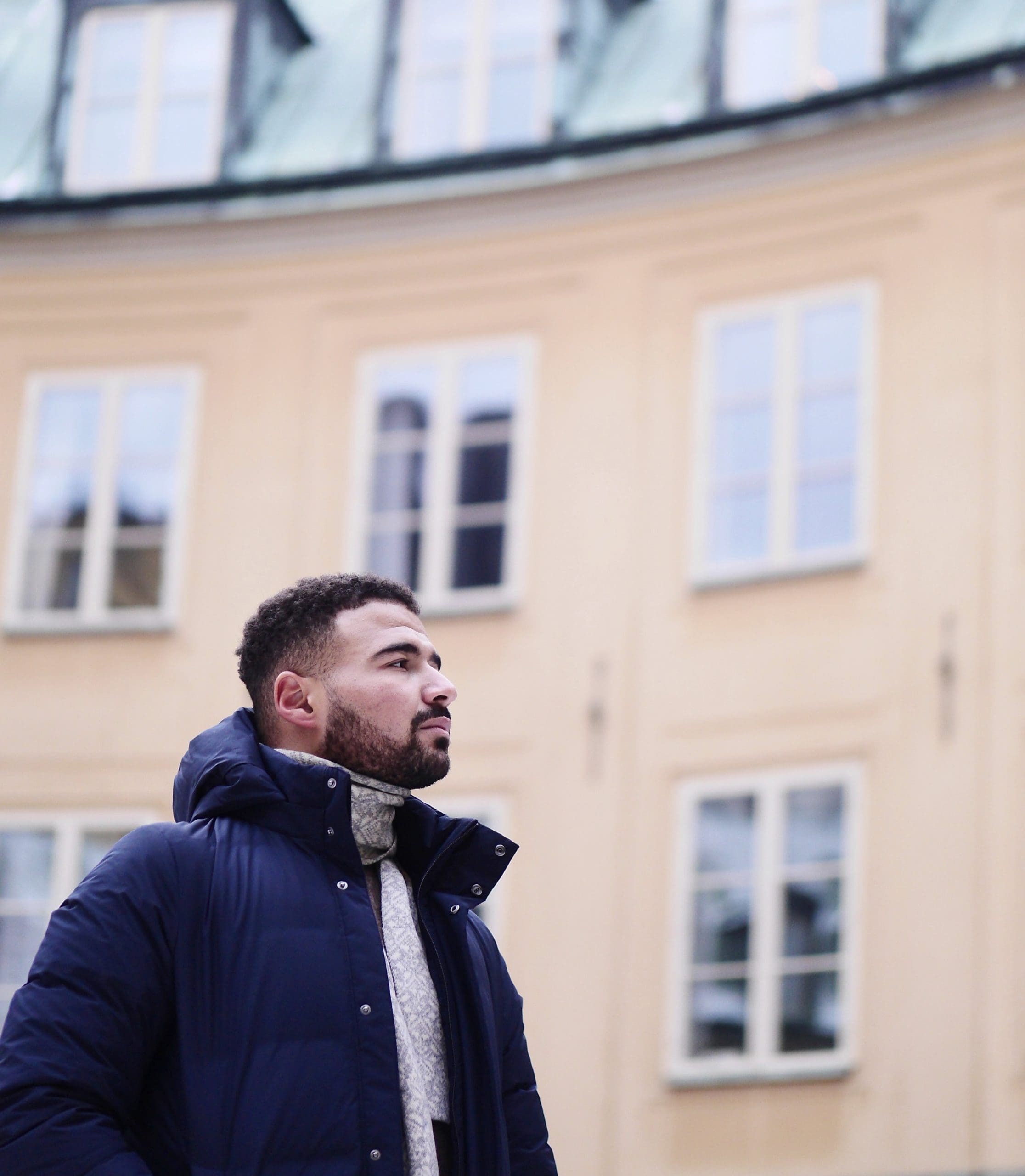 Danny is a freelance writer who has been using Apple products for over a decade. He's written for some of the largest technology publications on the web and previously worked as an in-house writer before carving his own route. Danny grew up in the UK, but now writes about tech from his Scandinavian base.