Apple released several new features on iOS 16, most of which are available even if you don't get an iPhone 14. Mail was one of the main apps that received a significant update. iOS 17 was much quieter for the Mail app, but one helpful change was still implemented. Considering how much better Apple Mail is now compared to previous years, you may want to get a better understanding of the complete changes for both software updates; doing so will let you use the app with less friction.
Related Reading:
If you want to catch up on Apple's new Mail features for iOS 16 and iOS 17, you're in the right place. This article will give you a run-through of what you can now do with the app.
A Quick Word Before Beginning: If You Can't Access Your Emails in iOS 17…
After reinstalling the Mail app, I had an issue where I could technically sign into my account but was unable to access anything. I found that this was due to not "activating" my account on iOS, and you may run into the same problem if you've previously deleted Apple Mail and only just reinstalled it. Sometimes, you'll see a pop-up message — but in other cases, you may not.
To fix this problem, go to Settings > Mail > Accounts. Choose your email address and make sure that Mail is toggled on. Then, reopen Apple Mail and everything should work.
iOS 17
Auto-Filling Verification Features
The Mail app only received one big change for iOS 17, but it's a useful complement to all of the major updates made one year earlier.
If you've spent any period of time online, you will almost certainly have needed to fill in a verification code. These are separate from your password and a key feature of many websites' two-factor authentication (2FA) procedures. Going to your emails to copy and paste the code can be tedious, but you no longer need to do that after downloading iOS 17.
Now, you can fill out verification codes on websites in Safari — without any manual work required on your end. It works in a similar way to the "Copy From Messages" feature that you may have utilized within iPhone apps before.
iOS 16
Reminders
Many people have busy lifestyles these days, and keeping track of everything is sometimes difficult. And if you've opened a message, getting back to it is especially tricky if you don't respond immediately. Luckily, Apple has introduced a new feature that will give you a gentle nudge at a time that suits you.
In iOS 16, you can set a reminder for emails you want to respond to later. You can choose for your smartphone to remind you in an hour, tonight, or tomorrow. Alternatively, you can set up a custom date and time. Swipe left on the right-hand side of your email and select More before going to Remind Me and picking the option that fits you best.
Let's face it: many of us have sent a message that we later wish we could take back. For example, we might have forgotten to add an important detail or noticed a spelling error that needs correcting. Luckily, unsending a message is now possible in the Mail app on iOS 16.
When you send an email in the Mail app, you can easily undo the action after upgrading to iOS 16. However, you should note that you can only do so within 30 seconds of sending it.
After sending your email, you will see a blue Undo Send option at the bottom of your app. Click on this, and the email will return to the page you saw while drafting it.
BIMI Support
Brand Indicators for Message Identification (BIMI) is important for helping you determine whether messages you receive are legitimate. When a brand goes through the necessary authentication procedures, its logo appears as a profile picture in the message's preview.
In iOS 16, Apple has introduced support for brands looking to verify their emails in this respect. For you as the end user, you should find it easier to determine which messages you receive are suspicious.
Schedule Your Email Sending
If you've got a bit of time, you might want to write an important email and get it out of the way. However, you might not wish to send it immediately. The recipient might not be awake, for example, or you might be sharing confidential information that's under embargo.
Whatever your reason, you can easily schedule your emails to send at a time you'd prefer. You can choose from a selection of default options, and – like when setting reminders – you also have the opportunity to pick a specific time and date that suits you.
When you need to schedule an email, all you have to do is hold onto the blue arrow in the top right of your screen. Pick from one of the sending options beneath Send Now and complete any necessary remaining steps.
If you have your work email address on your iPhone, you might need to follow up with colleagues and clients on various occasions. However, doing so is time-consuming – and limiting the number of steps necessary is a good idea.
In iOS 16, Apple has made it easier to send messages to people you need a response from. You'll sometimes see a prompt called Follow Up when you open an email. From there, you can do the rest.
It's worth noting that the following-up feature is not available on all emails. So, in some cases, you might still need to send a follow-up manually.
Don't Forget Important Details
Have you ever sent an email and immediately realized that you forgot to include an important piece of information? If so, you'll be pleased to know that Apple has sought to help you minimize how often this happens in iOS 16.
In the latest version of iOS, you will receive notifications if your phone detects your message is incomplete. For example, if your device realizes that you prompted the user to open an attachment, you'll see a pop-up message if you forgot to include this.
You will also receive notifications if you forget to include a subject line for your email, along with several other things. If you see one of these appear, you can rectify the issue before attempting to send your message again.
Note that this feature is only available in English and French at the time of writing in September 2022.
Search Corrections
If you're trying to look for something in the Mail app's search bar, mistyping words is common. And if you do, you might not find the specific message you wanted to. Similarly, you might miss what you're looking for if you use a different word. Fortunately, the Mail app has become better in this respect for iOS 16.
When you use the Mail app's search functions, your device will correct wrongly-spelled words. Moreover, you will find messages with synonyms.
Like the previously-mentioned feature, search corrections are only available in English and French.
Search Suggestions
Sometimes, what you search for doesn't yield the exact thing you were looking for. In iOS 16, you will now have the opportunity to use search suggestions – which will give you a bigger chance of finding the exact message you want.
When you search for messages in the Mail app, you will see various suggestions appear. Examples include specific terms, along with attachments and subject lines. Your options will show up under the Suggestions tab.
Previewing Linked Content
When engaging with an email, you'll probably want to see what's on a webpage before clicking on the link. And in iOS 16, Apple has made it easier for you to interact with external pages.
Email marketers have the option to add rich links to messages, meaning that iPhone users can now get a preview of what they'll see if they click on a link. Going forward, you can expect to see more of these when using the Mail app going forward.
Apple Mail Has Received Huge Upgrades in Recent Years
The limited number of Mail app updates in iOS 17 was to be expected, considering how much of an overhaul the app received in the previous update. After two years of changes, the Apple Mail is now an app that people can use more effectively for their day-to-day email management.
Even if you're only a casual user, the ability to automatically fill verification codes and unsend mail will be incredibly useful. It's worth trying out the app to see how it compares to your main email provider's services.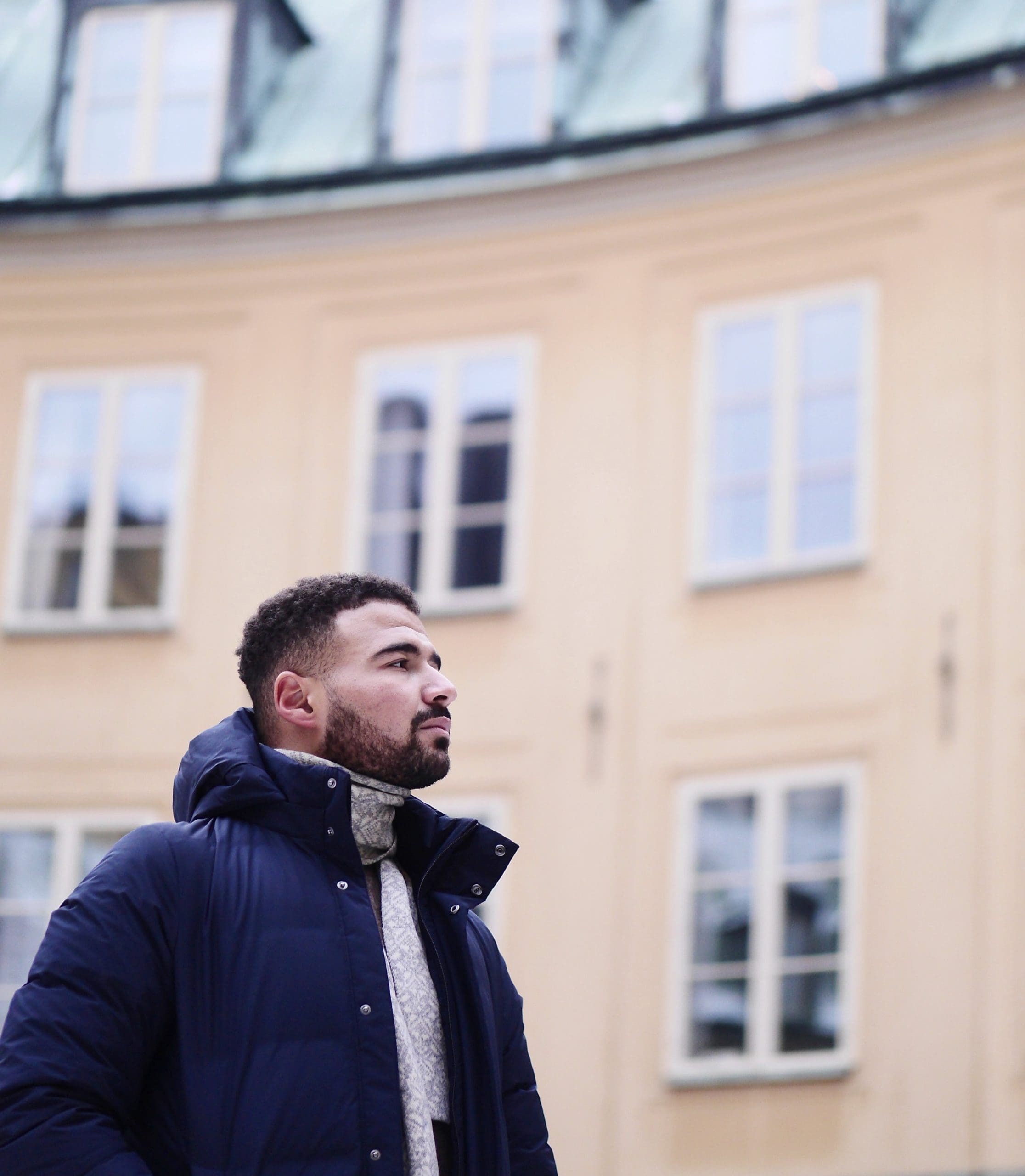 Danny has been a professional writer since graduating from university in 2016, but he's been writing online for over a decade. He has been intrigued by Apple products ever since getting an iPod Shuffle in 2008 and particularly enjoys writing about iPhones and iPads. Danny prides himself on making complex topics easy to understand. In his spare time, he's a keen photographer.